Gorgeous Sakura-Carpeted Landscapes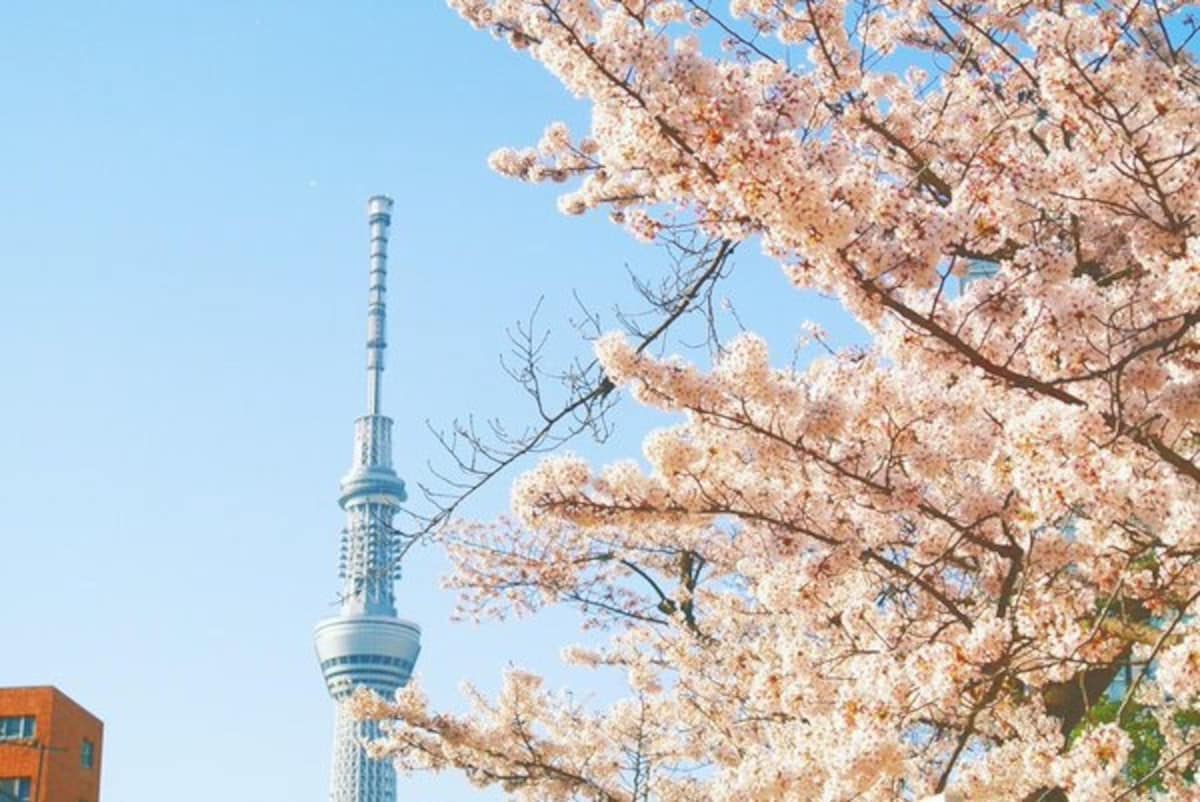 Sakura season is always majestic but painfully short-lived. It's why endless poems have been written about them in the past since the blossoms are a perfect metaphor for the transience of human life. Japanese people often say the cherry blossoms are so beautiful because the time we can enjoy them is so short.
With a gust of wind, the beautiful pink flowers lose their tenuous grip on the branches and fall en masse to the ground. How can you enjoy the sakura then?
Even among Japanese people, the word hana-ikada isn't well-known. It literally translates to "floral raft." But why talk about cherry blossoms floating atop rivers when pictures of hana-ikada are more descriptive than words could ever be?
One of the most popular places to view hana-ikada is at the northwestern part of the Imperial Palace, Chidorigafuchi.
You can even rent paddle boats to get some excellent closeups of the hana-ikada.
However, if you'd rather focus more on the flowers than on rowing, you can always head to Meguro River where you can take a boat cruise.
The fallen petals on a path are certainly beautiful as well. Japanese people call this sakura no jutan or "carpet of cherry blossoms."
It's not just in the Kanto region, however, where cherry blossoms are scattered about on roads. The Tohoku region as well has its fair share of sakura no jutan, like this road that resembles a pink version of the Yellow Brick Road.
After the storm, it seems like it rained sakura petals instead of water drops in Fukushima.
It's not just humans who are enjoying a stroll in the pink blossoms. Animals as well are delighted to be surrounded by light pink petals...
Some maybe more than others.
As mentioned above, Nakameguro River has a popular raft trip, but so does Oyoko River. Aomori Prefecture, in the northeastern part of Japan, is also famous for their "carpet of sakura" which can be best enjoyed around Hirosaki Castle in Hirosaki Park.

Nakameguro River Hanaikada Cruise 2016
Dates: April 7 (Thu) – April 10 (Sun)
Cost: ¥4,000 for adults, ¥3,500 for kids (US$36, $31.42) 

Oyokogawa Hanaikada Cruise 2016
Dates: April 7 (Thu) – April 10 (Sun)
Cost: ¥2,500 for adults, ¥2,000 for children (US$22.40, $17.95) 

Hirosaki Castle, Hirosaki Park Sakura Forecast
Sakura Festival April 23 (Sat) – May 5 (Thu)

If you are in any of these locations for cherry blossom season, don't miss out on this whimsical journey. An extra boat ride might be a little pricey, but the memories and photos will surely last you a lifetime.

Related Stories:
The not-so-fleeting beauty of the cherry blossoms: An alternate perspective
Fallen cherry blossoms make gorgeous "sakura carpet" at Hirosaki Park
Six sensational Starbucks for sakura spectators