Samurai Style Gets a Modern Makeover
Recently, Japanese companies have been restyling traditional outfits for today's modern wardrobe, with haori coats and hakama chino pants gracefully combining centuries-old fashion with a bit of contemporary flair. Now it's time to slip some samurai chic into your everyday wear, with this contemporary range of T-shirts.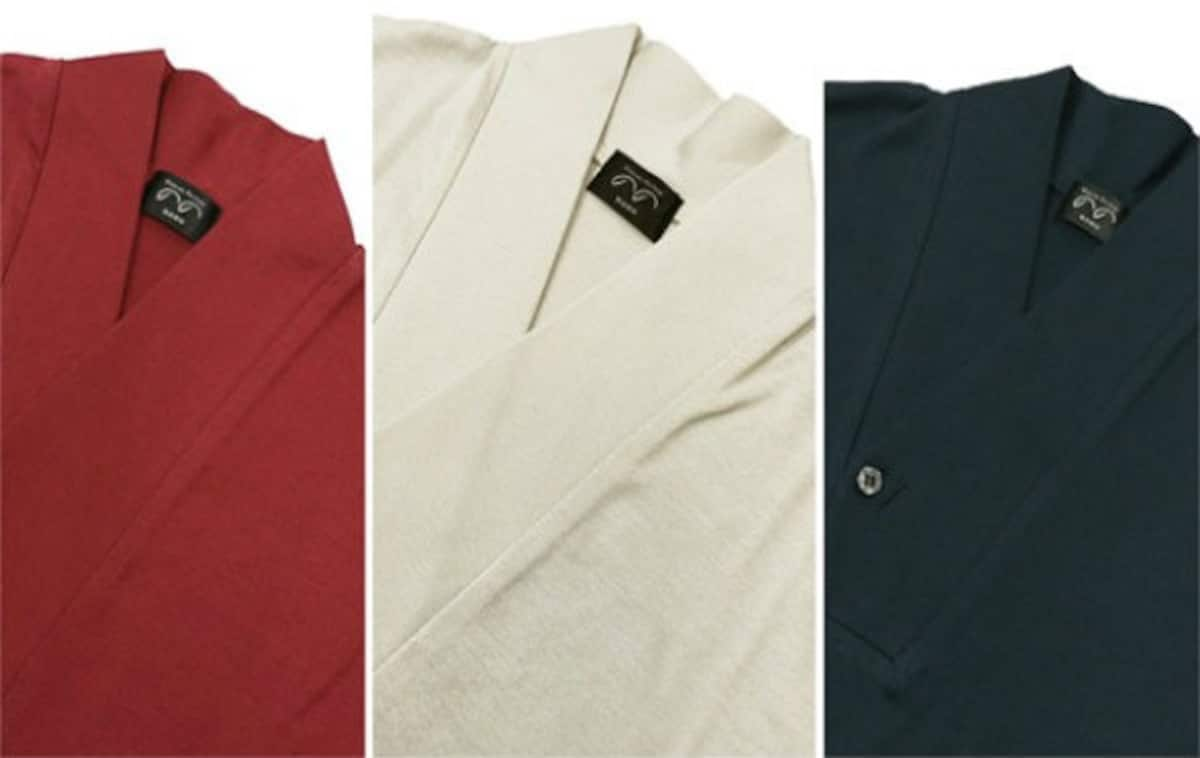 The shirts are styled on the undergarment worn beneath kimono, known as shitagi (underwear). When dressing for battle, samurai would wear the shitagi over their fundoshi loincloth like a short kimono, crossing the garment over at the front and tying it with a waist cord. A button at the neck would keep the shitagi neatly in place underneath the heavy armor.
Now the shitagi is coming out from beneath the armor and into the world as the "Men's Undershirt Lapel T-shirt," featuring an eye-catching cross-over design. It may not protect you from a sword slash, but it'll guard the back of your neck against chills with its high collar.
In the 20-step process of dressing for battle, the undershirt was the second garment to be worn.
While it's designed to be worn as a regular T-shirt, it can also be used in a more traditional manner underneath a kimono, as shown above.
Made in Japan from 100-percent cotton, the two-hole button design lets you adjust the neckline so you can stay comfortable during hot and cool days.