Stunning Samurai Parka for Modern Men
After releasing an inspiring range of avante-garde hakama and yukata for men, Kyoto-based fashion label Wazigen Shizukuya quickly followed up with its stunning Opus.9 Ukiyo Shinogi line.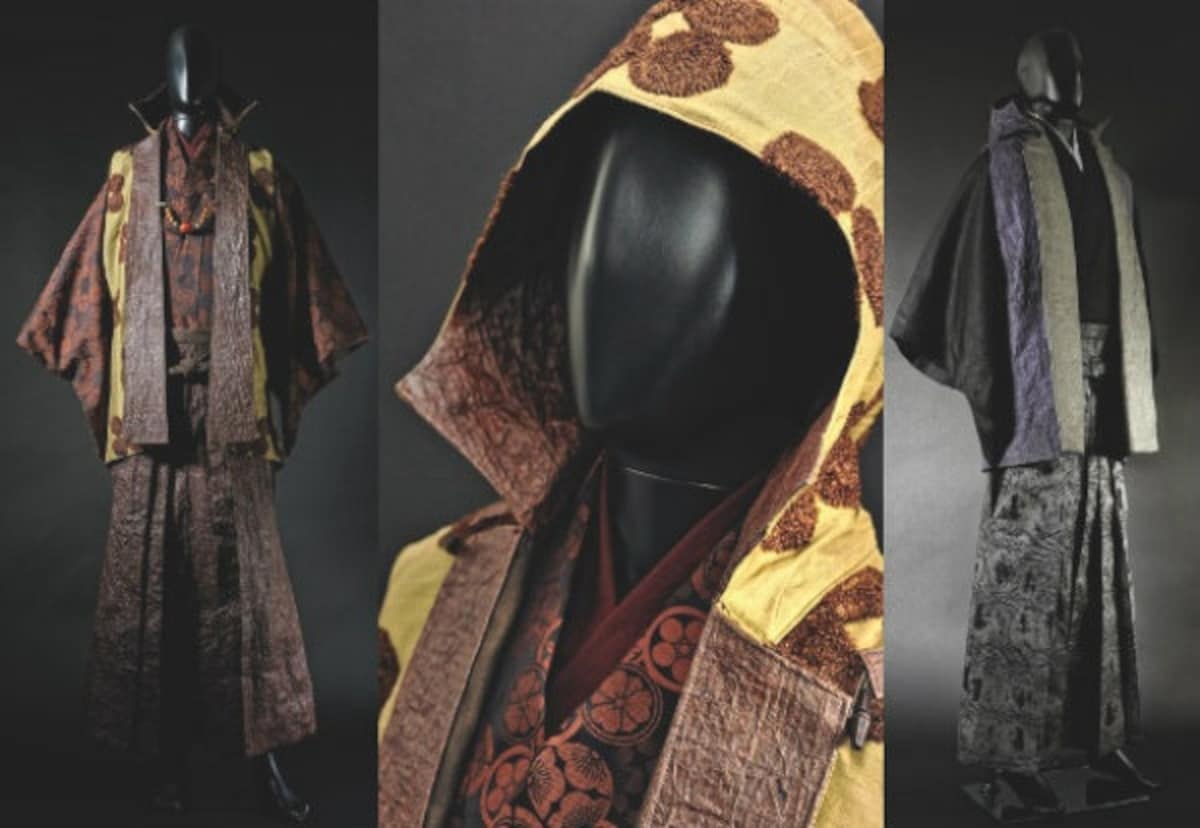 This time, the hakama and hooded parkas in the range are modeled on the concept of "paper garments," highlighting the versatility of washi, traditional Japanese paper, which was used centuries ago as a clothing textile in Japan.
The first item in the range is the "Zin Parka – Syoen," which translates to "Battle Formation Parka – Soot of a Burnt Pine."
Taking its shape from the traditional battle surcoat, the reversible hooded jacket is made from paper and hemp that has been covered in a polyurethane coating to add a waterproof quality to the natural material.
The "Hakama – Koboku," which translates to "Traditional Men's Skirt – Dry Wood," is made from washi and has a remarkable bark-like quality, thanks to the use of red iron oxide and persimmon juice in the dyeing process.
By repeating the dyeing process a large number of times, the paper skirt takes on a creased appearance and becomes more rigid and waterproof.
The "Zin Parka – Karazishi," or "Battle Formation Parka" is made from hemp with a washi paper lining and neck lapels.
The way the hood sits on this parka is designed to give a three-dimensional effect by displaying the inner lining when pulled back, while creating an impressive stand-up collar at the same time.
Completing the paper-themed collection is a special handmade obi waist sash modeled on accounting books used by merchants in the Edo Period (1603-1868). These books contained long, bound pieces of paper which opened vertically, resembling the same rectangular shape as an obi.