Samurai Attire for the Modern Gentleman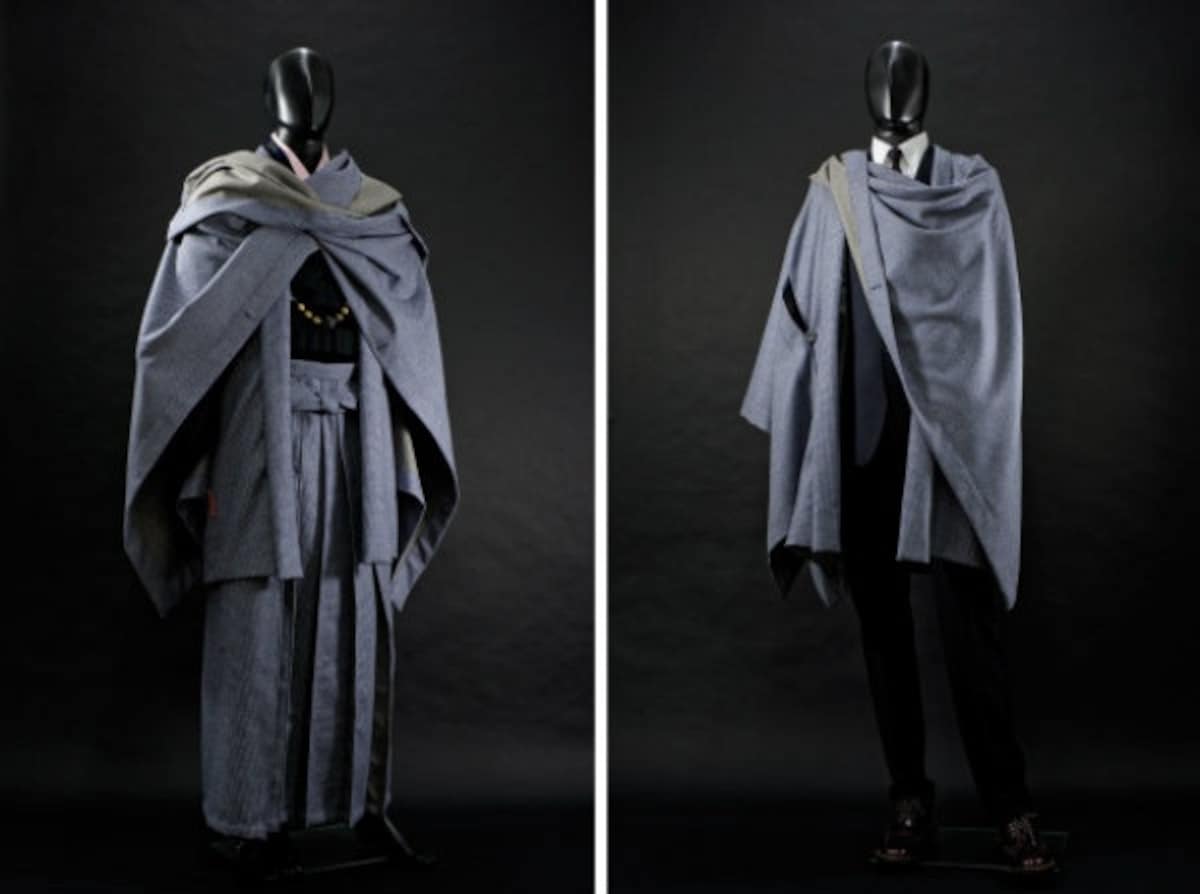 Wazigen Shizukuya opened its doors in 2005 with the goal of combining original, innovative styles with traditional Japanese men's clothing for the modern world. Whether it's a casual weekend outfit, something to wear to work or clothing for a formal occasion, Shizukuya has just the look for you.

Since this year marks the brand's 10th anniversary, it's offering a limited, special collection of hakama and yukata arranged in 10 beautiful and striking styles. Even on mannequins, the outfits display a classy, timeless appeal that anyone could envision themselves wearing next Monday morning!
Style 1: Leather Hakama ("Godzilla Leather")
These pleated pants look just like the iconic kaiju 's skin!
Style 2: Feel the Wind ("Tayori")
This style is simple, refined and elegant—and all wrapped in a garment light enough to feel the wind and sun on your skin.
Style 3: Yukata ("Nazca")
Decorated with ancient Peruvian drawings, this yukata is a brilliant mix of ancient times with simplicity and elegance.
Style 4: Openwork Mantle ("Kaiko")
The colors and weave create the impression of a silkworm emerging from its cocoon.
Style 5: Casino Royale ("Spectre")
Perfect for those long fall nights, this one has patterns straight out of the beginning of a James Bond movie.
Style 6: Wazi-Hasode ("Tomorrow Never Dies")
An extension to the fifth style above, this look will guarantee you have everyone's attention no matter where you are. Hang on, maybe it's not such a great spy outfit…

Wazigen Shizukuya promises to reveal four more styles before the end of 2015, but judging by what they've come up with so far, its new outfits are going to pair sophistication with traditional clothing in a fine, stylish design.