Yamagata Cast Iron Teapots
While Iwate Prefecture boats its famous Nambu ironware (or Nambu Tekki), neighboring Yamagata Prefecture has its own 1,000-year cast iron tradition, which was more directly influenced by the Kyoto style. The Yamagata region is now one of the largest producers of ironware in Japan, and produces many of the kettles used in tea ceremony.
Hira: Colored Cast Iron Teapot with Ceramic Lid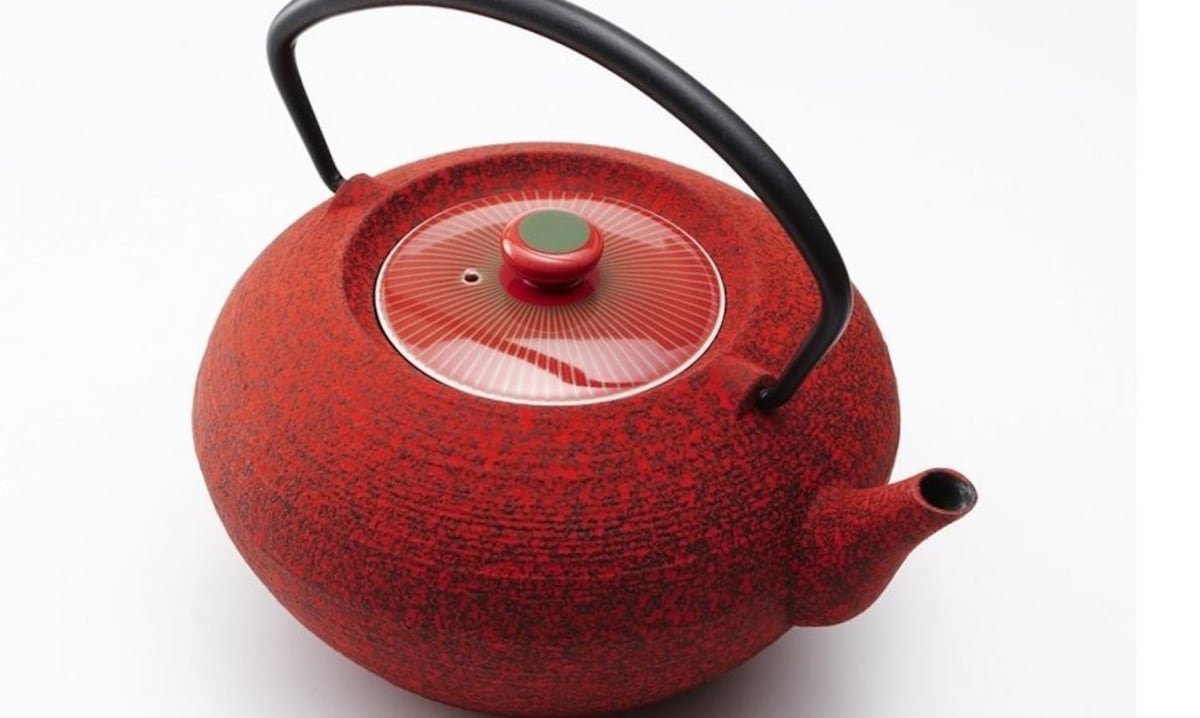 These cast iron teapots are charmingly colorful. They have been designed by the Yamagata cast iron artisan Hisanori Masuda and are carefully finished with acrylic baking paint, giving each pot a unique and very sensitive look. Their low, flat shape makes it easy to serve small top-ups of tea, while the inside is coated with enamel to prevent rusting.

Each pot comes with a porcelain lid designed by KIRIKO, adding a playful beauty to each pot. The pot also includes a strainer reaching deep toward the bottom.
CS Shaen: Asymmetric Cast Iron Teapot
This is another Yamagata cast iron teapot designed by Hisanori Masuda. The CS Shaen is modern in style, with a refined form finished with a layer of natural Japanese urushi lacquer, adding to its unique sensibility. The inside is coated with enamel to prevent rusting.