Japan's Most Popular Train Passes
Japan's trains, while sleek and efficient, can also be expensive, leading to the creation of a variety of passes to offset rider costs and encourage travel. Train passes are simple to use and allow unlimited use within specified periods, railways or regions. Let's check out some of the passes so you'll be prepared for your next trip!
Japan Rail Pass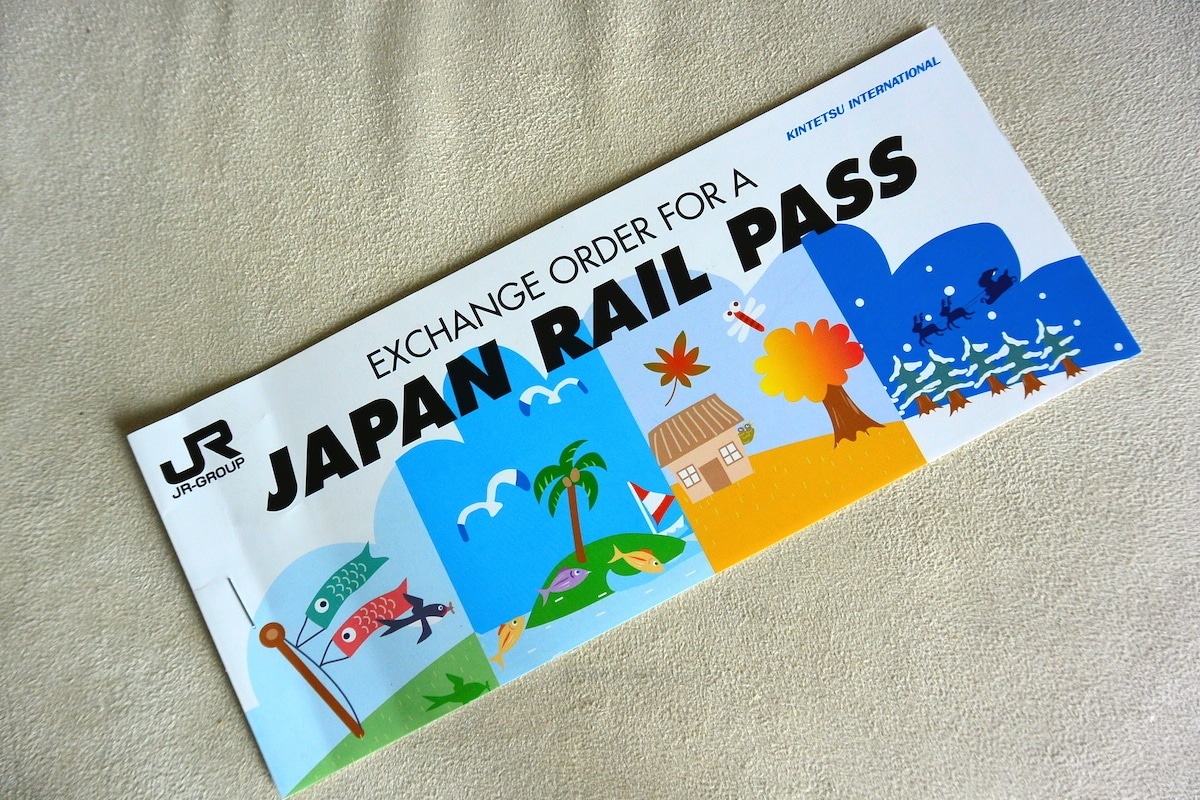 The Japan Rail Pass, or JR Pass, is probably the most famous pass among tourists. Those who plan to use the pass must purchase the ticket outside of Japan and have their voucher verified within the country in order to receive a JR Pass. Once you receive your pass, you'll be able to take almost any Japan Rail-operated train (including the Shinkansen), bus, ferry, and even some non-JR railways, within a seven-, 14-, or 21-day period. You must hold a tourist visa in order to be eligible for this pass.
Seishun 18
As mentioned above, those living in Japan cannot buy a JR Pass. However, they can utilize a variety of alternate train passes open to anyone in Japan! One such pass is the Seishun 18 Seishun Ju-hachi Kippu. While it literally means "Youth 18 Ticket," you can be any age to use it. It allows you to take any JR transportation as many times or as far as you like for five days—the drawback is you're excluded from all Shinkansen and limited-express trains (but local and non-reserved seating rapid trains are fair game).

The Seishun 18 is purchased as a single ticket that's stamped up to five times, so up to five people can travel together and split the cost of unlimited JR travel for one 24-hour day, or you can use it a day at a time, or however you like. Just be aware that if you're traveling in a group, there's just one ticket—so you need to travel together!

The pass isn't available year-round, so double-check the validity period to make the most of your trip. It tends to coincide with school holidays: March and early April, late July to early September, and December to early January.
Weekend Passes
Want to travel but have distance or time constraints? In addition to national passes, the various regional JR companies have a few handy weekend passes as well. For example, JR Hokkaido has a three-day pass available to tourist visa holders for ¥16,500, and it's valid on all JR Hokkaido trains (excluding the new Hokkaido Shinkansen).

Another pass to offset transportation costs is the JR Tokyo Wide Pass. This pass is available to all foreign passport holders (regardless of residency) and is ¥10,000 for three days of rail travel on the Shinkansen and limited express trains in the Kanto Region!

The Weekend Pass (Shumatsu Pass, 週末パス) pictured above is sort of the ninja pass, since information is only available in Japanese—which may be related to the mad complexity of translating the areas and time periods for which it's valid. The pass essentially allows you unlimited travel on a network of JR East trains and 14 private rail lines that combine to look like this:
Basically, in addition to traveling Tokyo, you can head south as far as Shimoda, east as far as Kawaguchi-ko or Nagano, and north just past Niigata, Yamagata or Sendai.

You can use the Shumatsu Pass on most Saturdays and Sundays, as well as occasional Mondays, but with dates like New Year's and the summer Obon period off the list, you'd best check the calendar for details.

Not complicated enough? It also needs to be purchased at least one day in advance of use, and while you can also use it on the Shinkansen, you need to pay extra for your express fare (this usually makes up about half the price of your Shinkansen fare). Good luck!

If you'd like to see other (simpler!) passes offered by JR East, check the link below!