Paws Off My Kitty Treats!
For a limited time from March 1, 2016, Nyaran—the adorable mascot for Japanese travel company Jalan—will be honored in a line of sweet treats available from eight different outlets at Tokyo Solamachi (lit. Tokyo Sky Town), the large dining, shopping and entertainment complex at the base of Tokyo Skytree.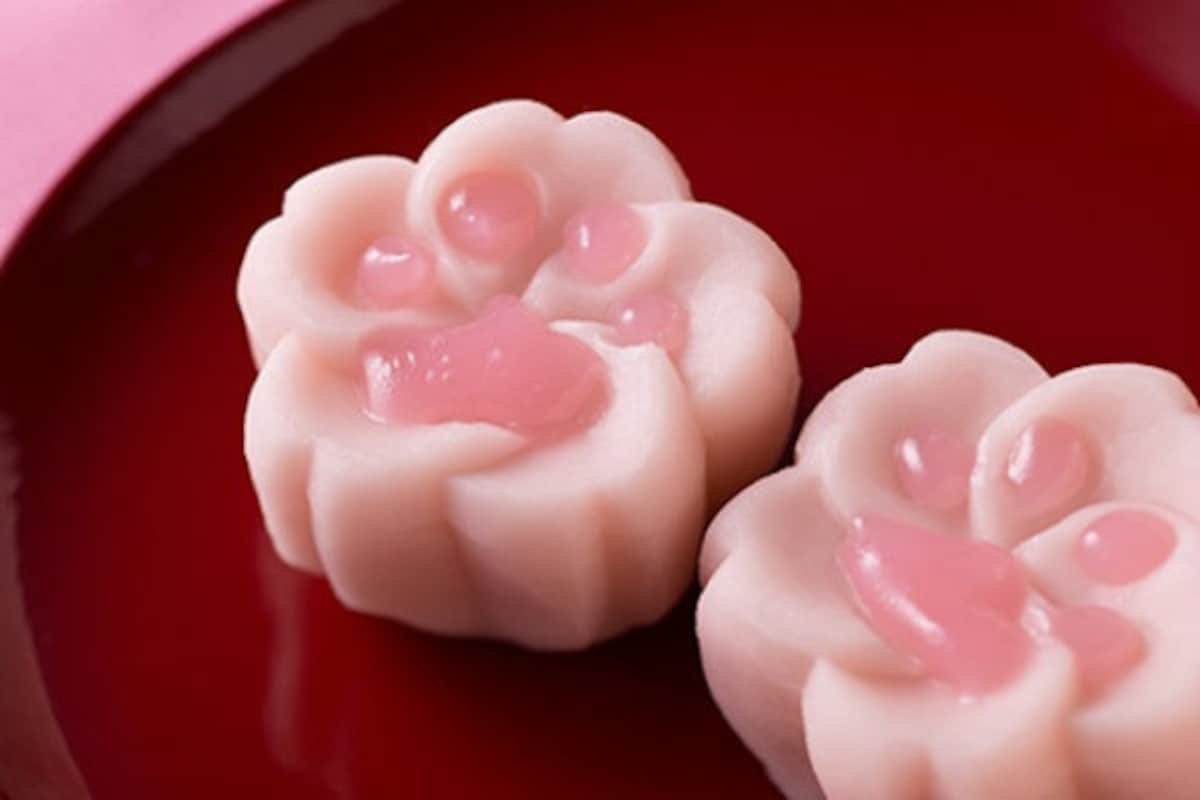 There'll be adorable little cherry blossom paw treats (¥324 [US$2.88]) with a sakura-flavored filling from Japanese sweets shop Senjushuku Kitaya.
Nyaran is set to appear on a piece of chocolate atop a Sakura Roll Cake (¥1,788 [US$15.66]), which blends the sour flavor of cherry blossom leaf with sweet bean paste and fresh cream inside a rolled sponge.
Fujiya Sweetoven will be bringing out a cat-shaped profiterole for ¥350 (US$3.07), filled with layers of custard, red bean paste and sakura cream, all topped off with a pair of cute strawberry ears.
Meringue and sponge cake specialist éponge has created these adorable little bite-sized sweets (260 [US$2.28]), which capture all the beauty of cat paws and cherry blossom petals in the shape of a love heart.
These lovely sakura and strawberry sweet potato cakes retail for ¥216 (US$1.90) each from Rapoppo, one of Japan's top makers of potato-based sweets.
Anmitsu, a popular Japanese dessert containing syrup-covered bean jam with fruit, gets a spring makeover with a ball of sakura paste and a cat-shaped sweet for ¥572 (US$5) from Funabashiya.
These adorable dorayaki Japanese-style pancakes show Nyaran carrying his trademark suitcase on his collar while enjoying the cherry blossoms. These can be found at Michikusa Mochi for ¥220 ($US1.90) each.