Learn to Play Piano With These Cuddly Cats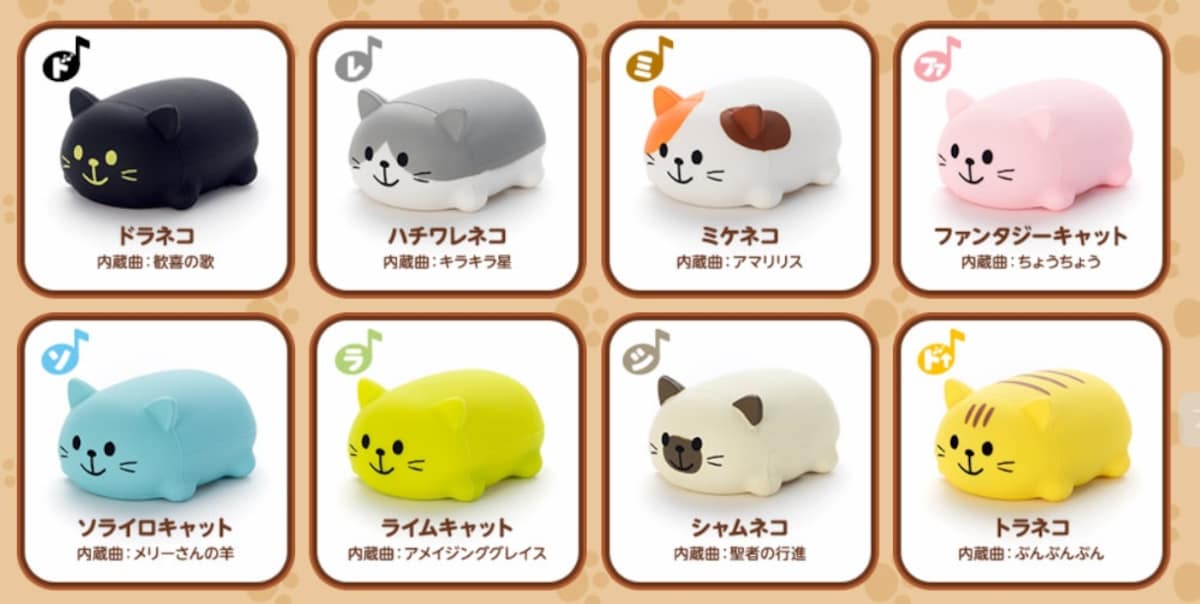 The lineup consists of eight uniquely colored kitties, with each one representing a musical scale note, starting and ending with do.
Press down on the cat's back, and it'll play its note in an adorable voice singing "Nya!" (Japanese for "meow"), as heard in the video here.
But these are no one-trick ponies, or one-note kitties. Each cat also comes preloaded with a different song, such as "When the Saints Go Marching In," "Amazing Grace," or "Twinkle Twinkle Little Star." By flipping the switch to song mode, the cat will change notes and sing its tune in rhythm in which you squeeze it.
But while they can function as soloists, the real fun comes from assembling the complete team of singing toys, and using them like the world's most adorable piano!
You can even stack different cats on top of each other in a pudgy, pressable pyramid that produces chords.