Sweet Sakura-Flavored Treats
Tsujiri, the renowned Kyoto-based tea manufacturer with a history that dates back to 1860, will be offering sakura-flavored sweets and drinks for a limited time at their Tsujiri Kyotomise location.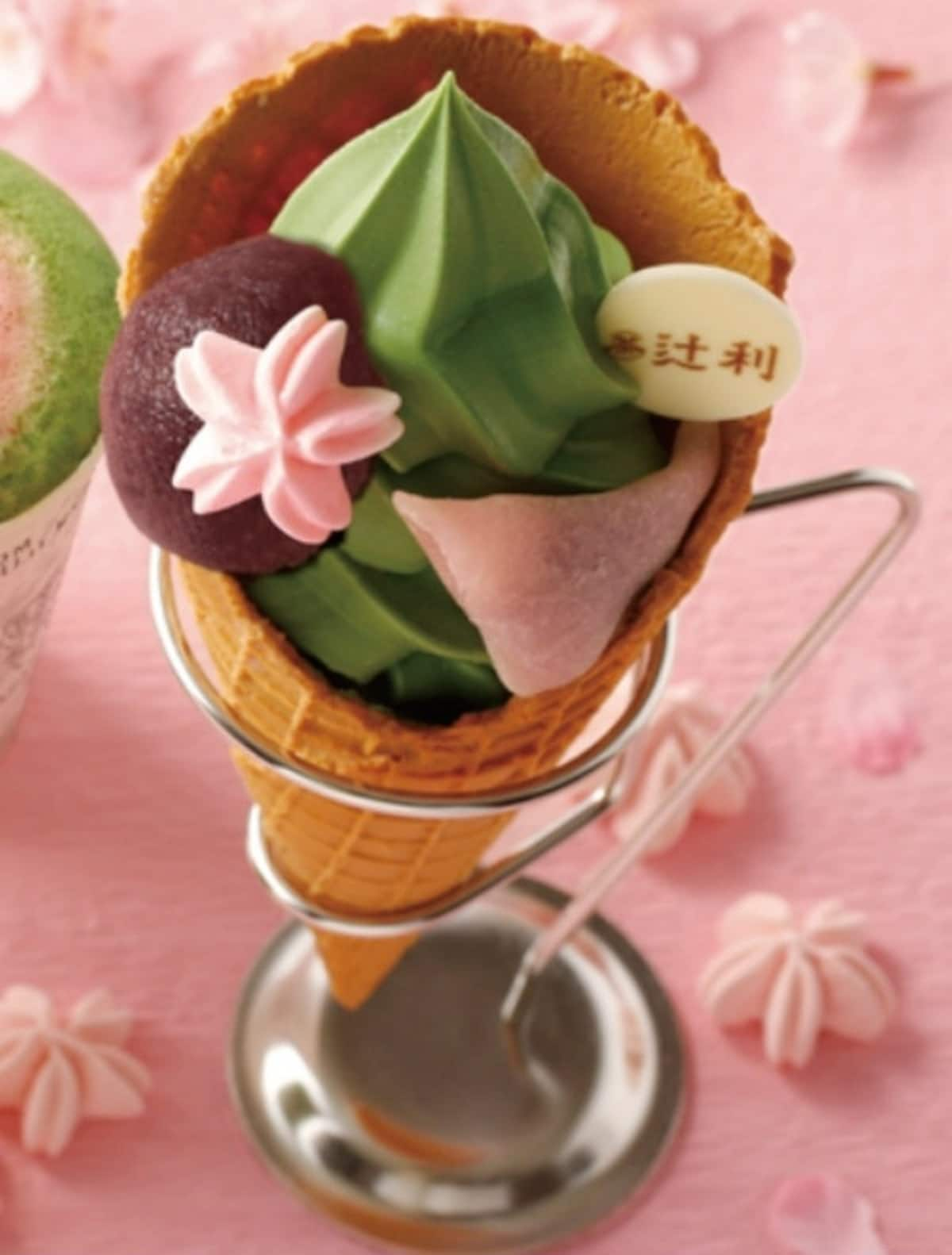 The shop, which is operated not only as a tea and sweets store but also as a café that provides "a unique matcha experience," will be offering three delectable-looking seasonal items from March 1 to April 30, 2016.

Containing the shop's signature rich matcha soft-serve ice cream topped with sakura-flavored red bean paste, a piece of sakura-shaped meringue and a sakura-flavored yatsuhashi confection (a soft sheet of glutinous rice filled with sweet bean paste), the Tsujiri Soft Serve Ice Cream Sakura Parfait evokes images of spring in Kyoto. For about just ¥562, we think this matcha swirly mountain would be money well spent!
The Kyoto Latte Sakura—priced at ¥454 for a small and ¥508 for a large—mixes a thick matcha green tea drink with condensed milk, scented with the gentle aroma of sakura.
The Kyoto Latte Smoothie Sakura Baked Pudding (small: ¥572, large: ¥626) is a matcha-infused, milk-based smoothie that contains sakura-flavored baked pudding, which gives the drink a fun, jello-y texture. The sakura-shaped meringue placed on top adds an extra feeling of spring to the drink.