Video Games Get Up Close & Personal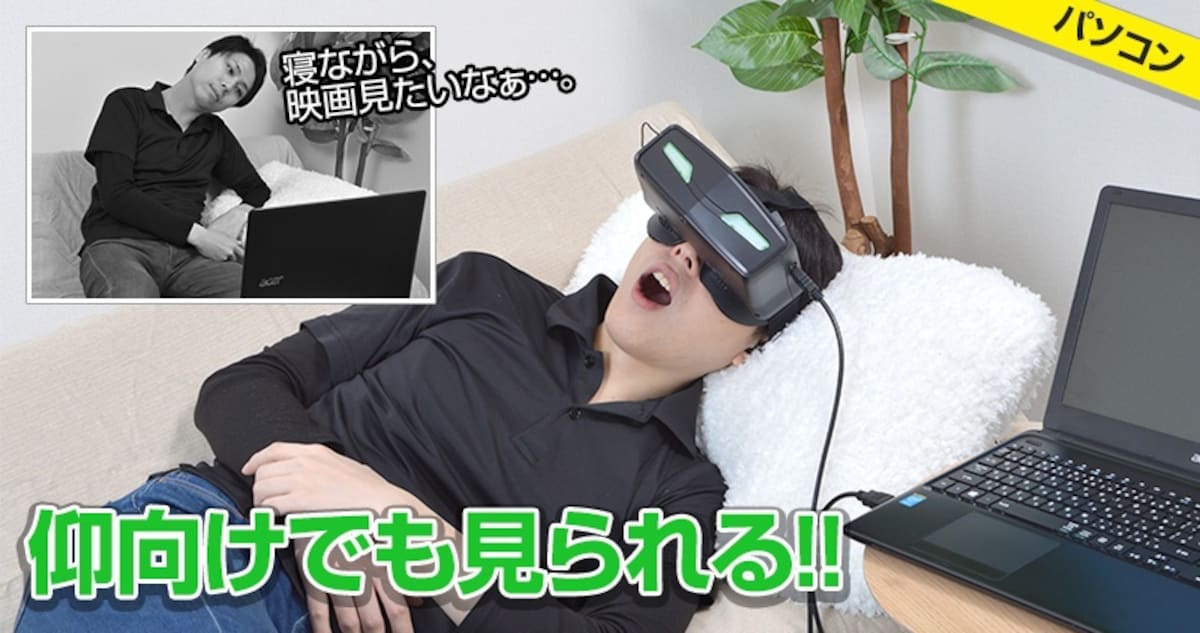 You can hook up the Wearable HDMI Monitor to your computer…
your smartphone...
or any HDMI-capable game system. If you play your cards right, you'll never have to leave your bed or look at the world around you ever again! Score!
For those worried they won't be getting the same field of vision when using the wearable monitor, fear not!
The dual eye system creates the illusion of viewing an 80-inch screen from three meters (10 ft) away.
The monitor is built with comfort in mind, offering plenty of space and padding so that wearers can even keep their glasses on.