Get Your Paws on a Kitty Parfait
Machiya, traditional wooden townhouses, dot the landscape in Kyoto, creating a distinct atmosphere and extending the spirit of old Japan to all who step inside. While a large number of machiya have been transformed into shops and coffee houses, there's one café that stands out from the rest with a very unusual menu item.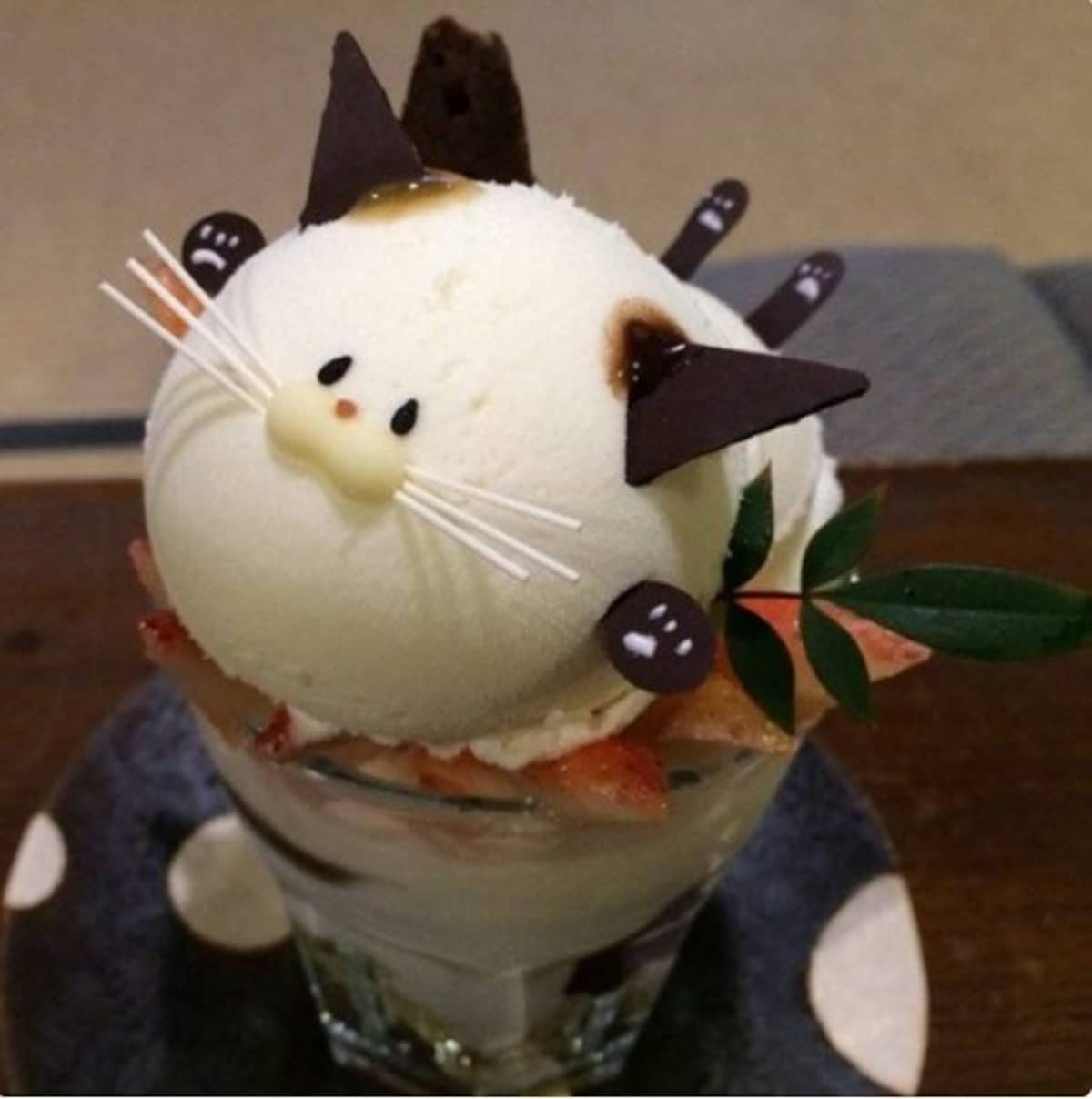 And that is? The cat parfait! Look at the detail on those cute paws!
Called Kotoba no Haoto, which translates to "The Buzz of Words," the café is home to a large collection of books that customers can flick through while dining. There's also a cute cat on the noren curtain at the front door to welcome visitors.
Inside, customers sit at low tables on tatami mat floors, surrounded by dark wooden interiors. If you look closely, you'll be able to spot some cute cat-themed decorations.
While the traditional 150-year-old townhouse is beautiful in itself, what really draws the crowds is the chance to try one of its cat parfaits, which are available from 1:00 p.m. and limited to only 15 servings a day. The cat designs change regularly, so you never know what type of kitty you might meet! The latest cute cat comes with chocolate cake and strawberries and retails for ¥1,200 (about US$10.57).
While the adorably chubby cat makes for a beautiful centerpiece, sometimes the desserts feature more than one kitten.
The hardest thing, though, is having to eat the face as it looks up at you with those soulful pussycat eyes. We never knew ice cream could fill us with such emotion!