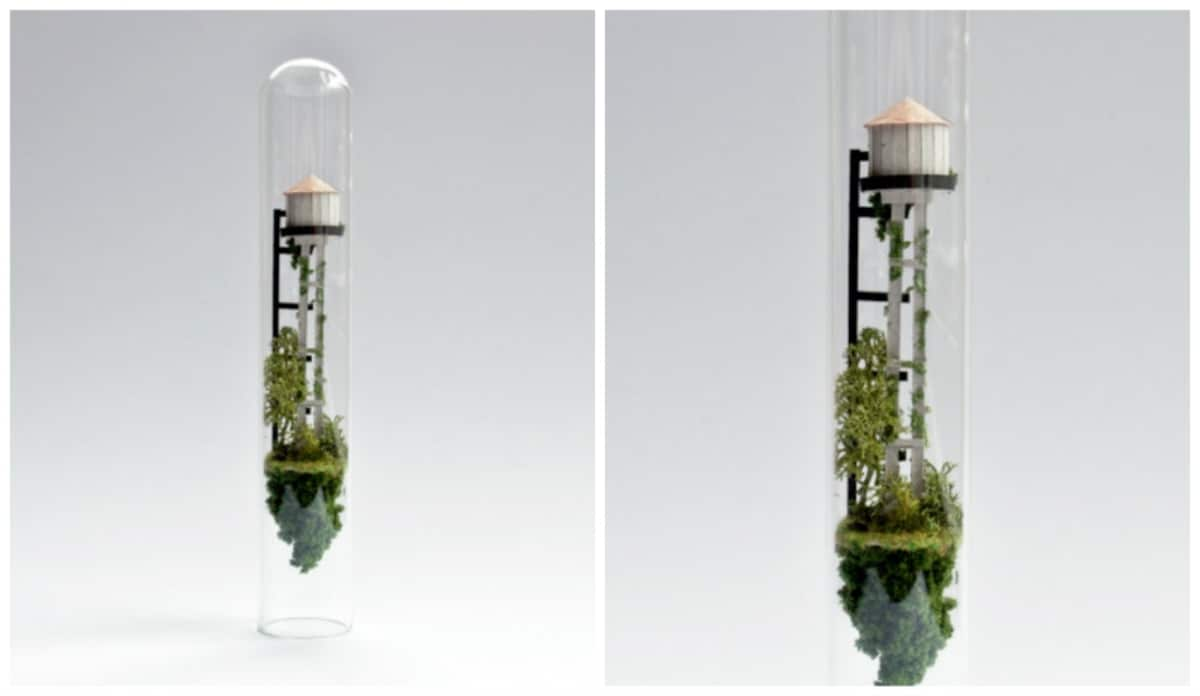 While each miniature model is of the artist's own imagination, they look like they could be straight out of One Piece or Studio Ghibli's Laputa: Castle in the Sky. Compare if you will:
Ghibli's Laputa...
...and Merveille from One Piece.
Each individual detail is painstakingly added by hand, and the finished island is then suspended within a glass test tube, creating a fantastical floating world all its own.