10 Beautiful Onsen in Kyoto
Arashiyama Area (Western Kyoto)
Kyoto Arashiyama Onsen Ryokan Hanaikada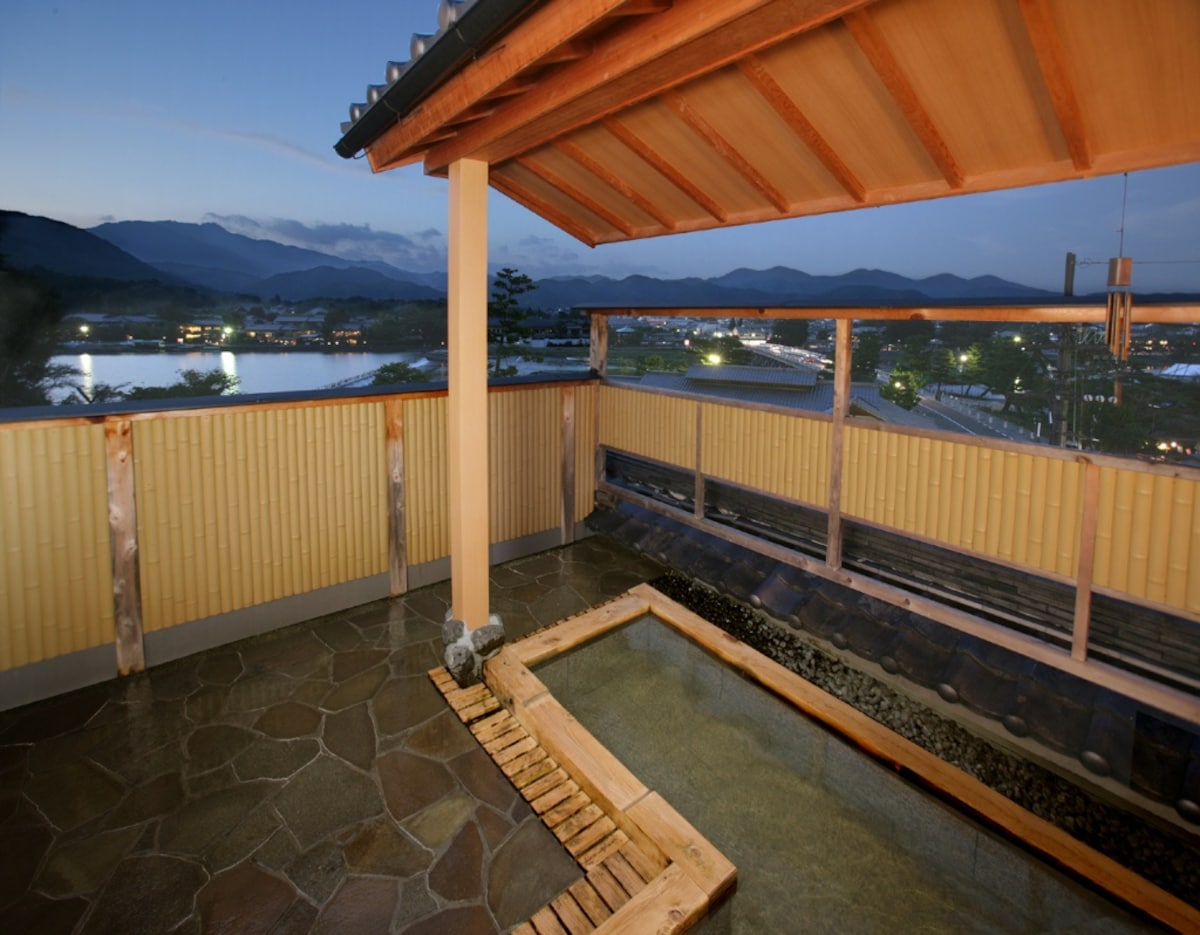 Hanaikada's attraction is the open-air bath, where you can bathe while looking at Togetsukyo Bridge and sacred Mount Atago. The water is more viscous here, making it especially good for the skin. There are also private open-air baths here for rent, so we definitely recommend the facility for couples as well. Some entry plans also include Kyoto cuisine served in a private room.
Fufu-no-Yu
This weakly alkaline natural hot spring is said to be effective for skin care, muscle pain and neuralgia. With a spacious indoor bath, verdant open-air bath and a sauna, this facility refreshes the mind as well as the body. It's just one minute's walk from Arashiyama Station (Hankyu).
Togetsutei
Togetsutei is a long-established hot spring inn with an open-air bath—and you don't even have to stay overnight to be allowed in the water, with the baths open from noon to 3 p.m. for visiting bathers. With marble and granite construction in the bathing rooms, this natural hot spring is naturally relaxing. Good for health promotion and relief from fatigue, the water here is helpful in so many ways. Private baths also available.
Sagano Onsen Tenzan-no-Yu
Five minutes' walk from Arisugawa Station. Tenzan-no-Yu is a public bath using natural hot spring water. Since it's so close to the attractions of Arashiyama and Sagano, it's perfect to visit at the end of a day out. In addition to the stone open-air bath, it benefits from facilities such as an artificially carbonated bath and a sauna.