Sweet Disney Princess Treats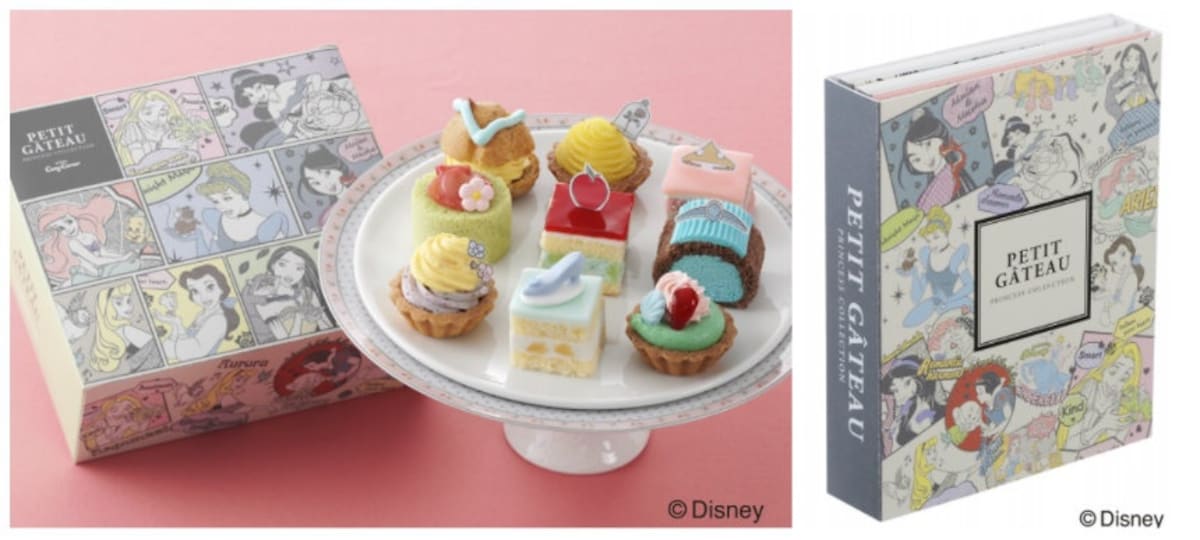 Japanese confectionery chain Ginza Cozy Corner continually catches our eye and tempts our taste buds with a number of gorgeous, themed mini-cake releases throughout the year. This time, in celebration of Hina Matsuri, the Japanese Girls' Day holiday on March 3, they're bringing out their latest collection of Disney Princess cakes featuring nine colorful designs. Called the "Petit Gateau Princess Collection," the nine-piece mini-cake set comes in a gorgeous box featuring images of the girls we're about to meet in sweet cake form.

The back row from left to right features Pocahontas (chocolate and banana cream profiterole), Belle (Mont Blanc tart), and Aurora (strawberry cake). From left to right in the middle row, there's Mulan (white peach and cream cheese roll), Snow White (apple and cream cheese) and Jasmine (mint-flavored white chocolate roll). Finally, in the front from left to right are Rapunzel (blueberry and lemon tart), Cinderella (white peach and lychee mousse) and Ariel (green apple and fresh cream tart).

In addition to the beautiful cakes, the first 50 customers to purchase or pre-order the set at each Cozy Corner branch will receive a cute memo book featuring the same illustrations that appear on the box. The nine-piece set retails for ¥2,268 (US$19.80), with the cakes on sale from February 15 for a limited time.

Related Stories:
Just when you thought fried panda cakes couldn't get any cuter: Strawberry milk fried panda cakes
Tokyo Disneyland Hotel adding new rooms that let you stay with Alice, Belle, and Cinderella
Sapporo Breweries reveals Ginza Brown—the only beer in the world made from honey bee yeast!