Proper Ramen in Hot Spring Country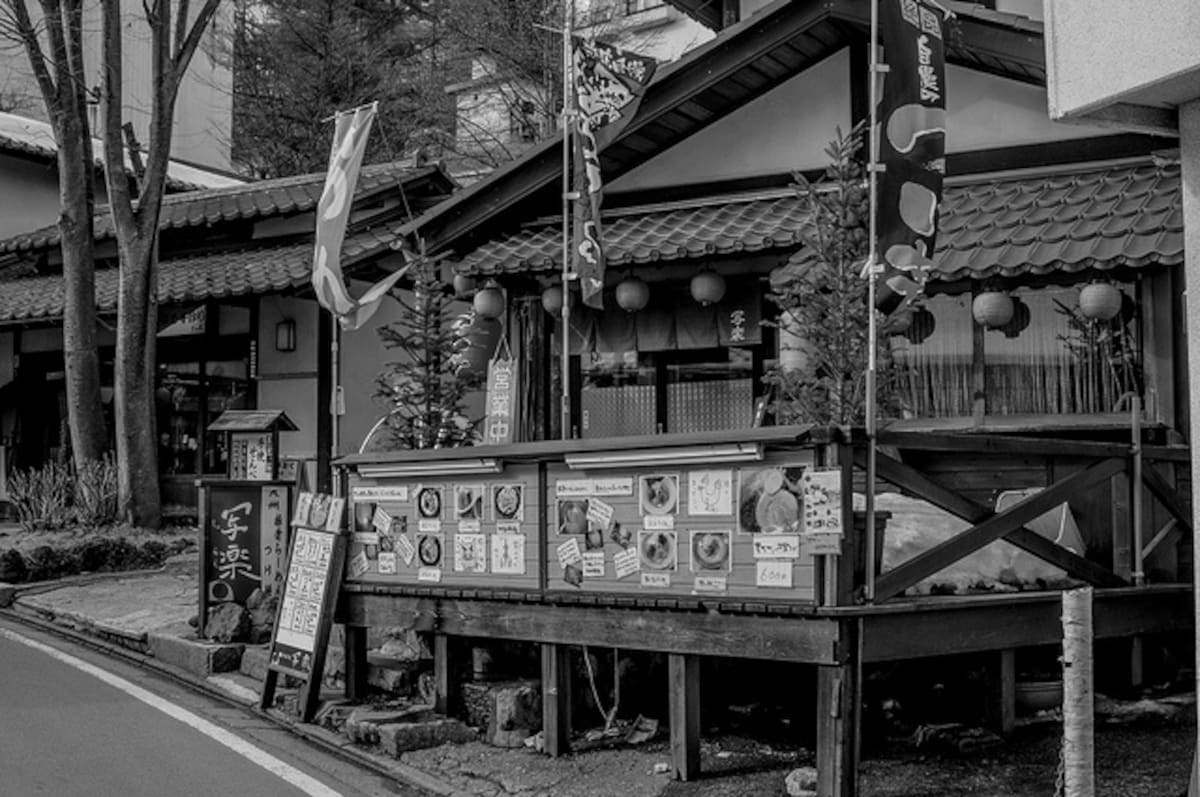 Onsen cities. These little resort towns cover the countryside extremities of Japan. If you have any interest in coming to Japan, you must spend a night or two soaking in the natural hot springs and eating local food.

Kusatsu is a very well known hot spring town a few hours out of Tokyo in the mountains of Gunma. Ramen in these towns is usually very sub-par. I wandered into the almost empty Sharaku at about 10 p.m.

Unbelievable. This was some of the creamiest pork soup I've had.