Michelin-Starred 'Kaiseki' Cuisine in New York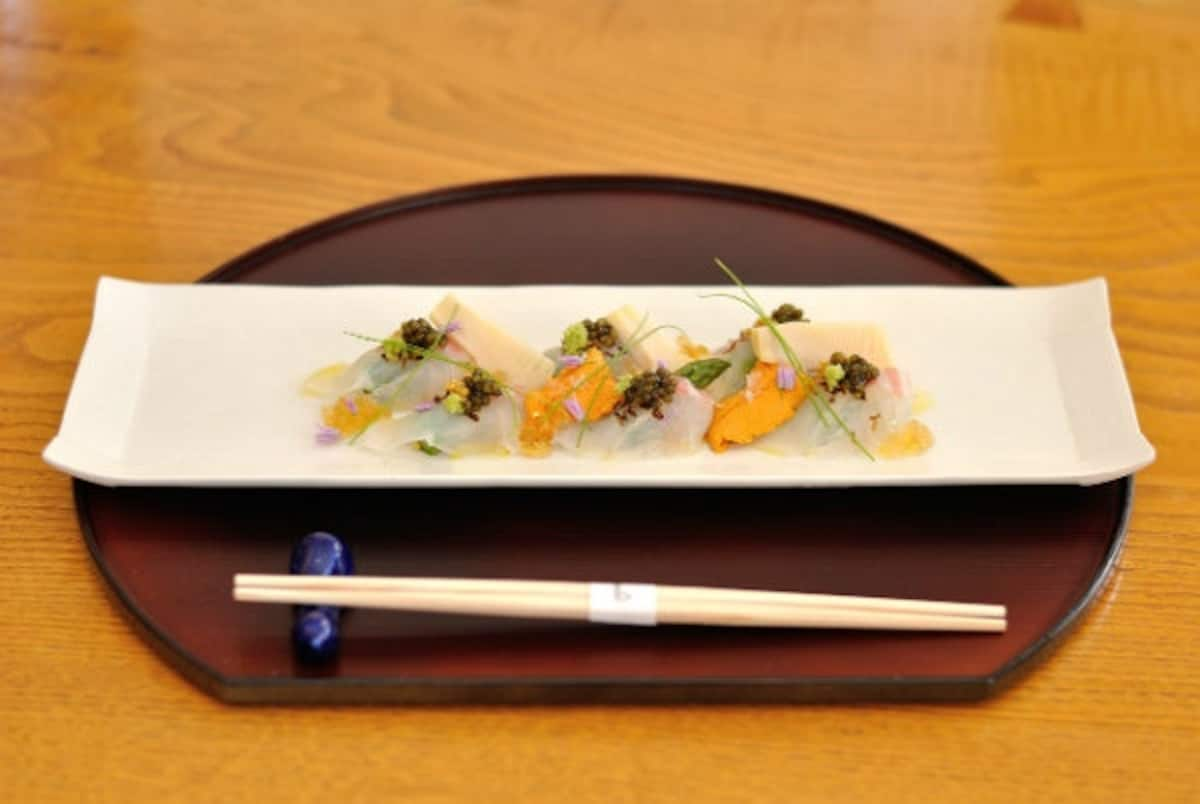 Brushstroke features two kitchens in the same building, each with its own Michelin stars. The head chef is Isao Yamada, an accomplished sushi chef from Osaka who also specializes in multi-course kaiseki cuisine.
Naturally, the restaurant's prime offering is a seasonal kaiseki "tasting" menu featuring dish after immaculate dish brought before you for US$135. The dishes often represent a hybrid of Japanese ingredients and French-style techniques, featuring everything from wagyu beef to chawanmushi made with black truffles, with each course concluding with an impeccable rice dish.

Other options include an eight-course vegetarian menu ($120), an extensive à la carte menu ranging from $12 (tofu) to $155 (omakase sashimi platter), and a lunch tasting menu for $45, with wine and sake options to match.
If you're in the mood for sushi, sushi chef Eiji Ichimura's omakase course starts at $195—reservations required. And if you live below 96th Street in Manhattan, you can order a bento for pick-up or delivery at $59 standard or $48 vegetarian.

Always an innovator, Bouley proclaims for his restaurant a spirit of ichi-go, ichi-e ("one time, one meeting")—an expression of transience and the concept of "once in a lifetime." While the sentiment can be traced back to 16th century tea master Sen no Rikyu, this particular wording as a yoji-jukugo (four-letter idiom) is attributed to Ii Naosuke, chief administrator of the Tokugawa Shogunate in the mid-19th century. Just as traditional Japanese cuisine is keenly conscious of the seasons, Brushstroke prides itself in taking the unique ingredients of the season and preparing them in a way that's just right for the individual diner, right at that particular time.