6 Selected 'Combini' Sweets
6. Crunky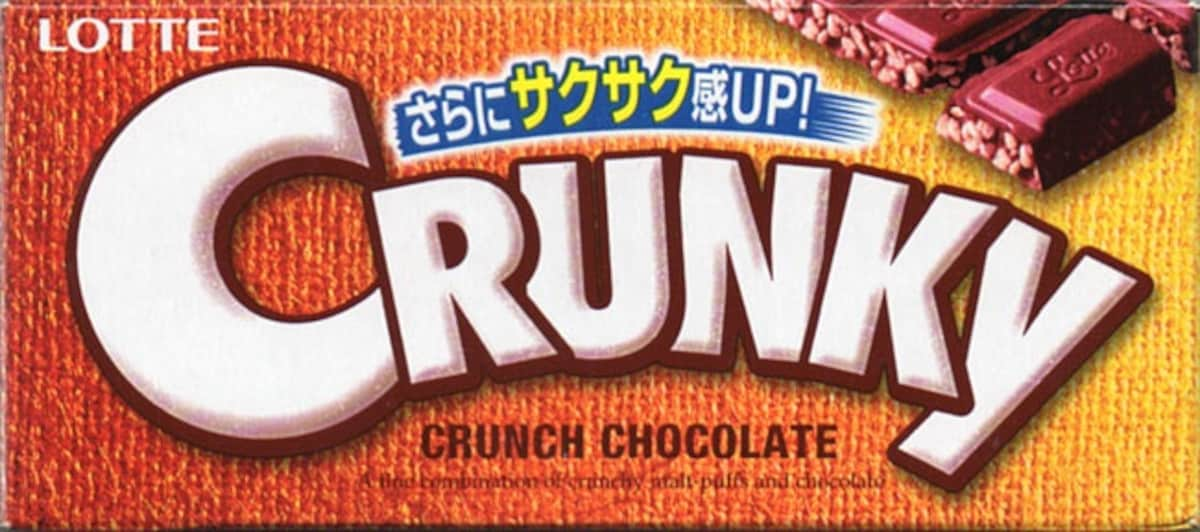 This is almost as fun to say as it is to eat. A chocolate bar with the texture of a Nestlé Crunch, but instead of puffed rice, it's got tiny bits of malt-puff shrapnel that give it a distinct, caramelly flavor.
5. Milk Candies
You don't see many (or any?) straight-up milk-flavored candies in the U.S., but the Japanese seem obsessed with them. Milky is the original and still the best, but if you're into hard candies, they do make a Milky Cough Drop that has the basic flavors of a Milky in hard form along with a slight menthol aftertaste.
4. Meiji Almond Chocolates
There are a number of different varieties of Meiji's Almond chocolates. The exceptionally crisp almonds taste great, though the original version doesn't offer as much sweetness as you might expect. There's also a Crispy Puff version you can often find on the shelves, as well as a few others if your timing is right!
3. Gummy Candies
As far as gummy candies go, Kasugai sets the standard in Japan, if not the world, with a dozen varieties like strawberry, kiwi, mango, mangosteen, lychee, grape, muscat, pineapple, peach, musk melon, orange and apple! There are a few other competitors on the market, but none of them really come close to the Kasugai either flavor- or texture-wise. Each one has a distinct, juicy flavor—the kiwi even has little kiwi seeds in it!
2. Chewy Candy
Fruitier, chewier, and a whole lot tastier than a Staruburst you might buy in the U.S., Hi-Chew are to chewy candies what Kasugai Gummies are to gummies.
1. Pocky
This is the classic Japanese combini snack: chocolate on a crispy stick. There are a dozen varieties, from Almond Crush to strawberry and "Otona-no-Milk" ("Milk for Adults"). The classic little-kid way to eat them is to try and suck all the chocolate off without breaking the biscuit. It's harder than it seems!
...And Many More!
What did we miss? Lots! Get out to your local combini and try some Toppo, Pretz or Tohato Caramel Corn, not to mention more familiar Western offerings like Snickers, Pringles, Kit Kat and Oreo! The possibilities are very nearly endless!