The Best Ramen on Every Continent
7. Tsujita LA (Los Angeles, USA)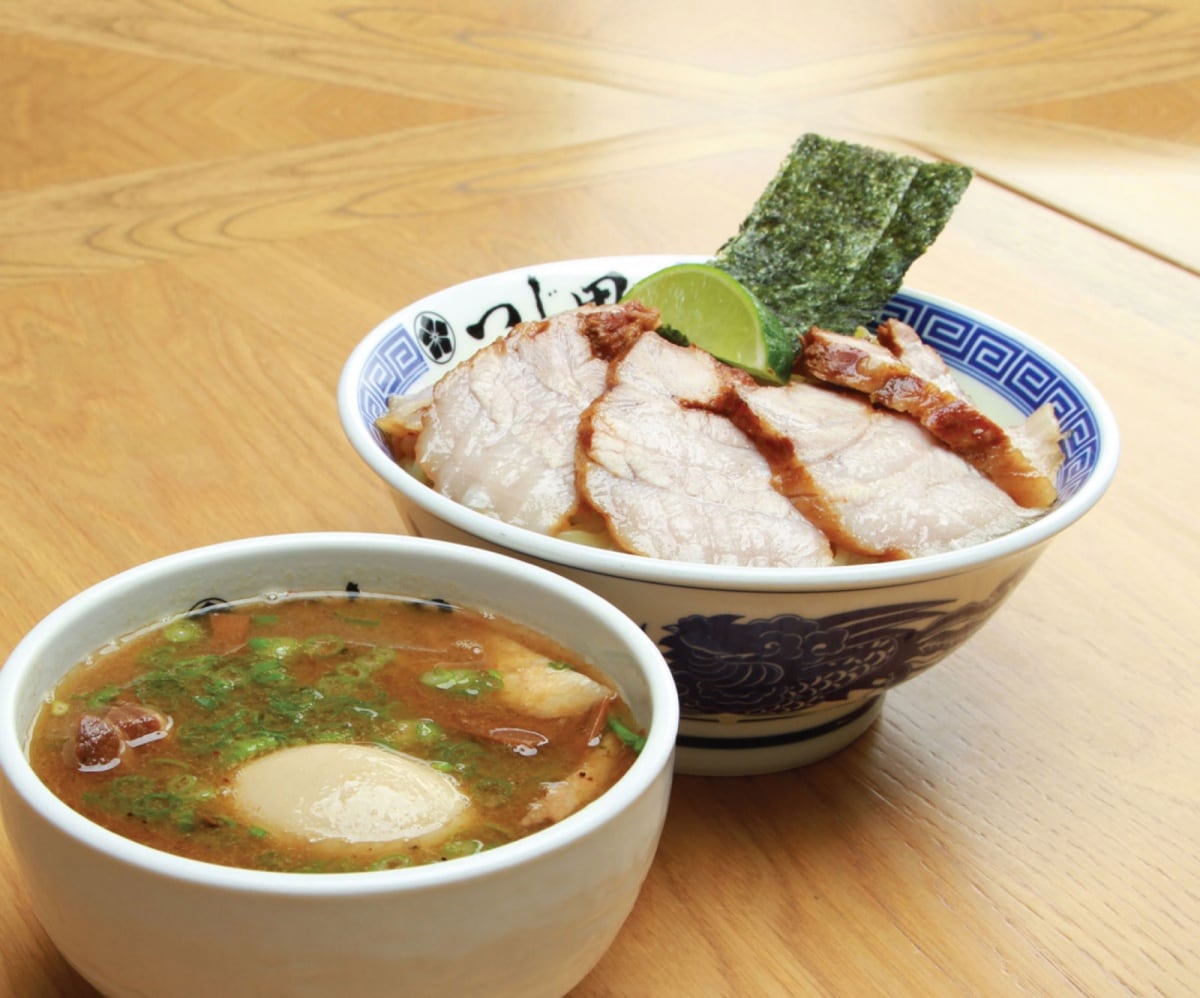 Creating a heavenly concotion of thick, springy noodles and tonkotsu broth that's been simmered for 60 hours, Tsujita has taken LA's ramen scene by storm since opening its first outlet in 2011—with a 9.2 rating on The Daily Meal to prove it. Tsujita LA Artisan Noodle and the Annex shop have different menus, so it'll take several trips to the sleek, stylish, wa-inspired shops to decide on your own favorite bowl.
6. Lamen Kazu (São Paulo, Brazil)
Brazil has the biggest Japanese population outside the mother country itself. Our pick for the hottest ramen joint is Lamen Kazu, located in São Paulo's Japantown. You can get the authentic Japanese ramen experience of eating at the bar, as well as the entire range of Japanese ramen broths—including the butter corn Hokkaido variation.
5. Takumi (Düsseldorf, Germany)
Serving up quality ramen in Düsseldorf since 2006, Takumi is well-established in the local ramen scene. Takumi imports its delicious noodles from Sapporo, the oft-cited home of ramen in Japan, and its bowls of authentic Japanese ramen are known for staying true to its origins. At the same time, this joint keeps it creative, offering a unique ramen dish made of a fusion of mouth-watering ingredients that changes every month.
4. Downtown Ramen (Cape Town, South Africa)
Instant ramen is popular in South Africa, but Downtown Ramen is the first authentic ramen joint in the Mother City. In addition to its small but well-crafted menu, the shop draws crowds with its edgy vibe that juxtaposes with their steaming bowls of Japanese comfort food. Its location above Lefty's dive bar encourages customers to head down for a drink post-meal as well.
3. Butao (Hong Kong)
Butao serves up Hakata-style noodles—ultra-thin white noodles originating in Kyushu—in four different types of broth, with flavors from the signature tonkotsu to an East-meets-West fusion using olive oil and basil leaves. Recommended in both Time Out Hong Kong and South China Morning Post, Butao has branches in Hong Kong, Causeway Bay, Tsim Sha Tsui and Shatin where you can eat your fill at the shop that reputedly inspired the city's ramen craze.
2. Menya (Sydney, Australia)
There's a lot of ramen to choose from Down Under. After sampling top ramen shops in Sidney, Momofuku restaurant empire owner David Changhe gave his seal of approval to Menya, a bustling ramen joint hidden away in a nondescript food court. In addition to serving top-quality authentic ramen that's survived the Sydney ramen battles, the stylish interior draws crowds yearning for their uncomplicated, authentic bowls.
1. Zucchelli Station (Terra Nova Bay, Antarctica)
Ramen enthusiasts with a knack for exploration might be disappointed to learn that the Antarctic Conservation Act will put a damper on any plans to source local seal and penguin ingredients for an original take on tonkotsu broth. But according to NPR, the Italian research stations are said to have the best food on the cold continent. With cooking classes one of the main methods residents use to keep up their spirits in the long winter night, we couldn't recommend better than to haul some noodles down to the Italy's Zucchelli Station and let them show you what they can do.