10 Oddly Wonderful Items in Japan's Drugstores
5. Handwarmers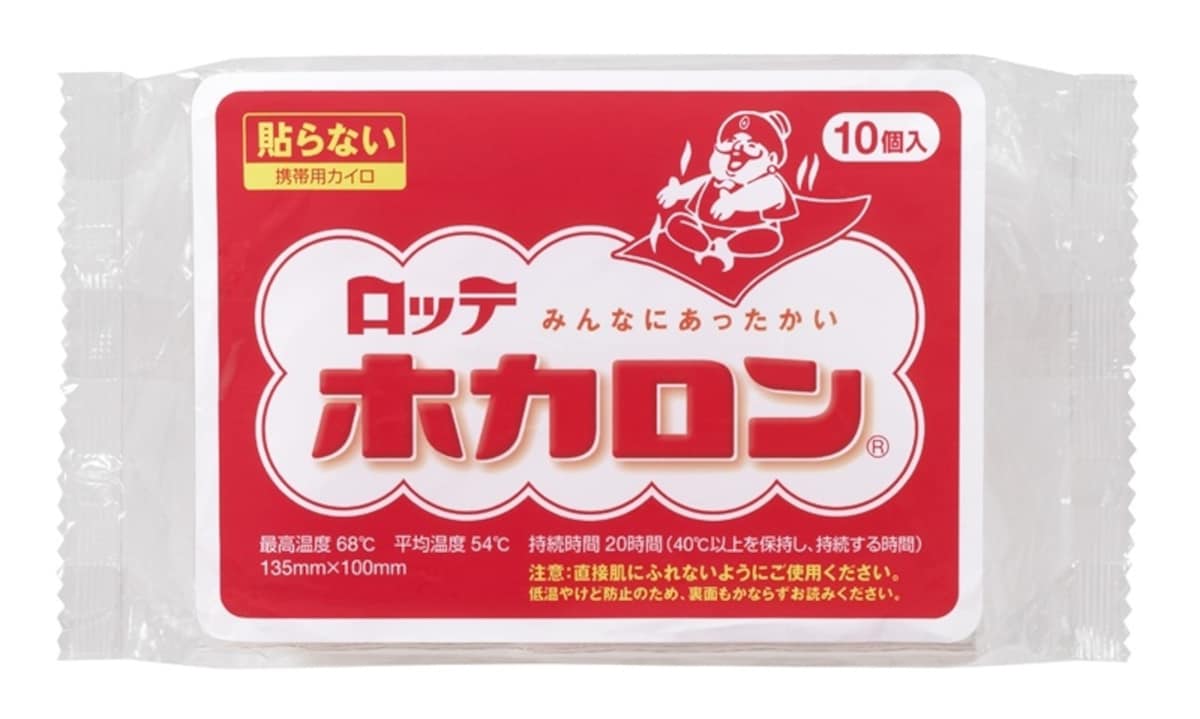 Japanese people buy disposable handwarmers (hokkairo) by the dozen during the cold winter months. They contain chemicals that produce heat thanks to exothermic oxidation, and these particular ones claim to stay warm for up to nine hours. Many people like to stick them in their gloves or in their waistbands to stave off a chill. Pull the warmer out of the packet and give it a good shake. It should start to warm up immediately.
4. Anti-Allergy Spray
Kafunsho, or hay fever, is a huge problem here in Japan, with millions of sufferers sniffling through the spring and summer months. Many people cover up with a mask and take tablets, but there's a new defensive treatment on the market that promises to protect you from allergies just by spraying it on your face. The instructions tell you to hold the bottle about 20 centimeters (8 in) from your face and spray in a circular motion. A fair amount comes out, so you have to give it a few minutes to dry.
3. Eyelid Tape
You might already have seen a lot about the desire for double eyelids in Asian countries. For those not wanting to take the surgical route, there's always the marginally less painful-looking eyelid tape sold at drug stores all over Japan.
2. Warming Eye Masks
Available in a range of soothing scents, these are more than mere ordinary eye masks. When you put them on, the pads over the eyes start to warm up, and the combination of heat and smell works together to send you drifting off into the land of nod.
1. Anti-Hangover Drinks
This is something we're sure would be a hit in Europe if they could market it right. Drink this "power of turmeric" drink before you go out on the town, and you're supposed to wake up with a clear head the next day. (Whether it actually works or not is debatable.) Despite the bright orange color of the liquid, it's even surprisingly tasty!

Japanese drugstores can be a wonderland of beauty and health products, ranging from incredibly useful things that you then wonder how you ever lived without, to the most pointless things that have you questioning why anyone ever thought they were necessary. And many stores, such as Matsumoto Kiyoshi, are now offering tax-free shopping to tourists so you can stock up on things you won't find anywhere else!

If you're in Japan, be sure to drop by and check out what's on offer—we'd definitely recommend picking up some of those warming eye masks for the long flight home!

Related Stories:
Seven Japanese drugstore beauty products loved by women abroad
Keep your skin purr-fect with a feline face pack featuring characters from Cats the musical
Venus Angelic teaches us all how to truly doll up, with her make-up techniques