6 Japanese Sweets 'For Men'!
Anybody can have a sweet tooth. But with Japanese cake shops seeming full of young girls in puffy lace dresses buying pink strawberry shortcakes, the world of sweets might make an alpha-male (or an aspiring one!) feel a little out of place. Japan has thoughtfully set aside some sweets so these guys can still feel manly when then need some sugar.
6. 'Otoko-no-Daifuku' Tiramisu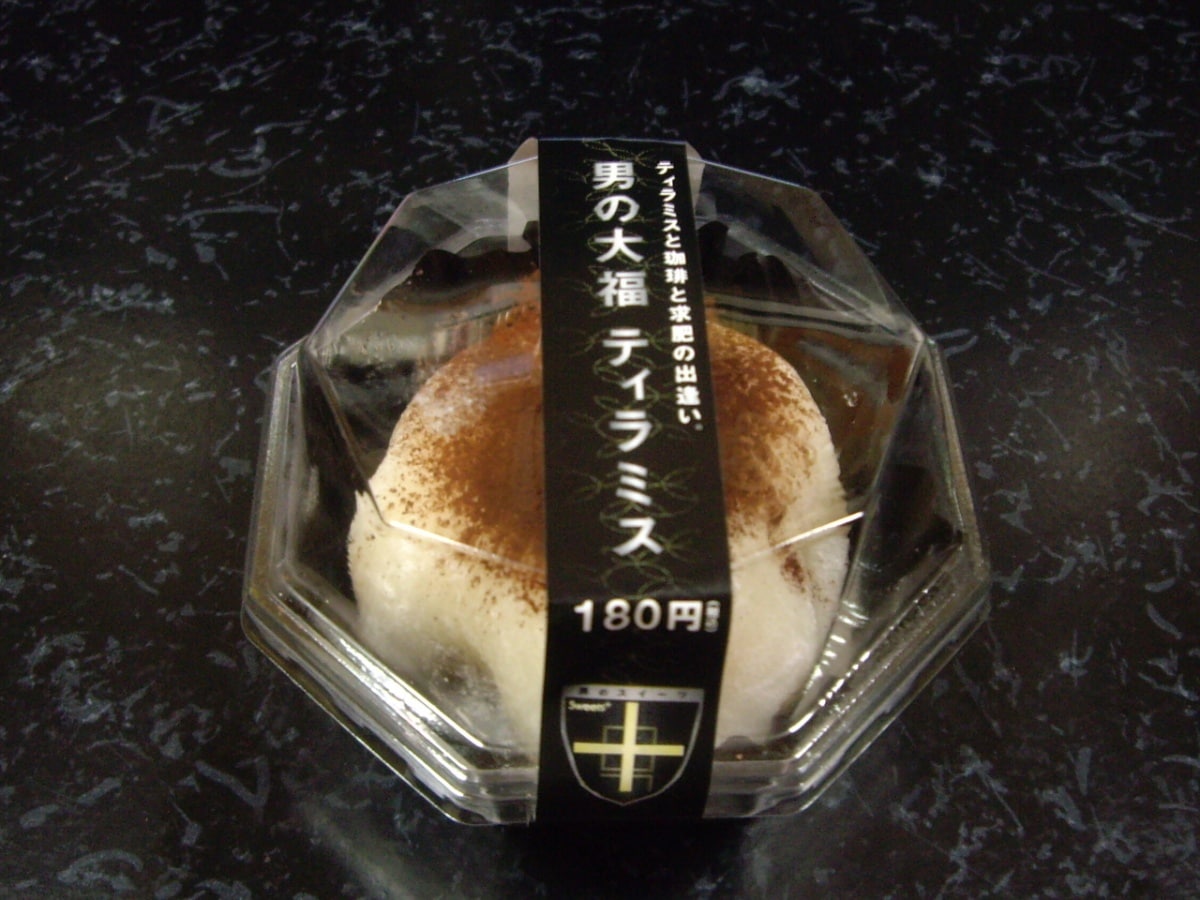 Family Mart's "Otoko-no-Daifuku" (Man's Fortune) Tiramisu comes in a cool black package, with a black chocolate decoration on top. Just don't let out the secret: Despite all the slick packaging, the tiramisu inside is pretty much just as sweet as the brightly colored version.
5. 'Sweets Otoko' Chocolate Ice Cream
Futaba's "Sweets Otoko" (Sweets Man) chocolate ice cream is covered with a chocolate coating, with chocolate ice cream and orange peels inside. The package is designed with a manly orange and black color scheme. So you know it's sweet... but in a masculine sort of way.
4. Black Macaron
This charcoal-colored macaron is specially made for high-class men. The inside of this popular snack is filled with a combination of espresso coffee and soy milk flavor, making it not too bitter but not too sweet.
3. Ore-no-Éclair
Ore-no-Éclair is clearly designed for manly men—its name even means "My Éclair" using the manliest way of saying "my." The black chocolate bread and bitter chocolate cream inside might be too much for some people, but for a manly man, this is nothing!
2. Men's Ideal Pudding
You can have the strong flavor of custard pudding with a salty caramel sauce topping in the black package, or if you're feeling a little sweeter, try the softer flavor of a tender egg with maple sauce in the white package. The choices is yours, but you can be safe knowing that both of these Riso ("Ideal") Puddings come with a seal of approval from Morinaga's Men's Sweets Department, or Danshi Sweets-bu.
1. Man's Work Candy
Since this candy is for the manliest man, it's made with the flavor of Japanese sour plum—plus garlic to build up men's stamina. But wait: the garlic inside the candy doesn't smell, so you don't have to worry about any unpleasant odor afterward. The name? Otoko no Shigoto Ame: literally, "Man's Work Candy." We're not sure what that work is, but apparently they let you have candy!