5 Face Pack Recommendations for Students
I cared a lot about my pores when I was young, and, being influenced by my makeup-artist mother, I became a "mask-professional"! While studying in Japan, I tried almost every mask that was released. Even though there were a lot of mask recommendations, I couldn't find many reviews. So are are my own recommendations!
5. LuLuLun Face Mask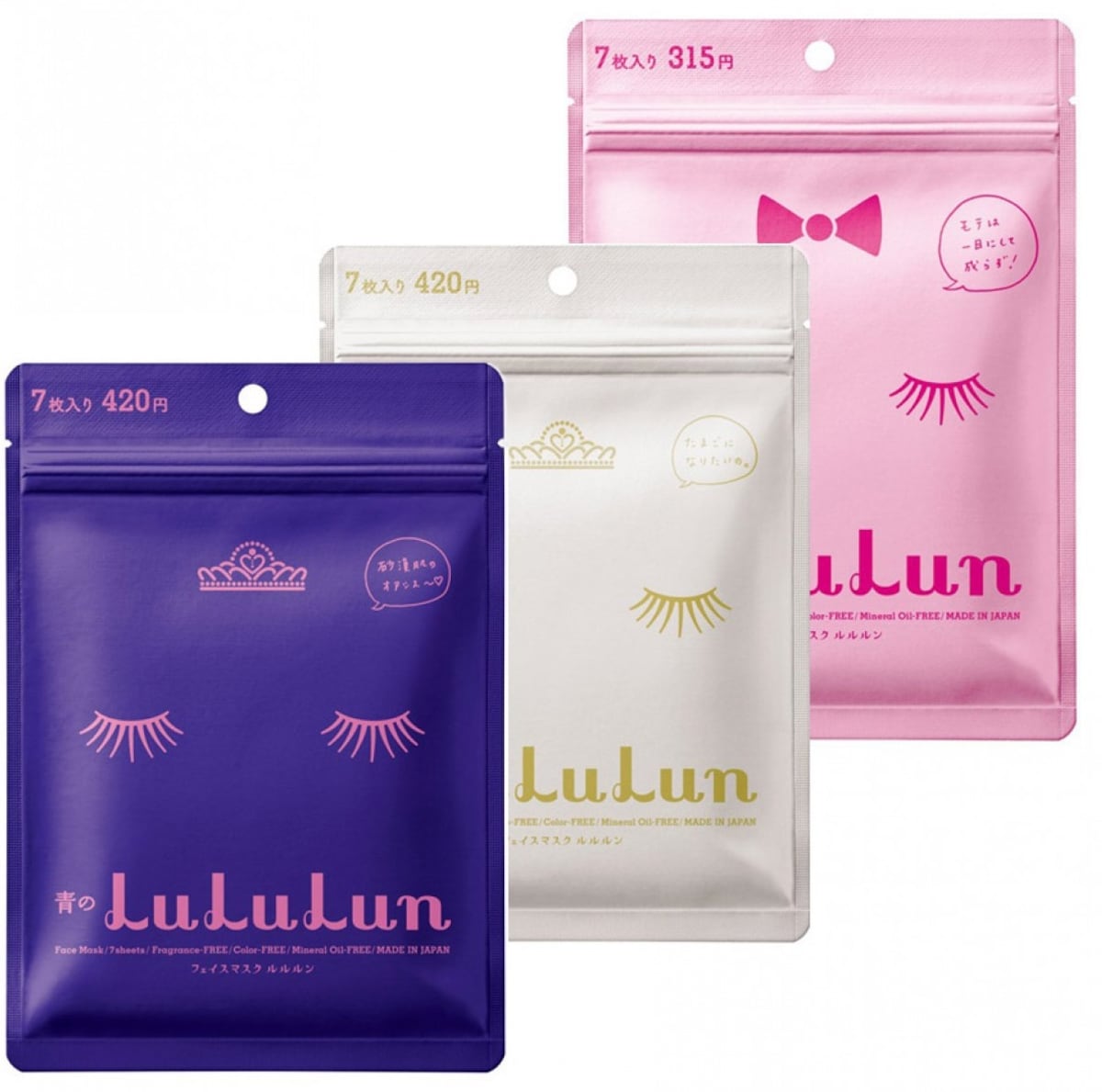 This first mask was recommended to me by my roommate when I first came to Japan. For me, it was love at first sight after seeing the big, cute package.

As box packages are better at preserving the masks, these are very easy to use compared with bag packages. What I especially like about this mask is that its ingredients are all plant extracts, so it's totally organic. After using it, my skin feels especially moisturized, and it's also good for sensitive skin too! Out of the three types available, I prefer the pink one (Balance Moisture Type). Blue is Rich Moisture, while white is Fresh Clear.

If you put one on both in the morning and at night your skin will look perfect. There are 42 masks in a box, but they won't get dry at all—and for only ¥1,620 per box, how can I say no?
4. LuLuLun Cream Mask
This new product from LuLuLun works even better if used with the Moisturizing Mask. Named the Nama Mask in Japanese, in looks, it isn't dissimilar to the white cream used in Japan's popular chou-crème cakes, providing an even better moisturizer than the regular type. The power of the cream enables it to be used as both a night mask and a day cream, and sometimes I even like to mix it with masks. LuLuLun masks are always natural, and they're definitely good for sensitive skin, too!
3. Japan Gals Essence Mask Silky Natural Aloe
This is a very rare mask that I tried once during a sale and can't stop using after just one try! On my last trip back to China I even got 10 packs for my friends, I liked it so much! This mask is a great moisturizer and very natural, and its principal ingredient is mostly natural aloe. Each mask pack contains a whole bottle of moisturizer, so it takes longer to dry compare to other masks. The cost is only ¥818 for 30 masks!
2. Kosé Clear Turn Essence Facial Masks
These masks' moisturizing abilities have definitely made my skin feel brighter in complexion. Although I'm not too fond of whitening products such as the vitamin C version (the blue and white one), this one is definitely one of my favorites.
1. Kosé Clear Turn Babyish Masks
Kosé definitely makes a lot of cheap and good-quality, effective cosmetics. This final selection has no added acid and is a good moisturizer, so the result is extremely effective and simple. Each package contains 50 masks—not bad!