Japanese Cedar Stacking Blocks by Kengo Kuma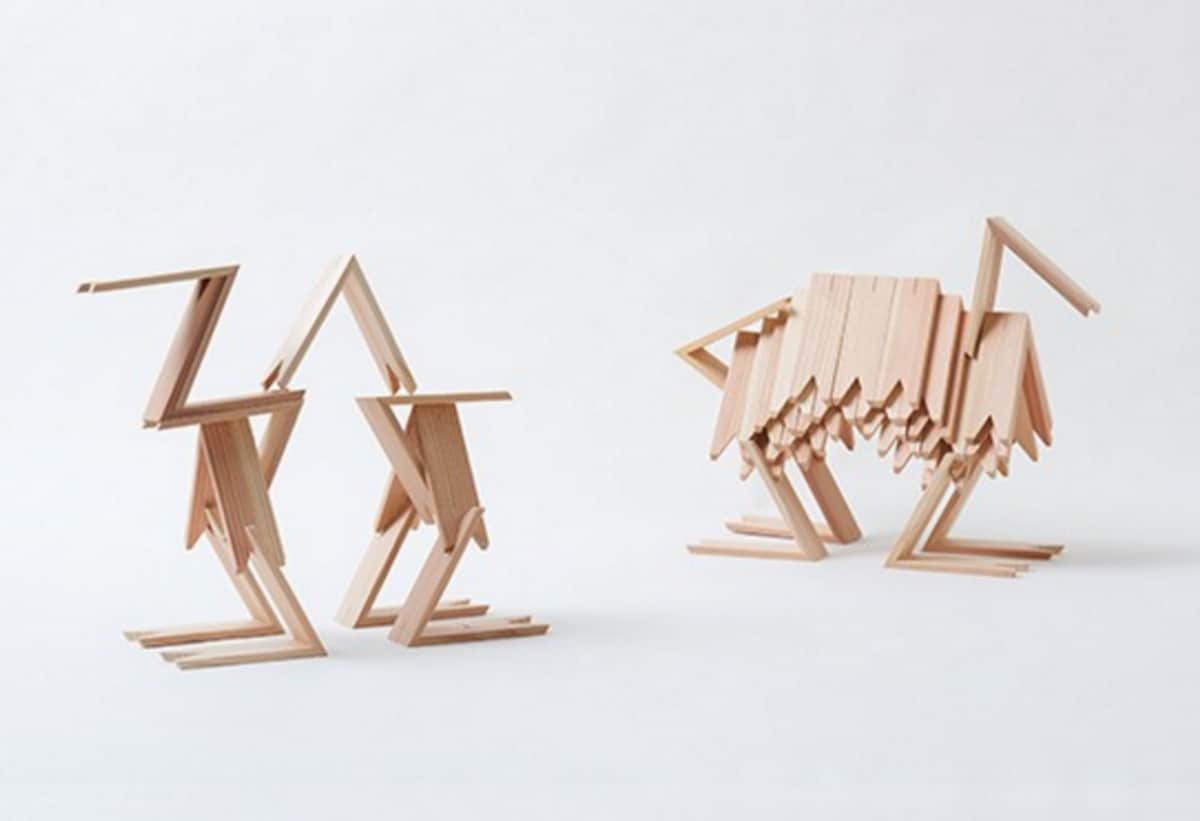 Any architect will tell you that, structurally, a triangle is the strongest geometric shape. Architect Kengo Kuma, who was recently in the news for being selected to build Tokyo's new Olympic Stadium, has taken this knowledge and rendered it into a playful and interactive interior design building set.

Satisfyingly smooth to the touch, each piece is crafted with Japanese cedar from Miyazaki Prefecture and measures about 10 centimeters by 10 centimeters (4 in x 4 in). Nifty notches cut into the tips of each block allow each to nestle atop the other, like those paper cut-out kits that the Japanese airlines used to offer to kids who couldn't sit still. Kuma's stacking blocks hold great appeal for both young and old, offering a range of creative possibilities to the user no matter their age.