48 Hours in Kyoto on a Budget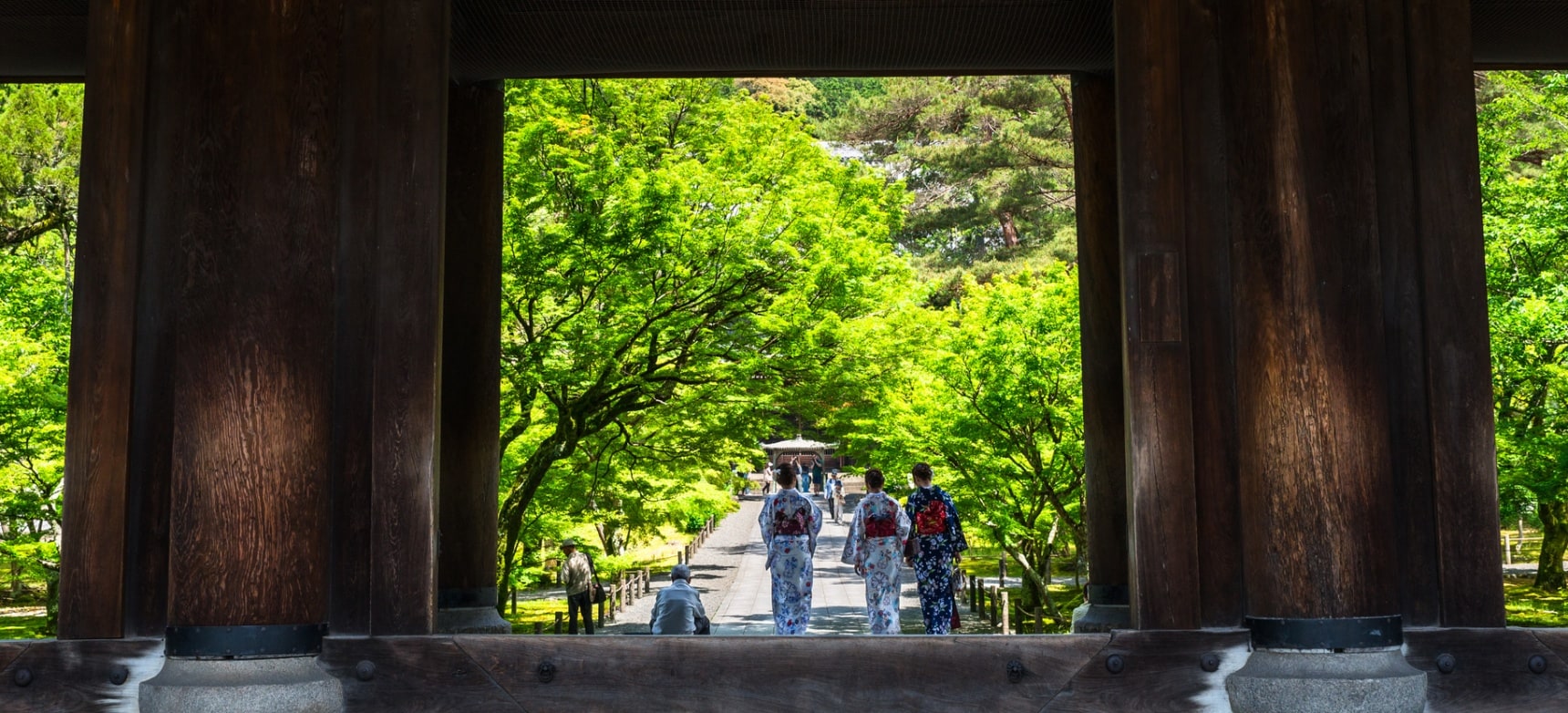 Take it easy when you arrive. This will give you time to orient. Two landmarks—the Kamo River and Kyoto Tower—will ensure you never get lost.
1. Pontocho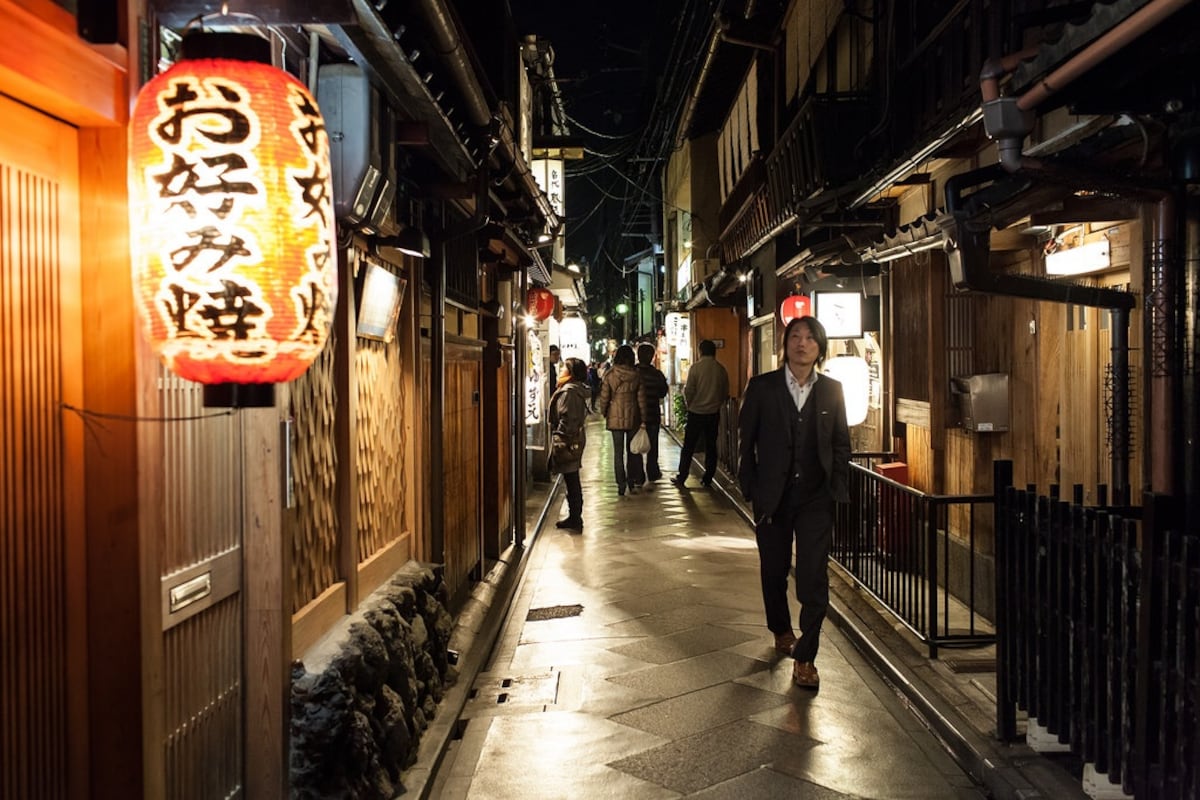 Start by taking the subway to Kawaramachi Station. Wander north along Pontocho, a tight alley of traditional restaurants that looks stunning in the evening. Then grab some food on Sanjo Dori or down one of the side streets before crossing the bridge over the Kamo River. Enjoy the view as you meander back toward Kawaramachi.
2. Yasaka Shrine
Head west along Shijo Dori to catch the lanterns of Yasaka Shrine (if you time it right, you might catch a few geisha on the way). If you're arriving in early April, continue through the shrine to Maruyama Park, which will be filled with yatai food stalls and drunken carousing until at least 10:00 p.m. If there's nothing on, head back and find a watering hole in the side streets around Kawaramachi, or continue south as long as river the view holds your attention—there's a subway line right under your feet, so you can just hop on whenever you get tired.