7 Japan-Related Events to Look Out For in 2016
7. Setouchi Triennale (Mar. 20-Apr. 17, Jul. 18-Sep. 4, Oct. 8-Nov. 6)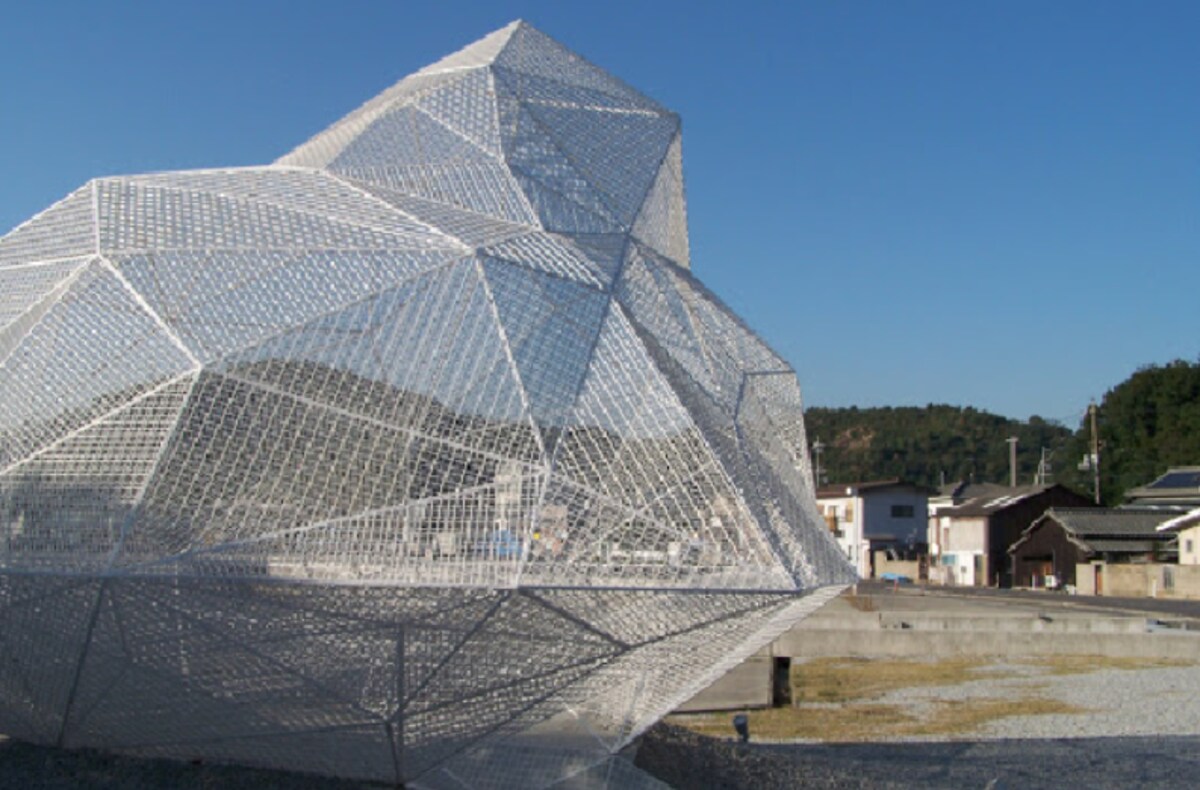 The Setouchi Triennale art show on the charming Kagawa Prefecture islands in the Seto Inland Sea is a treat for art aficionados and tourists alike. The venue is set across twelve idyllic islands in Western Japan as well as the town of Takamatsu on the mainland, meaning this international art show is not only a chance to see installation art and projects by artists in residence, but also a first-class opportunity to experience the flavor of Japan's local island cultures. The event is held every three years, and for 2016 it will be carried out over 108 days and three seasons: spring (March 20 to April 17), summer (July 18 to September 4) and autumn (October 8 to November 6). Catch a ferry from Uno (Okayama Prefecture) or Takamatsu (Kagawa Prefecture) to get out to the islands.

Find out more about the festival at the Triennale website and see what's new this year at Setouchi Explorer.
6. Takarazuka Performance of 'Rurouni Kenshin' (Feb. 5-Mar. 14, Apr. 1-May 8)
In the performing arts, we have the Takarazuka Review performing Rurouni Kenshin, the story of samurai redemption that started as manga and anime before being transformed into a series of action movies and now a musical by the all-female Takarazuka Theater in Japan (previous manga adaptations by the troupe include Lupin III, Black Jack and JIN). If the tunes are as rockin' as those of the anime, it will be a treat for the ears as well as the eyes.

The show will premiere at Takarazuka Grand Theater in Hyogo Prefecture from February 5 to March 14 before moving to the Tokyo Takarazuka Theater from April 1 to May 8. Tickets can be ordered online starting as low as ¥3,500 and up to ¥12,000 (US$29 to $100).
5. 2016 Summer Olympics and Paralympics (Aug. 5-21 BST)
Sure, the 2016 Summer Olympic Games are taking place in Brazil, but if you want to see Japanese athletes compete, there's no better place to watch them on TV than in Japan. Even if you don't catch the televised Olympics, you'll still get to see the results of the Japanese athletes' victories hundreds of times over, just in case you missed the first dozen replays.

Keep your eye out for Japan's top gold medal hopefuls at the XXXI Olympiad: 19-year-old Ami Kondo (judo), Kenta Chida (fencing, going for gold after getting silver in team foil event in London), and Paralympian Saki Takakuwa (track and field).

While the Olympics start on August 5 in Brazil, due to the nine-hour time difference, the Opening Ceremony will probably air live in Japan the morning of August 6.
4. The 3rd Annual AnimeJapan Event (Mar. 25-27)
The AnimeJapan Organization will hold this year's AnimeJapan event at Tokyo Big Sight for three days from March 25 to 27. The weekend offers lots to see and experience, including "Cosplayer's World," a food park, a production works gallery, and a business area to talk about expanding the anime business market (special registration required for the latter). An Open Stage will feature TV animation, interviews with actors, awards, talk shows, press conferences, etc. Upcoming trailer releases, exclusive talks with cast members and interviews will take place on the smaller Red, Green and Blue stages for limited audiences (additional registration required for these smaller stages.

Tickets are on sale now at ¥1,600 (US$13.30) for general admission or ¥2,000 (US$16.58) at the door.
3. Silence (late December 2016)
Based on the acclaimed 1966 novel by Shusaku Endo, Silence has twice before been made into a movie. This time director Martin Scorsese tells the story of a 17th-century Christian missionary in Japan who is forced to apostatize. When two Jesuit Portuguese priests (Liam Neeson and Andrew Garfield) go to Japan to investigate the rumor, they find a country reeling from evangelism and the fear that the over 300,000 Christian converts will come to prefer religious teachings to those of their ruler, Tokugawa Ieyasu . This presentiment was further exacerbated by the relatively recent Spanish colonial rule of the Philippines (1521-1898), and prompted the shogunate to ban Christianity in 1614.

What followed was the wholesale slaughter of thousands of Christians. In addition, generations of Christian survivors suppressed their faith for the next 250 years until the Meiji government lifted the ban on practicing Christianity in 1873.

Nagasaki is the home of the Endo Shusaku museum and many of the sites in this movie, which was actually filmed in Taiwan. Anyone who is a fan of Scorsese or who has an interest in 17th century Japan and Christianity won't want to miss this historic drama with a U.S. release date set for late December.
2. Comic Con (Dec. 3-4)
The Comic Con festival of pop culture and technology, the brainchild of Stan Lee and Steve Wozniak, debuts in Silicon Valley, California in March. After that, the whole shebang will head east as the Marvel Comics founder and Apple co-founder bring their team to Tokyo for an inaugural event that's sure to please their Asian and antipodean manga, anime and technology fans.

Celebrities, autographs, photo ops, and a chance to preview the latest in video game technology are just a few things on the cards. You'll have the chance to buy merchandise and collector's items as well as see exhibitions of some of the best comic and anime artists today—all compelling reasons to attend the extravaganza. And don't forget to seize the chance to pitch your ideas to industry veterans!

Tickets go on sale in March. The venue is the Makuhari Messe Convention Center—where the Tokyo Game Show is held. Keep an eye on the Tokyo Comic Con website for more information, or follow @TokyoComConon Twitter.