The Biggest Temple You've Never Heard Of
Kawasaki is known for its proximity to Tokyo, and the misconception that it's the namesake for Kawasaki Heavy Industries (indirectly responsible for this unforgettable earworm). While it's hard to climb out of Tokyo's shadow, the city has plenty to offer.
Kanayama Shrine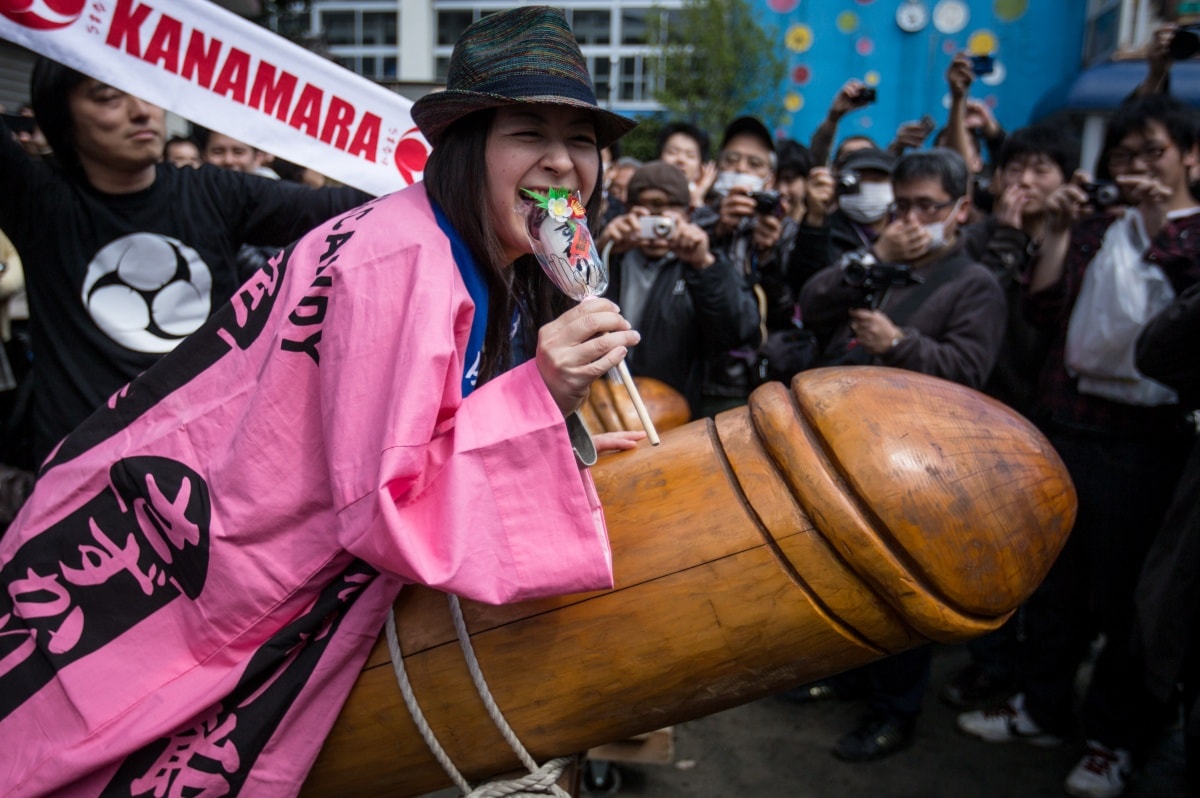 Located a short ride from Kawasaki Station on the Keikyu Line, Daishi is probably the best area to go when it comes to shrines and temples. If the name sounds vaguely familiar, that's because it's incredibly popular among locals and foreigners alike for the Kanamara Matsuri, or "Festival of the Steel Phallus," which takes place on the first Sunday in April every year.

As the name would imply, the penis is the main attraction for the phallus-venerating Kanayama Shrine, which was frequented by prostitutes seeking continued sexual health in the old days. From the monstrous-sized mikoshi (parade floats), the candy and costumes, as well as charms and talismans to help promote fertility, the male member is the central theme of the occasion. But the associated rowdiness is in the name of a good cause, as a percentage of proceeds go to AIDS-related charities.
Kawasaki Daishi
Further down the road is Kawasaki Daishi, for which the area is named. Also referred to as Heiken-ji, this expansive Shingon Buddhist temple is host to a variety of events throughout the year. During the summer it holds one of the largest wind chime festivals in the country, with vendors offering beautifully crafted, regionally specific chimes from prefectures throughout Japan.
Aside from that, this temple is also the country's second-most popular destination for hatsumode, the first visit to a temple or shrine of the New Year. Over 3 million people are reported to visit the grounds over the three days of January 1 to 3, which makes it the largest destination in Kanagawa Prefecture for the occasion, and stacks up impressively considering its relative proximity to Meiji Jingu Shrine, the nation's top New Year's spot.

The next time you're in the area, do yourself a favor and treat yourself to a Daishi maki, a seaweed-covered cracker that serves as a regional specialty, and take in the sights at two of the coolest religious structures you've never heard of.