Window-Shop Chic in Omotesando

1. Louis Vuitton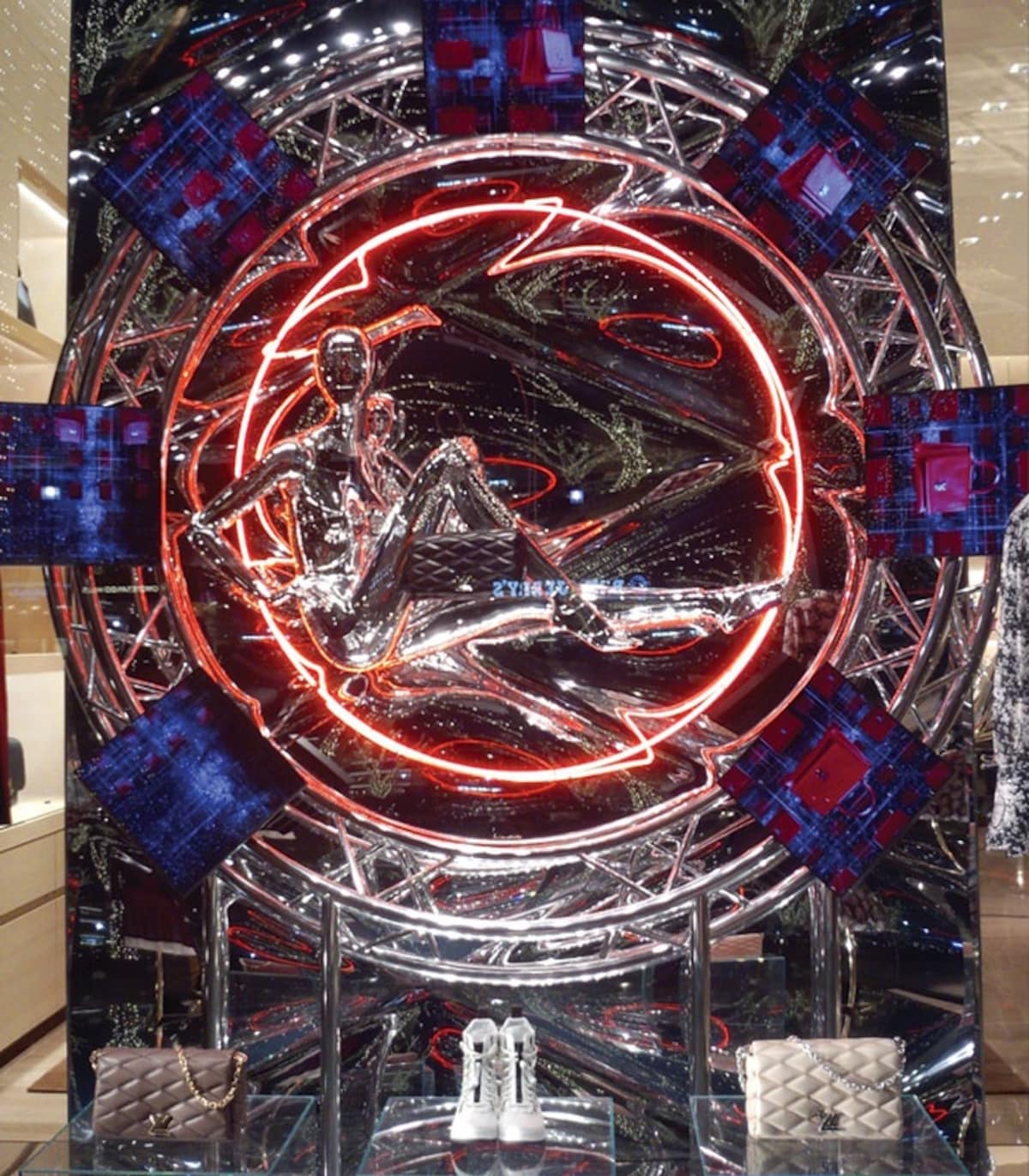 When we talk about fashion, how can we not start with Louis Vuitton, king of the window shopping experience? It all started with Marc Jacobs, but the current artistic director, Nicolas Ghesquière, has brought the whole LV experience to another level. If Marc was all about how this 161-year-old brand is living in the contemporary, Nicolas is about how to carry it forward for the next 161 years. While Marc realistically presented you his products with colors, Nicolas wants to bring you into the LV imagination using light and reflections. The door is waiting for you! Are you ready for this LV journey?
2. Dolce & Gabbana
Dolce & Gabbana has always run its promotions with the same themes: "cozy," "warm," "happy," "gathering," and of course, "Italian." Here the lovely flowers are ready, the delicious gourmet meal is on the table and the chic outfit is prepared—its time to light the candle and start your Italian party!
3. Ralph Lauren
After the Italian party, it is time for an American soirée! Put on your Great Gatsby tux, grab your champagne and get ready for the fireworks—at New Year's or at any time of year!
4. Burberry
Let's leave Tokyo behind for a minute to walk through a snowy Knightsbridge in London, wondering where to go next after Harrods. Suddenly a Grenadier Guard is handing you an iconic tartan scarf. You appreciate the gesture, but wonder why he's not at Buckingham Palace. And look, there's Santa, too! The cold and foggy London immediately becomes so warm and bright. Wait—this shop is in Tokyo!
5. Chanel
Welcome to our last stop—White Camellia Land, where everything is white, tranquil and quiet. Do you know what the camellia means? It symbolizes the ever-present love between a British polo player and a French designer—Gabrielle "Coco" Chanel. After all these years, the love between Boy Capel and Coco are still pure and white, like the white camellias.

Now that's quite a journey through the windows!