Five Fishy Favorites in Chiba
Famous for picture-perfect tulips by a Dutch windmill in the spring, or big conventions such as the Tokyo Game Show in summer, Chiba has a lot going on. But beyond these seasonal events, Chiba also sits on a massive peninsula that stretches out into the Pacific Ocean, meaning it has an all-season offering of some of the best seafood specialties!
5. Lobster—just the way you like it!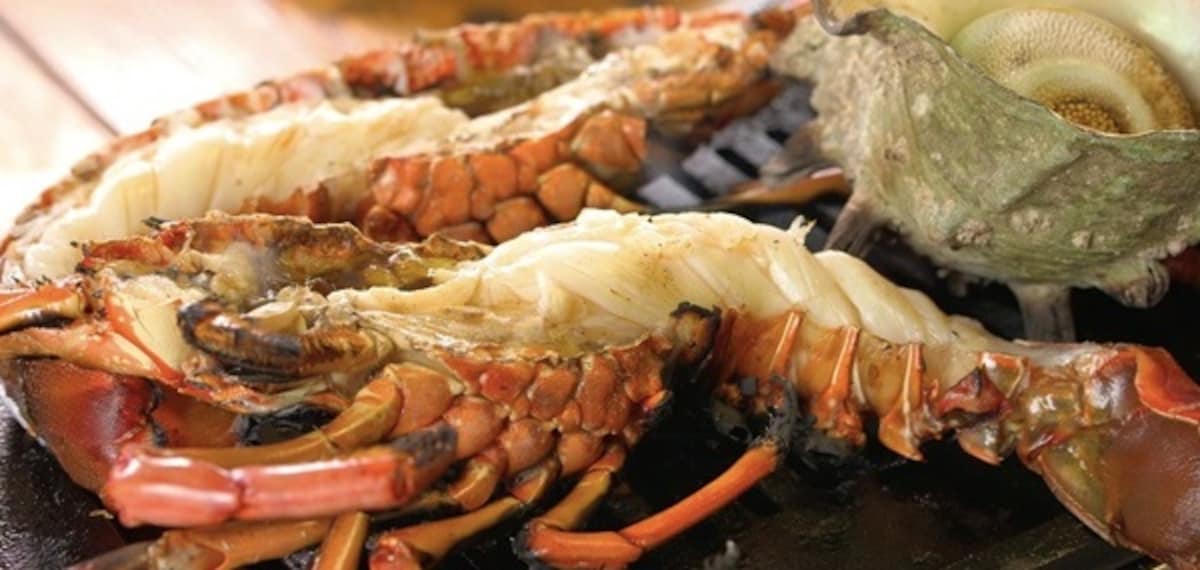 Perched on the tip of Chiba's northeastern spire, Choshi offers some of the best access to the freshest flavors in the region. Ise ebi yaki, or grilled spiny lobster, is quite an experience for starters! It's a simple dish that's not drowning in ingredients, making the fishy goodness of the lobster stand out. Yamasa soy sauce, a specialty soy sauce that's processed the traditional way in Chiba, is the perfect dipping sauce for this delicacy!
4. Seafood BBQ—on the street!
Kisarazu, one of the many ports in Japan, is a place where you really can sell seashells by the seashore. But what this city offers is definitely not tongue twisters, but fresh street-side palate pleasers that amaze the eyes and satisfy the stomach!
3. Aji no Tataki—oishii!
This minced horse mackerel is a tasty sashimi dish that's fresh and smooth. Thanks to the delicate balance of ginger, green onions, lemon and wasabi, this dish is truly oishii (delicious) from the first bite to the last.
2. Asari—light and creamy!
Asari, or clams, are best enjoyed when prepared simply, sauteed in butter and garlic, with a little hint of mirin for full flavor. In Chiba, most visitors not only enjoy eating this dish, but also preparing it. A number of fishing tours in Chiba even offer the experience of "clam gathering" straight from the sea! This very light dish can be highly addictive, and a hungry wanderer can easily finish one big plate with two (or more) servings of rice!
1. Namero—Chiba's No.1!
Namero is fondly called the fisherman's dish, but it's a feast of flavors for those seeking a really fresh seafood meal. It's a combination of chopped sardines, horse mackerel, flying fish and Pacific saury. This fish dish, flavored with miso, ginger, leeks and green basil, is common in the Choshi, Sotobo and Uchibo areas of Chiba. Some more experimental and higher-end restaurants might even indulge you with the addition of red sea bream sashimi to the mix, which would truly be the fishy jackpot for any food enthusiast. Red sea bream happens to be Chiba's prefectural fish: considered a symbol of good luck, it's the fish for celebratory occasions. But with or without it, namero will surely be your luckiest food experience in Chiba!