Top 6 Flower Spots in Saitama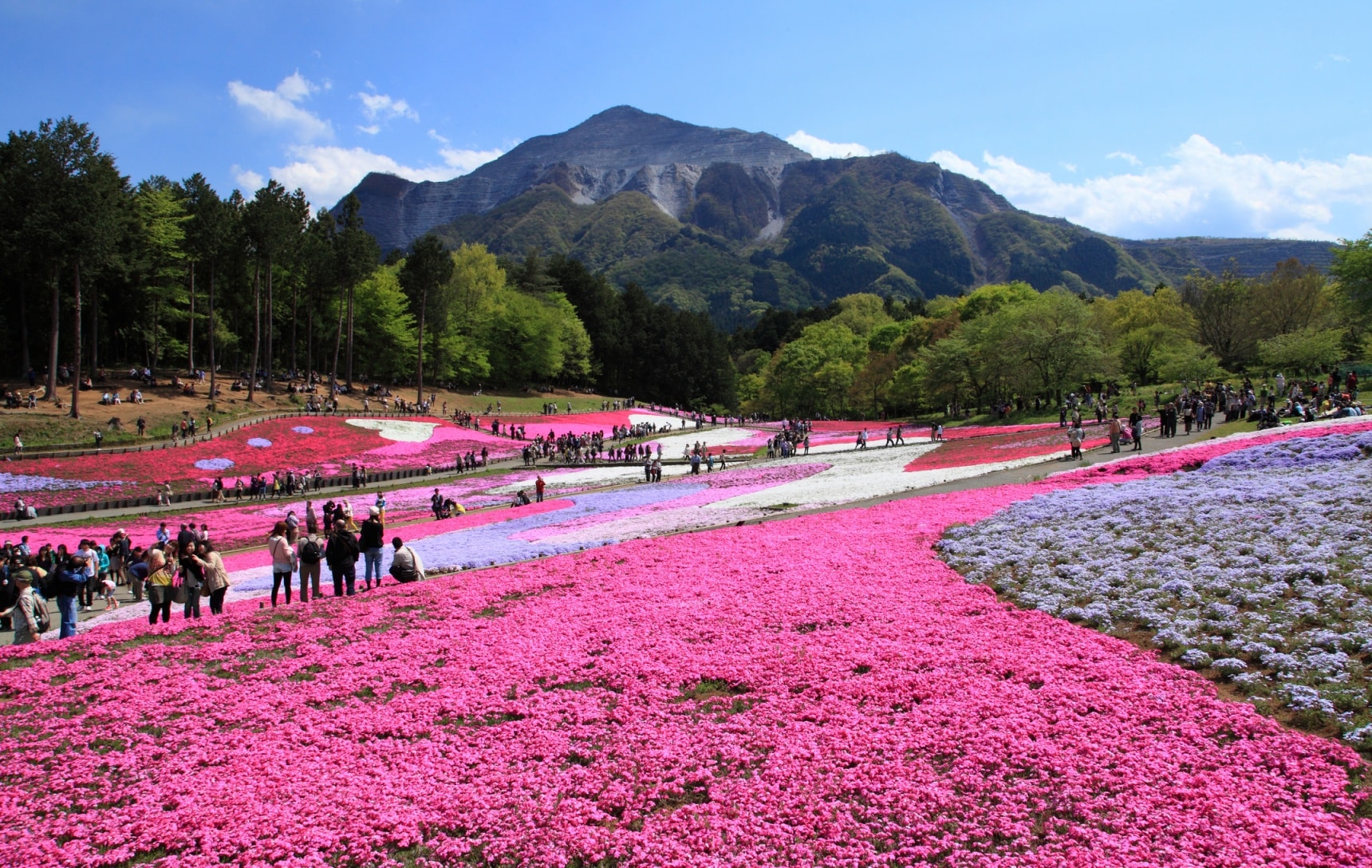 6. Kodaihasu no Sato (Gyoda City)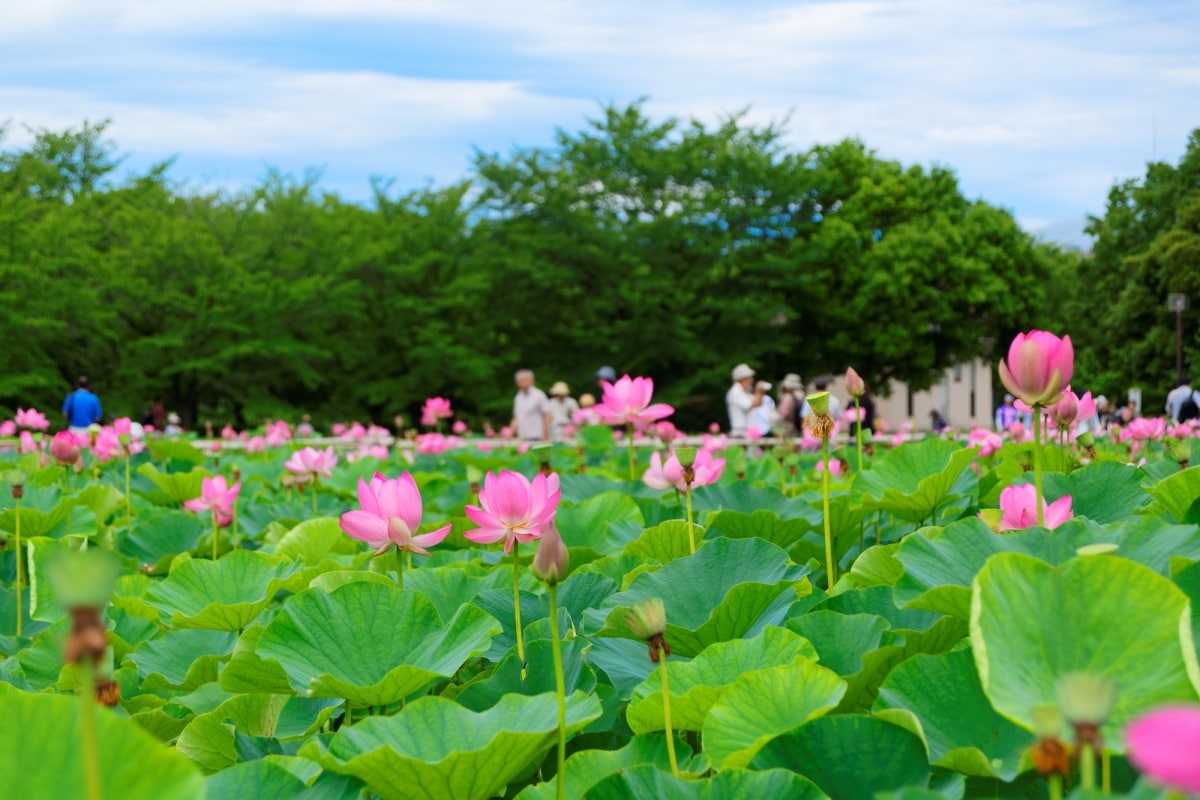 Kodaihasu (古代蓮) literally means "ancient lotus," with the ancient lotus flowers at this park germinated from seeds that are approximately 1,400 to 3,000 years old. The best time to view the flowers is between early June and early August. We recommend a visit in the early morning, when the mysterious pink pageant of flowers will overwhelm you with its beauty.
5. Nakagawa Yashio Flower Park (Yashio City)
Nakagawa Yashio Flower Park is unlike any other flower park in Saitama, famous for both its cherry blossoms and the beautiful peach blossoms that bloom from the middle to the end of March, right before the cherry blossoms appear. The peach blossoms brilliantly contrast with the bright yellow of the rapeseed flowers that also bloom in early spring.
4. Kinchakuda Manjushage Park (Hidaka City)
Kinchakuda Manjushage Park is famous for its spectacular red spider lilies (manjushage) that bloom along the Koma River. The park is home to over 1 million red spider lilies, with the best time to see them from the middle of September to the middle of October. The flowers are quite beautiful individually, but are truly spectacular en masse at this park when they come alive every autumn!
3. Kawaguchi Green Center (Kawaguchi City)
Kawaguchi Green Center is a large city park and botanical garden covering 160,000 square meters (40 acres) in Kawaguchi City. The garden was established in 1967 and features a Japanese garden, a mountain where azaleas grow, a rock garden, a pond surrounded by irises, a large greenhouse, waterfalls and fountains. The site is a comprehensive recreational park where you can enjoy lush greenery, trees, blossoms and flowers all year round.
2. Tokaen (Kasukabe City)
Tokaen (藤花園) is famous for its 1,200-year old wisteria (a.k.a. fuji), which has been designated a natural monument of Japan. The historic tree was allegedly planted by Kobo Daishi, an influential Heian Period (794–1185) monk and covers an area of approximately 700 square meters (7,535 sq ft). Entry to the garden is ¥1,000, with the massive, breathtaking tree and sweet fragrance worth every yen.
1. Hitsujiyama Park (Chichibu City)
Hitsujiyama Park (羊山公園・Hitsujiyama Koen) is famous for its shibazakura (moss phloxes, though the Japanese term literally means "grass cherry blossoms"), which are in full bloom from early April to early May. Shibazakura Hill is a beautiful sightseeing spot at the park that overlooks the city of Chichibu and is covered in wide fields of about 400,000 moss phloxes representing roughly 10 different varieties and colors. The park is also home to around 1,000 cherry trees making for a striking picture in spring!