Dress Up Your Canine or Feline as a Samurai
There seems to be rising demand for samurai fashion, and we're big proponents of strapping on a set of lamellar whenever the opportunity presents itself. Now that opportunity has come to pets with wanko kacchu (doggy armor). This samurai-style protective gear is offered by Kandaya, a pet supply store in Tottori Prefecture's Kurayoshi City.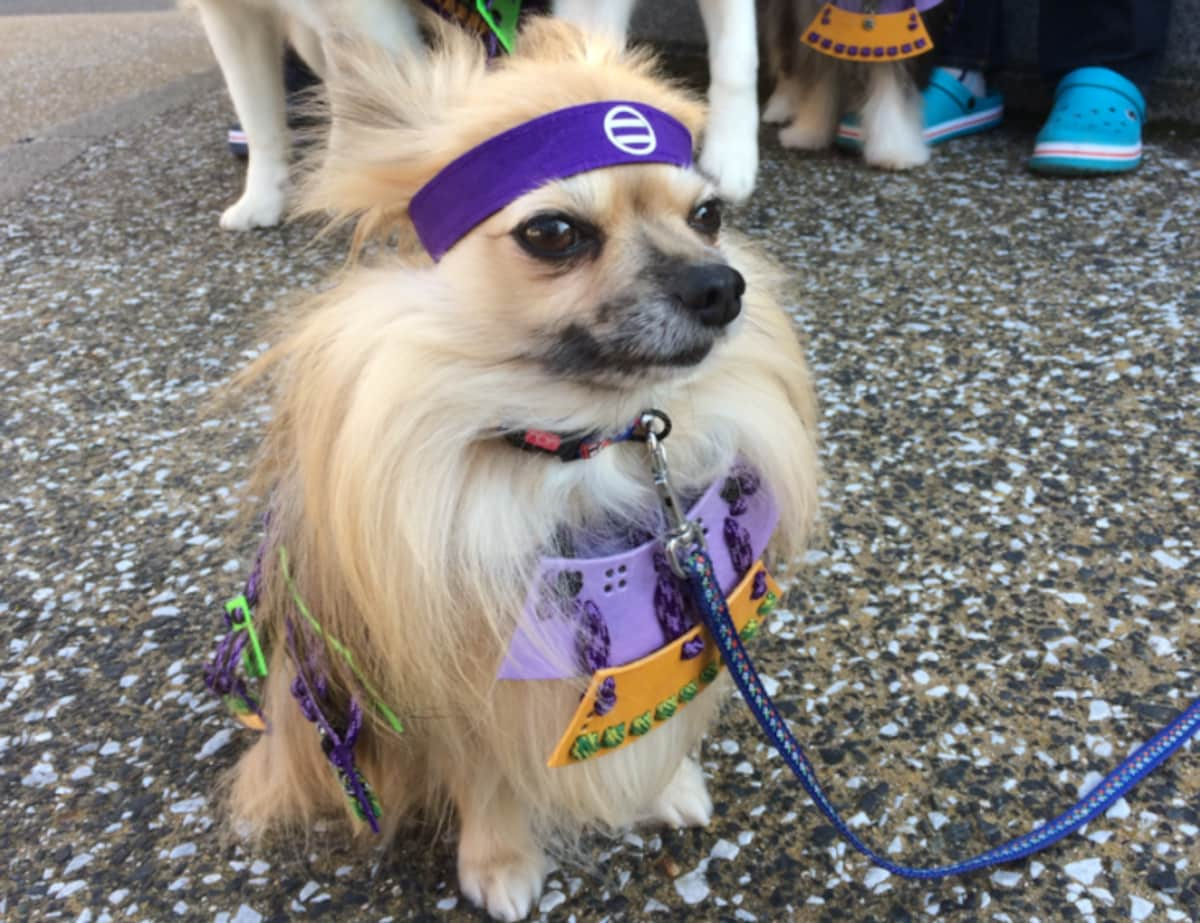 If that purple and green color scheme looks familiar, it's because it's the same palette used for the Eva Unit-01 giant robot of science fiction anime Neon Genesis Evangelion. There's also a more traditional set of doggy armor that was first introduced in April 2015.
Aside from its 50-50 blend of cute and cool, the doggy armor is actually tied into the city's literary background. Kurayoshi is where the grave of Satomi Tadayoshi is located. A famous samurai, Satomi is said to have been the inspiration for one of the characters in the epic 19th-century novel known as the Hakkenden, or The Legend of the Eight Dogs.