Hope for Fukushima's Hamadori Coast, Part II: New Ventures Bring Vitality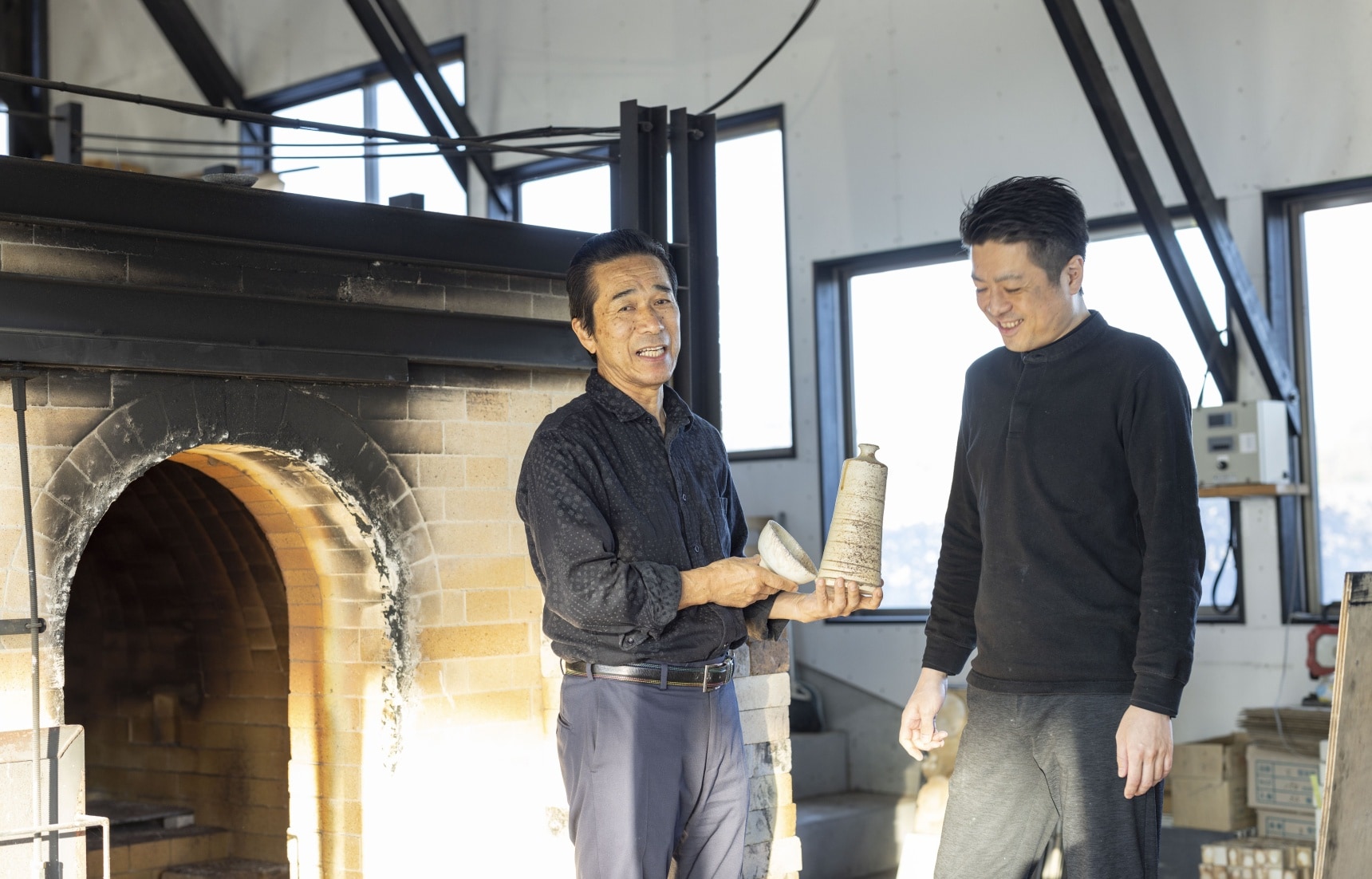 Fukushima Prefecture's Hamadori region, which faces the Pacific Ocean, suffered greatly from the 2011 Great East Japan Earthquake and the resulting tsunami and nuclear disaster. Those living within a 20 km radius of the Fukushima Daiichi Nuclear Powerplant had to evacuate, with many of these displaced people settling in other parts of Japan.
Twelve years on, a small but growing number of the former residents are returning to their beloved hometowns. They are being joined by newcomers attracted by the warm community spirit and abundant business opportunities here. In the second part of our two-part series, Louise George Kittaka introduces some of the people working to bring a resurgence of hope to Hamadori.
Odaka Pioneer Village: Learning and Growing Together
The region is eager to welcome newcomers with dreams of starting new ventures. Of course, it takes more than a great idea and hard work to launch a business, and this is where Odaka Pioneer Village comes in. Located in Odaka in Minamisoma City, this co-working space has served as an incubator for start-ups since 2019, helping fledgling business owners make connections and find their feet. Like pioneers on a new frontier, everyone is welcome to share their ideas for creating new value and shaping their own future. The facility has been designed with open, flexible spaces and includes comfortable accommodation where out-of-towners can stay at reasonable prices.

Odaka Pioneer Village has assisted more than 25 businesses so far, including Iriser Handcrafted Glasswork, which operates from a studio within the facility. The all-female team of glass artists create and sell their beautiful handmade accessories and lead workshops for visitors. Iriser was started in 2019 by Thai entrepreneur Kairu Pin, who has been in Japan for five years. "When I first arrived in this region, I immediately felt the warmth of the friendly people. The pace of life is slower and the human connections are stronger here," she says.
Haccoba Craft Sake Brewery: Tasteful Mix of Old and New
Odaka is also home to the Haccoba Craft Sake Brewery. Owner Sato Taisuke left his career in IT to follow his dream of making sake, and opened his microbrewery and pub two years ago. He chose this area after hearing about the Odaka Pioneer Village, and is grateful for the warm welcome and strong support he and his wife have encountered here.

The microbrewery opened in 2021 in its present location near Odaka Station. Drawing on traditional homebrewing techniques which were once common in Tohoku, Sato adds hops to his brews and creates unique flavors to please a wide range of palates. "It has the feel of a 'home-brew sake,'" Sato says. "I wanted to bring back an older culture in interesting new ways." From Friday to Sunday, Haccoba welcomes patrons to enjoy a meal with their drink, and the pub is proving popular with both locals and visitors keen to experience the delicious brews served up by Sato and his staff.
Tokichiro Kiln: Creation is a Family Affair
The beautiful work of father-and-son potters Kondo Manabu and Kondo Takashi can be found at the Tokichiro Kiln in the city of Iwaki. The duo represent the ninth and tenth generations of a family business, which had operated for around 250 years in the town of Namie. Although forced to flee after the 2011 disaster, the Kondos chose to stay in the Hamadori region, reestablishing their kiln down the coast in Iwaki. They are known for Obori Soma Ware, a traditional style with horse motifs which pays homage to the region's storied Soma Nomaoi Horse Festival.

In addition to the Obori Soma Ware, the distinctive styles of father and son can be seen in the artworks which grace the gallery space. Father Manabu focusses on cherished techniques with a long heritage, while Takashi brings a contemporary feel with his pieces. Whether your tastes run to the traditional or the innovative, there is much to see and enjoy at their gallery.
Futaba Art District: Coloring a Community
In 2022 Futaba City became the last Hamadori municipality where the evacuation order was partially lifted. Relatively few people have returned so far, but in the meantime the Futaba Art District brightens up the buildings around the town with colorful murals connected to the residents and their stories.

The murals are the result of a fortuitous meeting between Takasaki Jo, a former Futaba resident, and Akazawa Takato, the president of a mural production company called Over Alls. Takasaki previously ran his own pub in Futaba, but moved to Tokyo in 2011 following the evacuation orders. In 2019 Akazawa happened to stop by Takasaki's new pub, where they struck up a conversation about the role of murals in revitalizing communities. This lead to a collaboration with Over Alls and Futaba to add color and vitality to the buildings, as well as providing photo opportunities and talking points for visitors.

Two of the most poignant murals grace a building which once housed a family-owned store. "Futaba" depicts a smiling toddler reaching for a flower, and is based on the two-year-son of the owners, while "Back to the Futaba" shows the same young boy 10 years later, driving through Futaba with his family. Seeing their hometown through the eyes of the 12-year-old in the backseat, the growth of the child serves as a metaphor for the passing of time.

Read part one in this series here, and find more about the Hamadori region here.