The Old Town of Sawara: The Ideal Day Trip from Narita Airport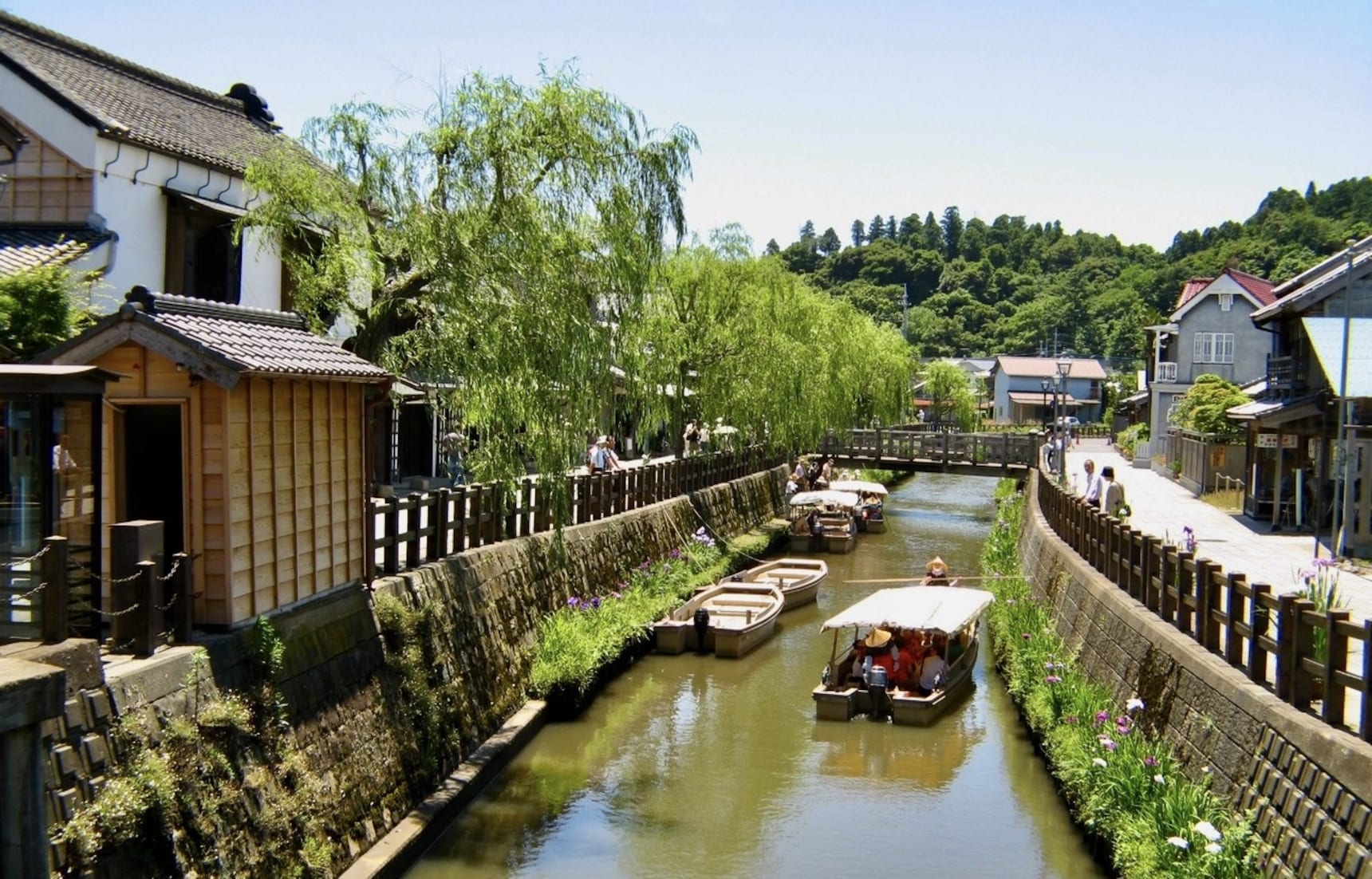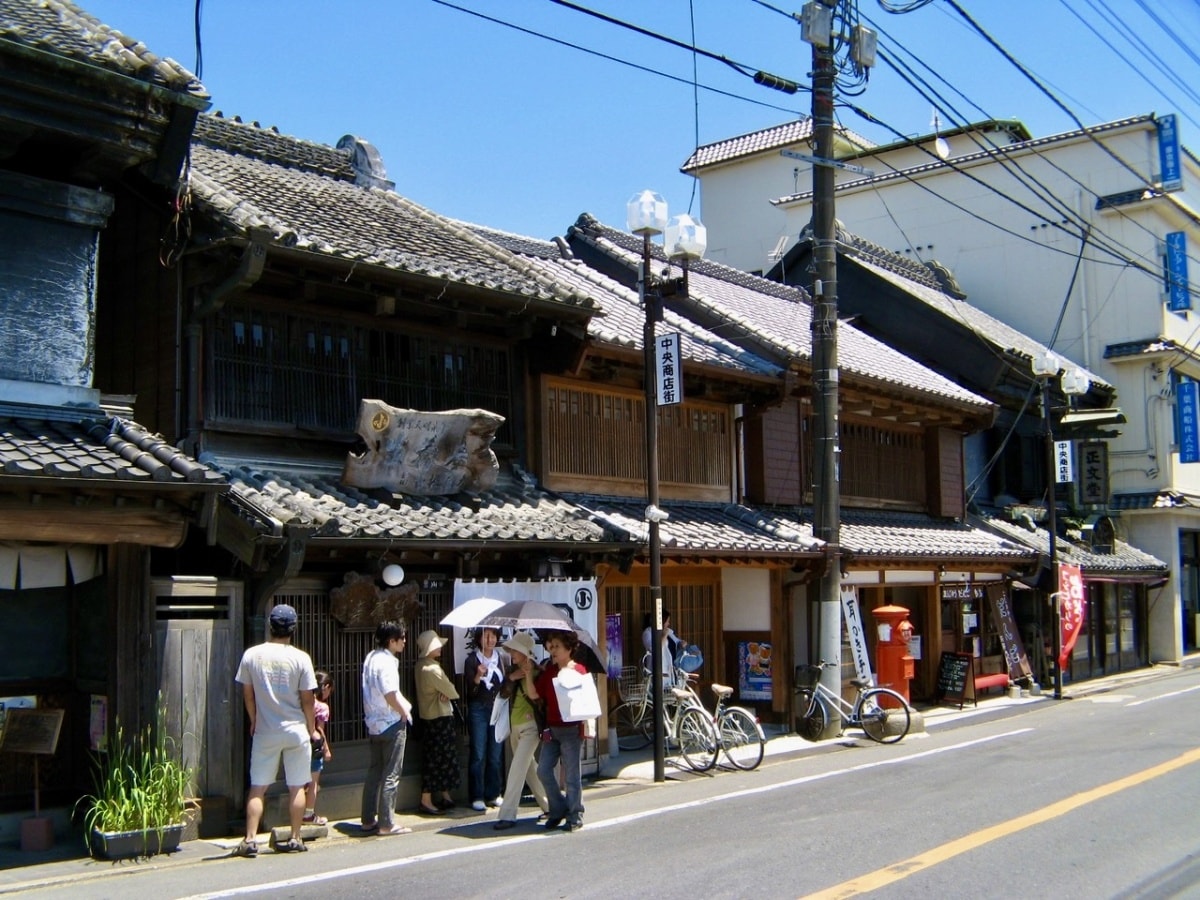 Many travelers only encounter Chiba Prefecture when flying into and out of Narita International Airport, or possibly on jaunts to Tokyo Disney Resort or the sprawling Makuhari Messe exhibition complex. This is a real pity, for Chiba is not only a fairly large peninsula of modern cities, farmland, and unspoiled woodlands, but home to quite charming locations with deep cultural traditions.

Depending on traffic and other factors, Narita Airport can be a long way from central Tokyo. Let's say you've arrived early at the airport and have some time on your hands before your departure. Or maybe you're planning to rendezvous with someone arriving on a later flight. Maybe you're in transit, or you're just looking for an alluring destination that's off the beaten track. For any of these, Sawara will fill the bill.
A History Driven by Boat Transport
First, a short history. During the pre-modern era, water transport ruled the day. Edo (the former name of Tokyo), was a city crisscrossed by rivers and canals. One of the three largest rivers, the Tone, was rather uncontrollable, so beginning in the 17th century, Japan's Tokugawa rulers began a long-term flood control project to divert it away from Tokyo Bay to the northern part of Chiba. This was a blessing for the area, as it helped its economy develop by supplying rice and other agricultural produce to Tokyo by boat. Towns along the Tone River that supported this transport, such as Sawara, thrived.

While Sawara still goes by its original name, it was incorporated into Katori City for administrative purposes in 1951. The buildings and old town layout clearly reflect the town's evolution over the centuries, and they also show how the local residents honor their past by keeping the townscape unspoiled by advertising billboards, loudspeakers or rows of vending machines.
Edo- and Meiji-period Shops and Buildings
Many of Sawara's beautifully preserved old buildings are still in business, like Nakamura Shoten (built in 1855) the Shobundo bookstore (built in 1880) and Fukushin kimono shop (built in 1895). The red brick Sawara Mitsubishi Building is a two-story Western-style edifice built in 1914 that is now is a museum. It also serves as a visitor center for tourists, and the friendly staff are eager to help.

Along with strolling through the old town and visiting the shops for souvenirs, you can descend to the boat landing at the Ono river and take a 30- or 40-minute river excursion aboard a small boat called a sappa bune for around ¥1,300 (¥700 for children). And before hopping the train back to JR Narita, you might also want to visit Tokun Shuzo, one of the town's two traditional sake breweries, where tours are conducted (in Japanese) and tasty varieties of sake can be sampled for a small outlay.
The Father of Japanese Cartography
No trip to Sawara can be considered complete without visiting the museum and former residence of Ino Tadataka (1745–1818), the man who literally put Japan "on the map." Ino was a wealthy Sawara merchant who was struck by wanderlust. From his forties he developed an interest in astronomy and calendar science, which brought out his latent talents as a surveyor and cartographer. He also used his skills to estimate the height of Mt. Fuji, and when more sophisticated equipment became available years later, Ino's estimate was found to have been off by only 4 percent.

After four mapping expeditions undertaken at his own expense, Ino obtained funding from the Tokugawa Shogunate, hired teams of assistants and continued his map-making expeditions for the next decade, until age 71. He died in 1818 at the age of 73.
Ino's magnum opus was a massive atlas of Japan, titled Dai Nihon Enkai Yochi Zenzu ("Maps of Japan's Coastal Area"), published in 1821, three years after his death. The maps were so accurate they remained in use until the mid-1920s. Monuments to places where Ino conducted his survey work can be found all around Japan.

Located in the middle of town, the Ino Tadataka Museum celebrates his career. It only has a limited number of explanatory panels in English, and the printed materials are only in Japanese, but it's of interest to anyone who likes maps and travel. Directly aross the Ono River from the museum are the buildings of Ino's former residence, which still stand.
Blossoms and Floats: Sawara's Botanical Park and Annual Festival
Another nearby attraction is the Suigo Sawara Ayame Park, which hosts a huge botanical garden that makes the most of the natural water resources and greenery. Some 1.5 million irises of 350 species bloom throughout the year, and during July and August, more than 200 species of Indian lotus will be in bloom. During my visit I got a completely unexpected treat—the pleasure of watching a yome-iri, a traditional outdoor Shinto-style wedding, in which the bride and groom were paddled to the altar aboard a small boat, accompanied by audible sighs from dozens of star-stuck onlookers.

The great thing about Sawara is that most of the sights--with the exception of several major temples and shrines like the Katori Jingu Shrine--are within walking distance of the station. Bicycles are also available for rent. A tip: Sawara's Autumn Festival, featuring a parade of spectacular colorful floats called daisha, is held on the second weekend of October. (The annual festivities have been cancelled in recent years, so check the website. If you miss it, there is a small museum that displays a few of the many floats that are used at the festival.)
Getting Around: Download an English-language Map
The town's main Visitor Information Center (hours from 9:00 to 17:00) is located 50 meters in front of the station. An English-language map of the town can be downloaded from the web site of the Katori International Friendship Association at the following link:

http://www.kifa-katori.jp/images/iroha_karuta_map/map.pdf
Getting There
First, get to Narita City by train (the JR Narita Line). From JR Narita, one-way fare to Sawara, the fifth stop and a 30-minute ride, is ¥510. It's an easy 15-minute walk from Sawara station to the old town

Note: Compared to urban areas, the trains on the JR Narita Line run somewhat infrequently. To minimize waiting times at the station, be sure and check the return train schedule in the station building when you arrive, and make it a point to get to the platform with several minutes to spare.