Japan Anime's Take on Star Wars at Disney+
Star Wars: Visions is a nine-episode series of animated shorts, produced by Lucasfilm and made by seven Japanese studios, all exploring the Star Wars universe through a Japanese lens. It's streaming now on Disney+ in both English and Japanese. We break down the hype surrounding the anime films, and the studios behind the project.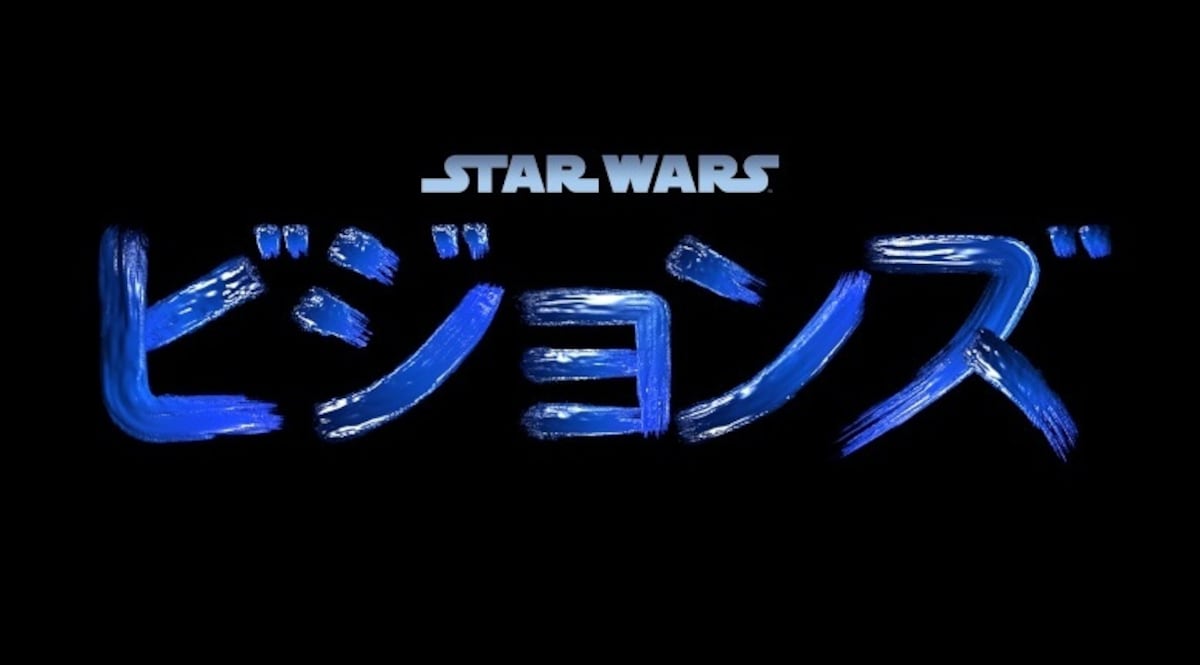 For as long as Star Wars has been popular, fans have wondered what the universe would look like rendered in an anime style. Visions delivers. No two episodes have the same visual aesthetic, and so Visions is a fitting title; Lucasfilm lived up to their statement that they wanted to give creative freedom to the studios and tell the stories they wanted to tell. Some episodes very clearly blend Japanese culture with the Star Wars universe, while others stick much closer to a traditional Star Wars experience. The series doesn't focus on any particular Star Wars time line and while you won't find Luke, Han, Chewbacca, or Darth Vader, all the familiar elements are there (Jedi and Sith, The Force, lightsabers, and droids) and you might see some old faces. The series boasts an all-star line-up of voice actors including Joseph Gordon-Levitt, Neil Patrick Harris, Karen Fukuhara, David Harbour, Teumera Morrison, Lucy Lui, and many more. On the Japanese side, big names like Masaki Terasoma, Akeno Watanabe, Junya Enoki, Ryoko Shiraishi, and Tokuyoshi Kawashima inhabit the characters.

All nine episodes have been released, so get some popcorn ready for some binge-watching. Star Wars: Visions can be watched in either Japanese or English. Streaming now on Disney+.

Let's take a look at the seven studios behind the project.
Kamikaze Doug: "The Duel"
Kamikaze Douga was founded in 2003. The studio tackles the first episode in the series, entitled "The Duel" (see visual at top of the page). Visions is not the studio's first brush with science fiction nor pop culture. The studio produced Batman Ninja (2018) as well as a TV special from last year called "Tales of Crestoria." 2017's Cocolors is about a dystopian future in which people wear space-suit like equipment. Fans of JoJo's Bizarre Adventure may also know the studio as the creator of the show's openings. In "The Duel," a mysterious Ronin saves a village from unwelcome Imperial visitors. The action is non-stop and the animation is gorgeous, a clear nod to George Lucas' appreciation of Akira Kurosawa, the latter having a big influence on the original films. "The Duel" brings that connection full circle and, as the first episode, is a solid introduction to what Visions offers. If you've ever wondered what it would look like if Storm Troopers were equipped in samurai armor, Jedi and Sith drew their lightsabers from katana sheaths, or a cheeky droid wore a straw amigasa hat, wonder no more. "The Duel" is more than a Japanese anime about Star Wars, but a real collision between two worlds.
Studio Colorido: "Tattoine Rhapsody"
Tokyo-based Studio Colorido is an off-shoot of Twin Engine and was established in 2011.

"Colorido" means "rich in color" or "colorful" in Portuguese or Spanish, and is a nice hint at what kind of anime they have produced for Star Wars: Visions. "Tattoine Rhapsody" is a rather light-hearted episode featuring a downtrodden Jedi-turned J-pop star (err - T-Pop Star?). When bounty hunters show up at one of their gigs hunting for one of the band's members, our hero must find the courage to choose loyalty over fear. A wacky rock concert turned rescue missions ensures. Even Boba Fett gets in on the head-banging. The studio is also responsible for A Whisker Away, a Netflix film from last year, as well as adapting the science fiction novel Penguin Highway into an animated feature.
Studio Trigger: "The Twins" and "The Elder"
The Twins


Studio Trigger created two episodes for Star Wars: Visions, "The Twins" and "The Elders." Trigger Inc., as it is also known, was founded by a pair of former Gainax (of Neon Genesis Evangelion fame) employees in 2011. Since then, they have animated a very popular TV series called Gurren Lagann and have worked on nearly every type of animation project out there from video games to feature films to music video anime production. Their pair of Visions tales are action packed. "The Twins" is a homage to Luke and Leah's sibling-ship. The two imperial-born twins battle over a powerful crystal aboard a Star Destroyer. Like the previous episodes, "The Twins" jumps right into the action and makes good use of the short time allowed to tell the story. It's a swashbuckling anime and visually stunning, with shades of Macross and an earlier era of Japanese animation. The seventh episode in the series is "The Elder." A Master Jedi and his apprentice visit a suspiciously Japanese-like planet and encounter a powerful dark evil. If you enjoyed the cultural blending of "The Duel," you will enjoy "The Elder."
Trigger Inc.
Kinema citrus Co.: "The Village Bride"
The fourth episode in the series is called "The Village Bride," created by Kinema Citrus. A pair of travelers come across a downtrodden village, the victims of a recent Imperial invasion. The wedding celebrations of a young man and woman are interrupted by an Imperial edict demanding the village elder as a prisoner. Naturally, the travelers turn out to be a little bit more than they appear and step in to help. Strong anti-war and love of nature themes, along with the beautiful depiction of nature, make the viewer feel like they are watching a Ghibli film. Kinema Citrus is based in Suginami, Tokyo and has been animating since 2008. Their biggest releases are Tokyo Magnitude 8.0, .hack//Quantum, Made in Abyss, and The Rising of the Shield Hero. If you like "The Village Bride," be sure to check out their other works!