The Vibrant Island Art of Tanaka Isson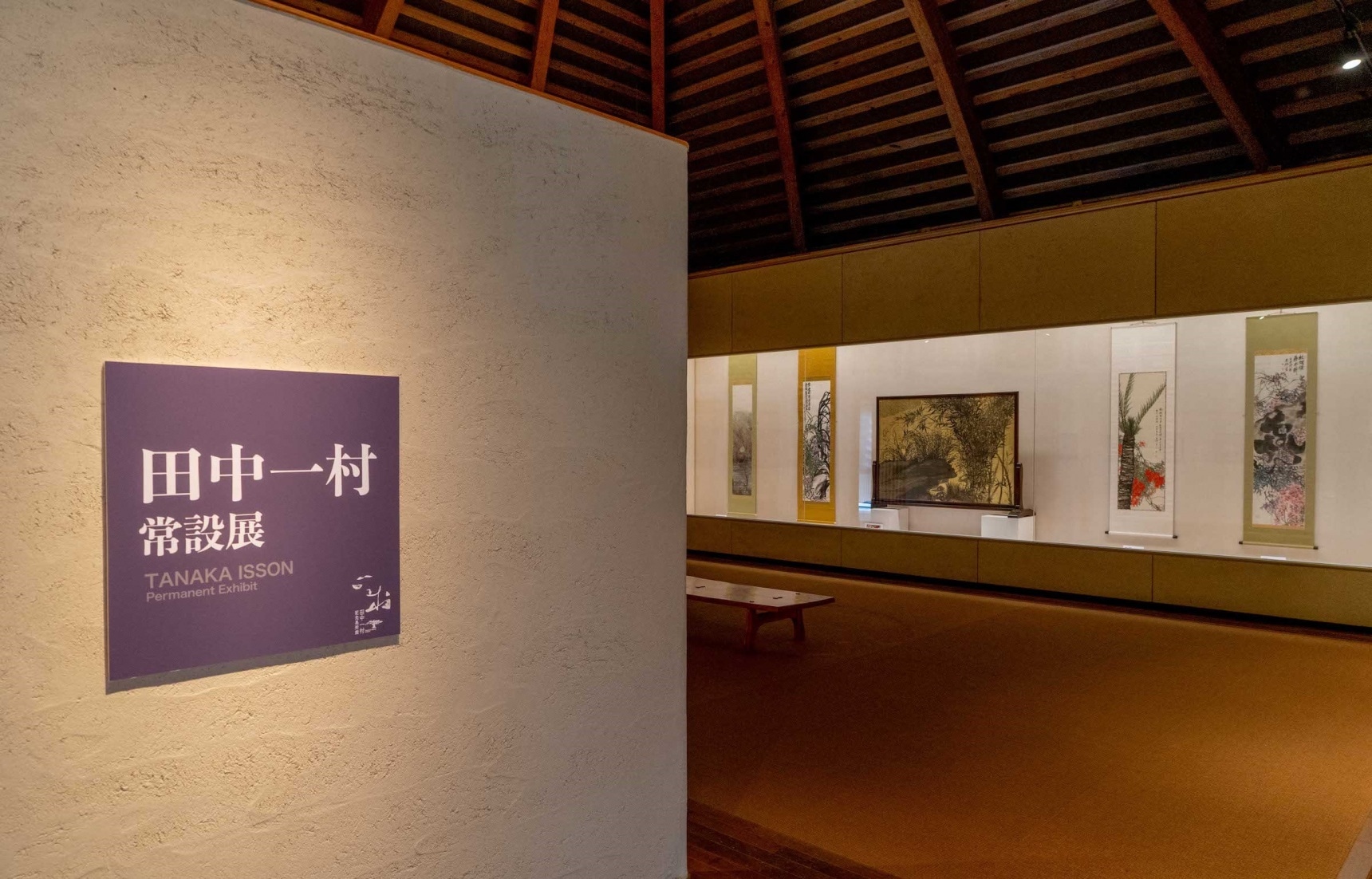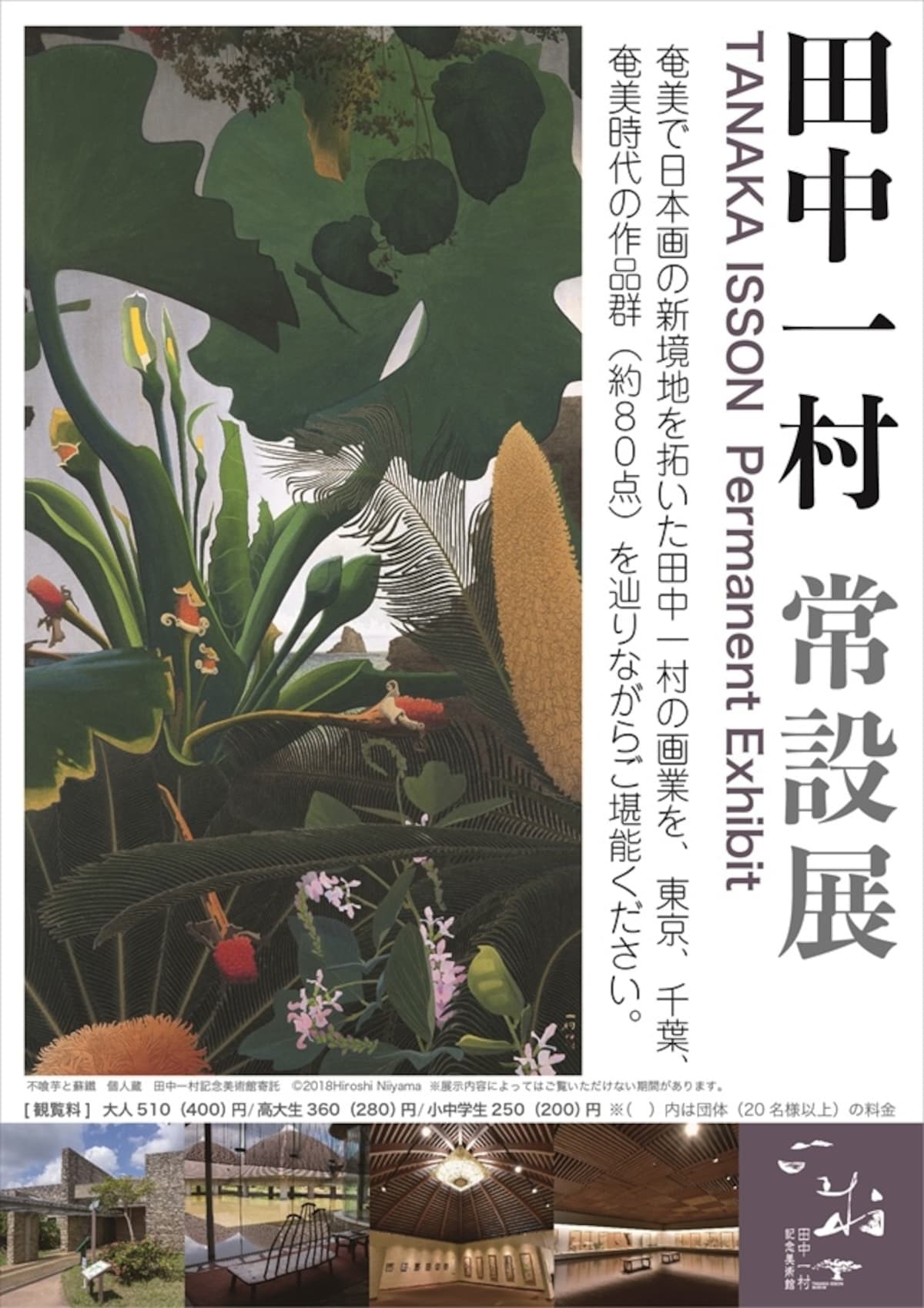 Japan's southern island of Amami Oshima has long been a hidden secret to knowledgeable travelers, its thick, forested hills, rugged coastline and surrounding reefs home to fascinating wildlife and a complex society. No one has captured the exotic natural habitat of Amami Oshima better than the Japanese-style painter Tanaka Isson (1908–1977), who spent the last years of his life in anonymous, self-imposed exile while he created his masterpieces. Now, thanks to the island's recent UN recognition, islanders hope their favorite adopted son will gain wider awareness and interest for his depictions of the island's wildlife.

UNESCO, the United Nations agency, announced in July that several of Japan's southwestern islands, including Amami Oshima, has been recognized as a World Heritage site. The designation was made for the islands' rich array of unusual plant and animal species. Many of them became extinct elsewhere, while flourishing on the islands by adapting and evolving to their lush subtropical environment.

Tanaka's brilliantly colored depictions of the Amami Oshima's flora and fauna are on display at the Tanaka Isson Museum, a short 5-minute drive from the Amami Airport. The museum has a striking exterior that reflects the traditional island architecture. It is based on the traditional takakura, a kind of storehouse built on stilts that was used to keep harvested rice from animals and rot. Different sections of the exhibition are divided into raised connected rooms built on stilts over an expanse of water.
The museum is broken into several different exhibition areas. The architecture is based on the rounded roofs of traditional takakura, a kind of storehouse built on stilts that was used to keep harvested rice from animals and rot.


The exhibition follows the time-line of Tanaka's fascinating life. Born of a sculptor father and educated in Tokyo, Tanaka gained fame at a very young age, winning an award for one of his watercolor paintings at seven years old. His chosen direction was the Chinese-influenced nanga style. But showing the independence which was to mark his entire life, he dropped out of school, and faded into obscurity.

Many years later, in 1958, 50-year-old Tanaka packed his art materials and headed south. He ended up on Amami Oshima, and fell in love with the colors and vibrancy of the island. He eventually rented a rather modest hut near the town of Naze, paying for his art supplies with what he earned doing detail work on intricate tsumugi textiles. But most of his time was spent traipsing around the island's forests and shorelines, sketching and painting what he saw in almost psychedelic colors.

The last room of the museum hosts works from the two decades he spent on the island, as he developed his unique style. The large works are done on silk and paper, using the pigments of traditional Nihonga painting. Here are vivid portrayals of rubber and papaya trees, screw pines and the ubiquitous sago palms, the cycads that are a symbol of Amami Oshima. Colorful species of birds and butterflies flutter everywhere. In the distance, mountains loom and waves lap on the shore. The scenes feature both hyper-realism and touches of fantasy at the same time.
Each room in the museum is dedicated to one period of Tanaka Isson's works—this one from his later years spent in Amami Oshima when he doing large paintings of the local flora and fauna.
A short distance north of the town of Naze is the rough-hewn cottage where Tanaka spent his last days.


He worked in obscurity, and that is also how he died—of a heart attack at the age of 69 in 1977. In 1984, a popular television art program covered his works, comparing his paintings to the French artist Paul Gaugin, who also spent his later years on Pacific islands, and was only appreciated after his death. His life story of self-exile was an appealing one, and his public recognition soared. The recognition of the art world followed, something he had been denied during his post-child prodigy lifetime.

Today, thanks to this museum and traveling exhibitions, Tanaka is accepted as one of the world's most interesting and original painters of natural landscapes. Some 450 works are owned by the museum, and 80 of them are on rotating display, along with some of his sketches, paintbrushes and the layout of the small hut where he worked. A short documentary the follows his life is screened in a small theater on site.

Tanaka Isson Memorial Museum
1834 Kasaricho Oaza Setta, Amami, Kagoshima 894-0504
The Final Residence of Tanaka Isson
A short distance northeast of the port of Naze stands a simple structure. The eaves of a four-sided roof do little to protect the weathered boards of the walls, only a few meters on each side, from the frequent rain storms and typhoons that sometimes batter the island. This is where the artist Tanaka Isson spent his last days. According to contemporary accounts, he was thrilled to finally have a place of his own, where he could paint at night without being bothered by insects and the humidity. Unfortunately, he died a short time after moving in.


The Final Residence of Tanaka Isson
38-3, Ariya, Naze, Amami, Kagoshima, Japan 〒894-0062