Top 10 Muslim-Friendly Hotels In Japan
One of the most famous tourist destinations in the world, Japan entices people with its technology, culture, and attractions. Plus, it has a lot of scenic and cultural destinations you can visit. Despite having tons of resorts and hotels in the area, not all are Muslim-friendly. Check out the top Muslim-friendly hotels in Japan we've chosen.
6. Hotel New Otani Hakata, Fukuoka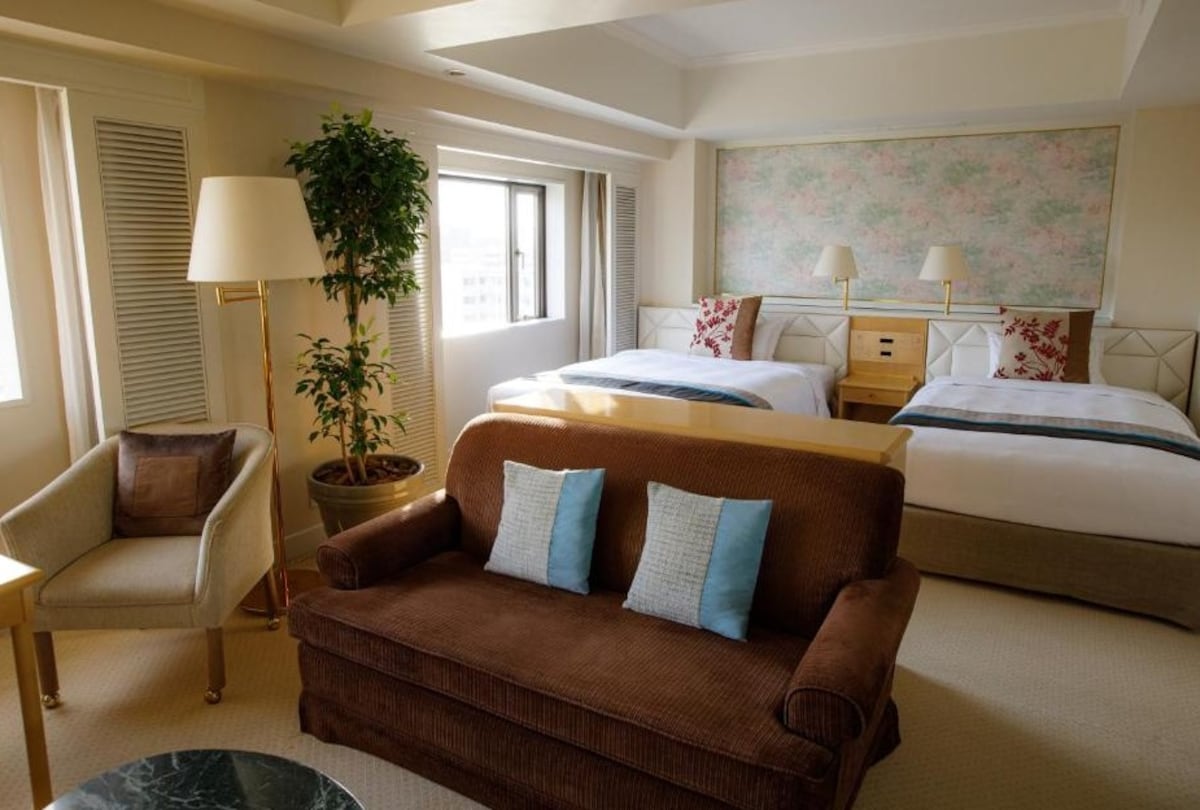 Hotel New Otani Hakata is a deluxe hotel found in the culture-rich city of Fukuoka. This hotel assures its customers of a hassle-free stay thanks to its outstanding service and amenities. Their rooms come with a desk, complimentary toiletries, a flat-screen TV, WiFi, and a refrigerator. They also prepared a prayer mat with a compass and a qibla in their rooms. Moreover, the on-site 1F Café & Restaurant Green House has notice of pork and alcohol use in their menus. Guests can also order halal meals in advance. From here, you can visit tourist destinations, such as Fukuoka City Museum and Canal City Hakata, which are just nearby.
5. Kyoto Century Hotel
Enjoy a luxurious vacation when you book a room at Kyoto Century Hotel. Located in Kyoto Station, this hotel makes it easier for travelers to go about the area. Tourist destinations are also situated nearby, such as Kyoto Denim, Kyoto Tower, and JR Kyoto Isetan. Their rooms come with a TV, a set of toiletries, and complimentary coffee and tea. More so, the restaurants in this hotel serve halal food. For in-room dining, guests must request halal meals at least three days beforehand. Praying mats, female praying dress, and qibla compass are available upon request.
4. Sheraton Miyako Hotel Osaka
Situated in the historic and cultural district of Osaka, this hotel boasts comfort and convenience. Sheraton Miyako Hotel Osaka is close to a department store and a number of famous attractions. There's a station nearby so you can easily visit other places, such as Nara and Kyoto. Their room amenities include WIFI, toiletries, a refrigerator, and a minibar. This hotel also has a 24-hr fitness center and a swimming pool. On top of that, the restaurant in this hotel offers both halal and non-halal food options to all their guests.
3. Rusutsu Resort Hotel and Convention, Hokkaido
May it be winter or summer, there are a lot of activities available for you at Rusutsu Resort Hotel and Convention. With an amusement park, a swimming pool, a sauna, numerous shops, and tons of outdoor activities, Rusutsu promises an entertaining stay. More so, they have different rooms that you can choose from that best fit your needs. This hotel has a prayer room for all their guests. Towels, slippers, and prayer mats are also available there. To ensure Muslim-friendly meals, the staff separates the cutleries, food storage, and such used for halal meals. Food served in banquets also has ingredients written on it to easily identify if it has pork.