25 Best Things To Do In Sapporo, Japan
The gateway to Hokkaido, Sapporo, is one of the best places to visit in Japan. Today, the city is more popular than ever, thanks in part to the annual Sapporo Snow Festival. Then, there are unique attractions like Sapporo Dome and Sapporo Beer Museum — the latter is the only beer museum in Japan. Scroll down for the best things to do in Sapporo.
21. Have a fun-filled trip to the Ishiya Chocolate Factory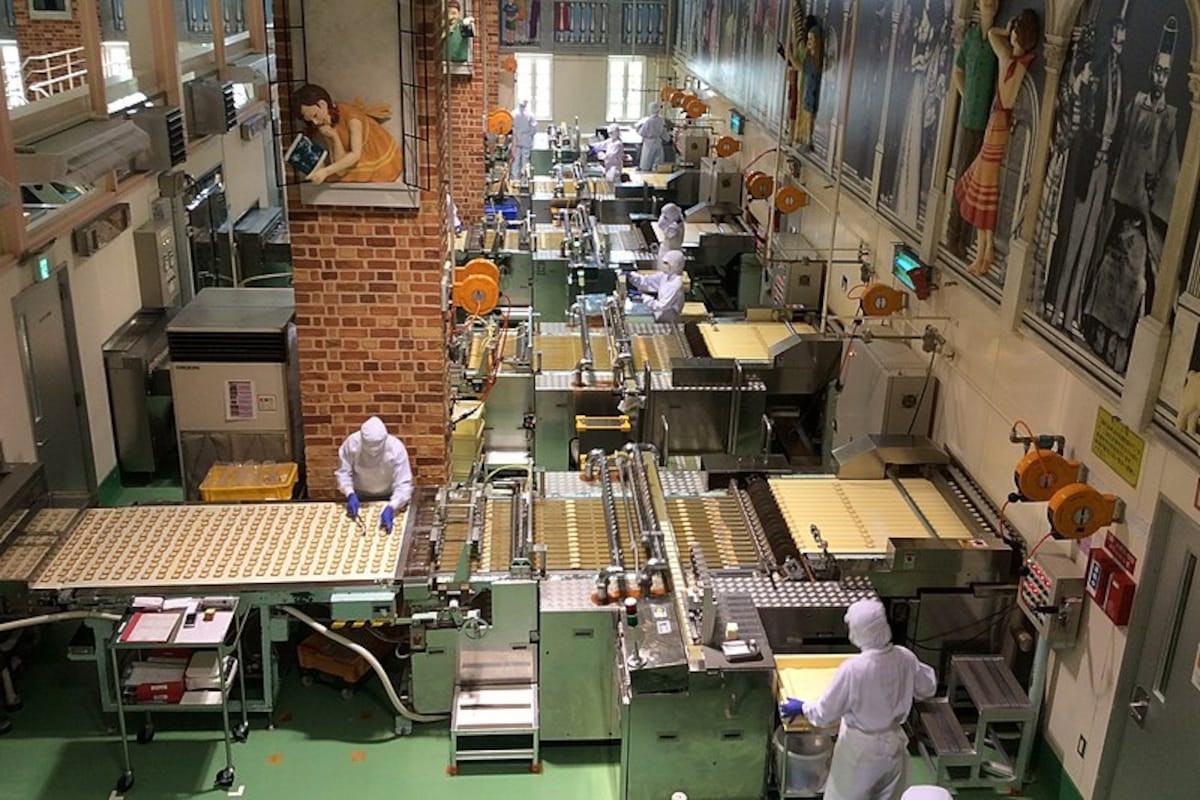 If you've ever been to Sapporo, one of the famous souvenirs that people will recommend to you is a Shiroi Koibito cookie. It definitely is worth buying, thanks to its uniqueness and decadent flavor. Twin layers of thin butter cookies sandwich a bar of white chocolate inside, making for a sweet treat. This treat came from Ishiya Chocolate Factory, which offers tours for visitors like you curious about the process of making that delectable cookie. Huge panes of glass offer a glimpse into the factory itself. You are more than welcome to participate in cookie-making workshops, too. As your tour concludes, don't forget to buy a cookie or two from the souvenir shop.
20. Get a bird's-eye view of the city from Sapporo TV Tower
Sapporo has its own tower to rival Tokyo Tower. Sapporo TV Tower is one of the city's most famous landmarks, dating back to the mid-20th century. From the top, the view is simply amazing. Of course, the city view is inevitable, but there are more sights to notice and take hold of. From the distance, one can see the Ishikari countryside, Japan Sea, and of course, Odori Park. That park is popular among tourists as well, so you hit two birds with one stone when you pay a visit here. Plus, there's no need to worry about climbing a flight of stairs, since the way up is through elevators. Since this is Japan, you can expect WiFi even at the observation deck. But why would you want to retreat virtually when the physical view is nice and invigorating?
19. Dig into delicious crab and lamb dishes at Sapporo Beer Garden
Looking for a perfect way to end the night? Then, have dinner at one of Hokkaido's top-rated restaurants, Sapporo Beer Garden. This is not your usual restaurant though — this is an all-you-can-eat buffet restaurant serving all kinds of fresh foods from the ocean. Headlining the recommended food to order is their sumptuous crab legs. It is, of course, best paired with a refreshing glass of Sapporo Beer. Also, try out their lamb, which is highly rated by visitors. Do try to reserve a slot earlier though, as the restaurant easily gets fully booked. Once you're fully set for dinner, make sure to try out every item on the menu since you're given lots of time to do so.
18. Be inspired by artworks at Hokkaido Museum of Modern Art
Let your creativity spark while viewing the artwork collections here at Hokkaido Museum of Modern Art. This museum, located a few blocks away from Odori Park, displays artwork from renowned global and local artists. However, that is not all that you will see here. Exhibits of ancient and contemporary art collections regularly grace the halls of the museum. Artists from Hokkaido are given the spotlight on the museum's halls, with works of artists such as Tamako Kataoka, Kinjiro Kida, and more. There's also a spot reserved for famous painters from the "School of Paris", which includes works of painters such as Jules Pascin.
17. Live out your dream as a ninja
Are you familiar with the famous Japanese anime, Naruto? If yes, then this is your chance to live out your dream as a real-life ninja. On this experience, you'll be meeting with a ninja master, who will teach you the ways of a true shinobi. The first thing that the master will teach you is self-defense, which is required for any sort of combat. As you go along, you will learn how to sneak quietly and use the fabled shuriken — yes, those star-shaped blades really do exist. You will also learn how to use swords. In no time, you will become the ninja you so envisioned and learn greatly from the process.