Moody Kiri-e Work from Musashino Arts Student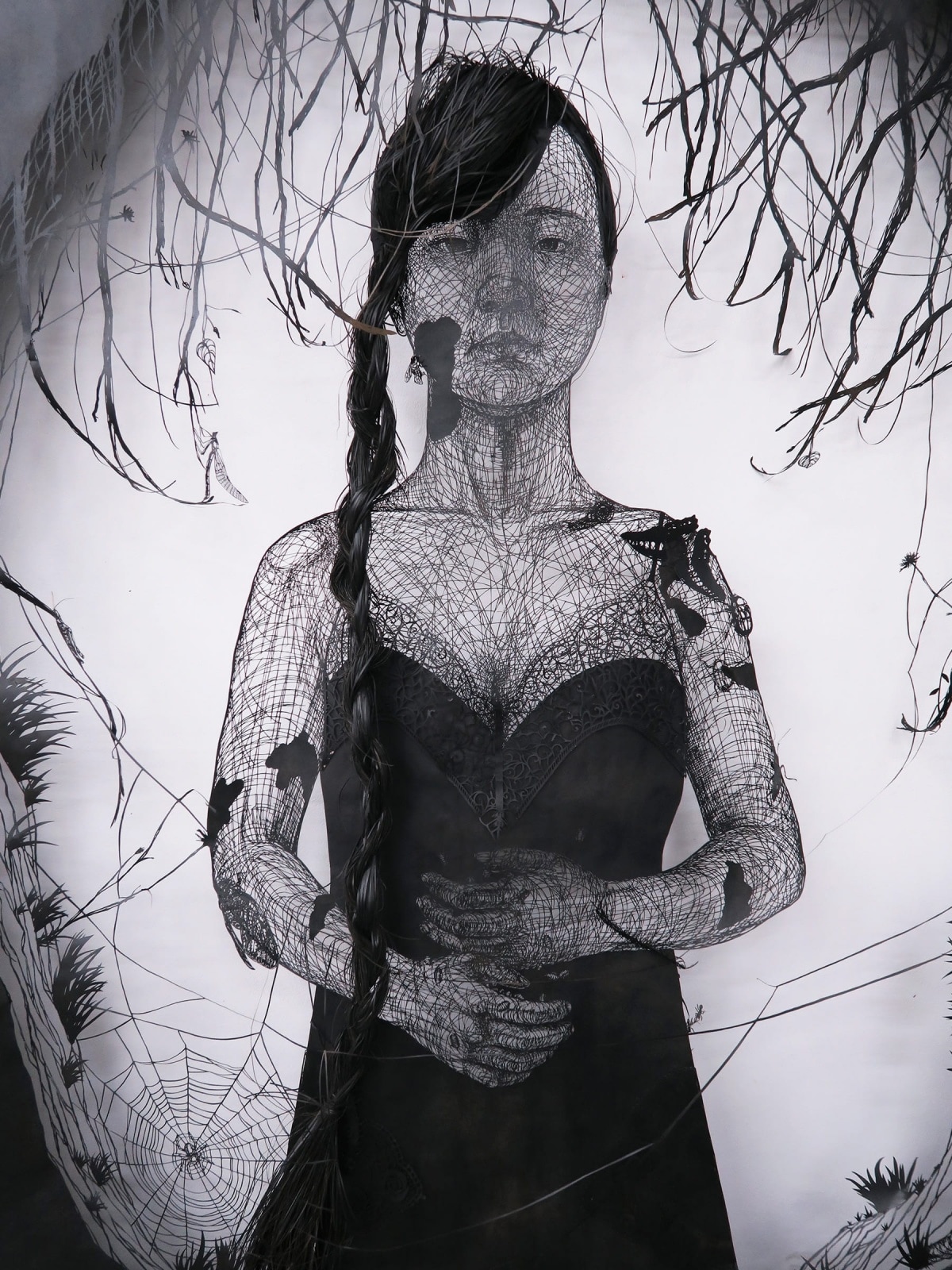 Spider webs, grass, bare branches, and insects surround a young woman in a black dress who stares solemnly at the viewer. But look closely and you'll soon realize that the gothic-style scene is interconnected, in the most literal sense. Every branch, blade of grass, and strand of hair is cut from the same, single sheet of paper in a Japanese art form known as kiri-e. It's the work of artist Ayaka Chigira, a student at Musashino Arts University who created the piece as part of her graduating senior thesis exhibition.

Learn more about this chilling and, literally "cutting edge," artwork over at Spoon & Tamago.