11 Best Trekking Routes In Japan
One of the top travel destinations of the world, Japan, is not a country you would not ideally think of as a trekking destination. But blessed with unbelievable natural beauty, it is home to a surprising number of awesome trekking, hiking, and mountaineering areas. For the best experience, take a look at our suggestions for the best trekking route
11. Kamikochi, Nagano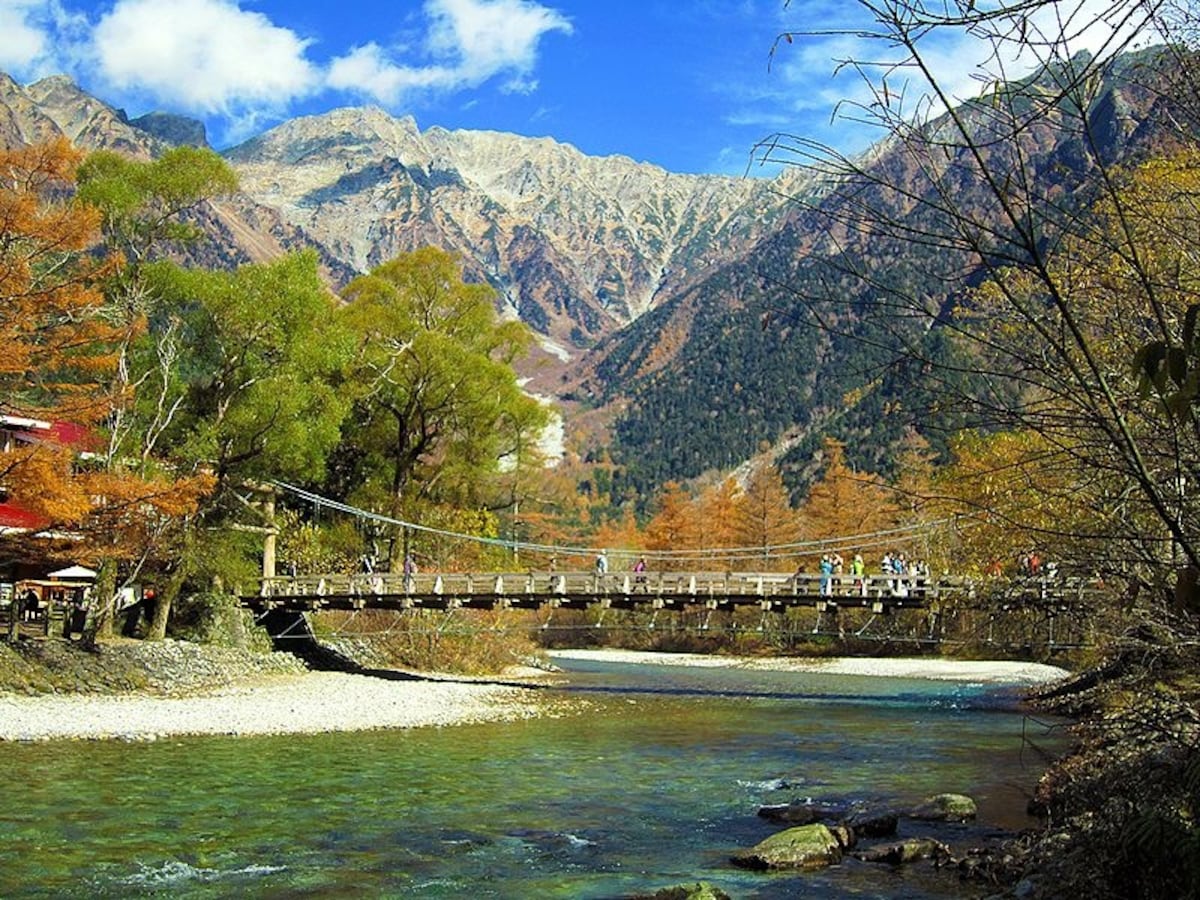 Situated within Chūbu-Sangaku National Park in Nagano prefecture is the alpine wonderland of Kamikochi. In the Japanese Alps, go trekking into the mountains across a wide variety of terrain and geography. Follow various trails and courses past breathtaking alpine scenery. Several different peaks can be summited here, depending on your physical capabilities. Visit in the autumn for beautiful fall foliage or spring for fresh blooms.
10. Basho Tour, Hokkaido
In beautiful Hokkaido, trekkers can walk in the footsteps of the famous wandering poet, Basho, while going on the Basho Tour. Stretching across several kilometres, this multi-day trek will take you through lush forests covered in verdant foliage and giant cedar trees, beautiful countryside, ancient Shinto shrines, traditional Japanese gardens, mesmerising scenery, etc. Walk on largely undulating terrain, stay in traditional Japanese inns with onsen (thermal hot spring) baths, and sample the local cuisine.
9. Mount Nokogiri, Chiba
Meaning 'saw mountain' due to its saw-toothed slopes, Mount Nokogiri is one of the three most prominent mountains in Chiba prefecture on the outskirts of Tokyo. Two trails are available to take you to the top of the mountain - one with steps and another with a winding path. See beautiful ruins of a quarry from the Edo period, several small and two giant Buddha statues, temples, and numerous lookout points along the way, providing breathtaking views of Tokyo Bay and Mount Fuji from the top.
8. Kumano Kodo Pilgrimage Routes, Wakayama
One of the popular pilgrimage routes in western Japan, Kumano Kodo in Wakayama prefecture involves about four to five days of trekking to complete. This network of 1,000-year-old pilgrimage routes passes through mountains and verdant countryside with several shrines and temples along the way. Trekkers can choose from several different routes like coastal, mountainous, bamboo forests, isolated areas, etc. depending on their physical ability and time constraints. Each route provides different scenic vistas and cultural experiences.

See the rest of the excellent trekking routes in Japan in the full article from Trip101 via the link below.