7 Japanese Gadgets You Can't Live Without!
4. Bath-to-Washing-Machine Hose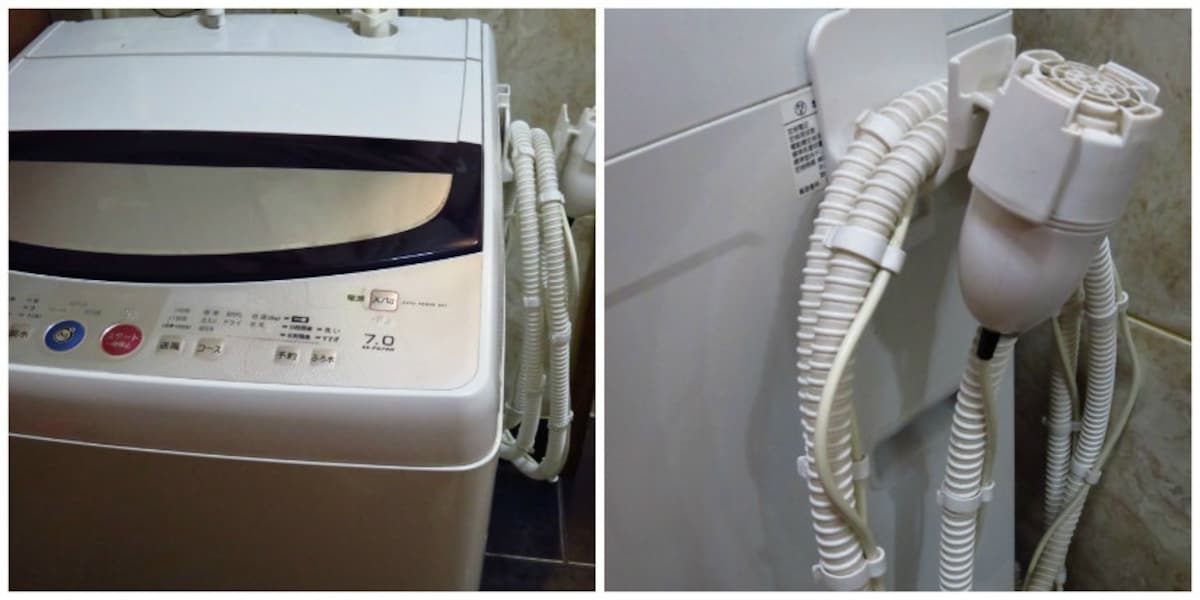 Soaking in a hot bath is a nightly ritual for Japanese people (and takes place immediately after showering, so you're clean when you get into the tub), so it's not surprising they've come up with a multitude of ways to reuse clean bath water. Perhaps the most ingenious contraption for the bath is a tube that allows you to siphon the leftover bathwater into the washing machine to wash clothes.
5. Automated Doors, Lights & Even Toilet Seats!
Almost all stores in Japan have automatic doors. If they're not completely automatic, they only require a simple touch of a finger on the door to activate the sensor that opens it. Sensor lights are also common, which makes it a seamless experience to walk from room to room, even when going down the hall to the restroom in a building. On some of Japan's bullet trains, you don't even have to touch the toilet seat—just touch the sensor to lower the seat.
6. Kotatsu
Japan's houses can be cold in wintertime, which has spurred the creation of an array of warming doodads you probably never knew you needed, such as futon/bed warmers and microwaveable slippers. While central heating is preferable to having to warm individual body parts, some of these apparatuses we've become so accustomed to that we want them all the time! The king of all body-part heaters is the kotatsu, which looks like a table with a blanket over it, but underneath it has an electric heating element!
7. Lights
Although we love the universal ceiling fittings that all houses in Japan use so you can easily clip your old hanging light into the fitting in your new abode without rewiring, one of the most favored light novelties is something different. Each hanging light not only has three levels of brightness, but each has a tiny bulb setting that is just barely enough light to be able to see at night without turning on a bright light. Just keep the tiny bulb setting on all night and there will be no fumbling around for light switches in the dark when you make a trip to the toilet—or when stealthily making a side trip into the kitchen for a midnight snack!