Turn Your Luck Around with These Sweets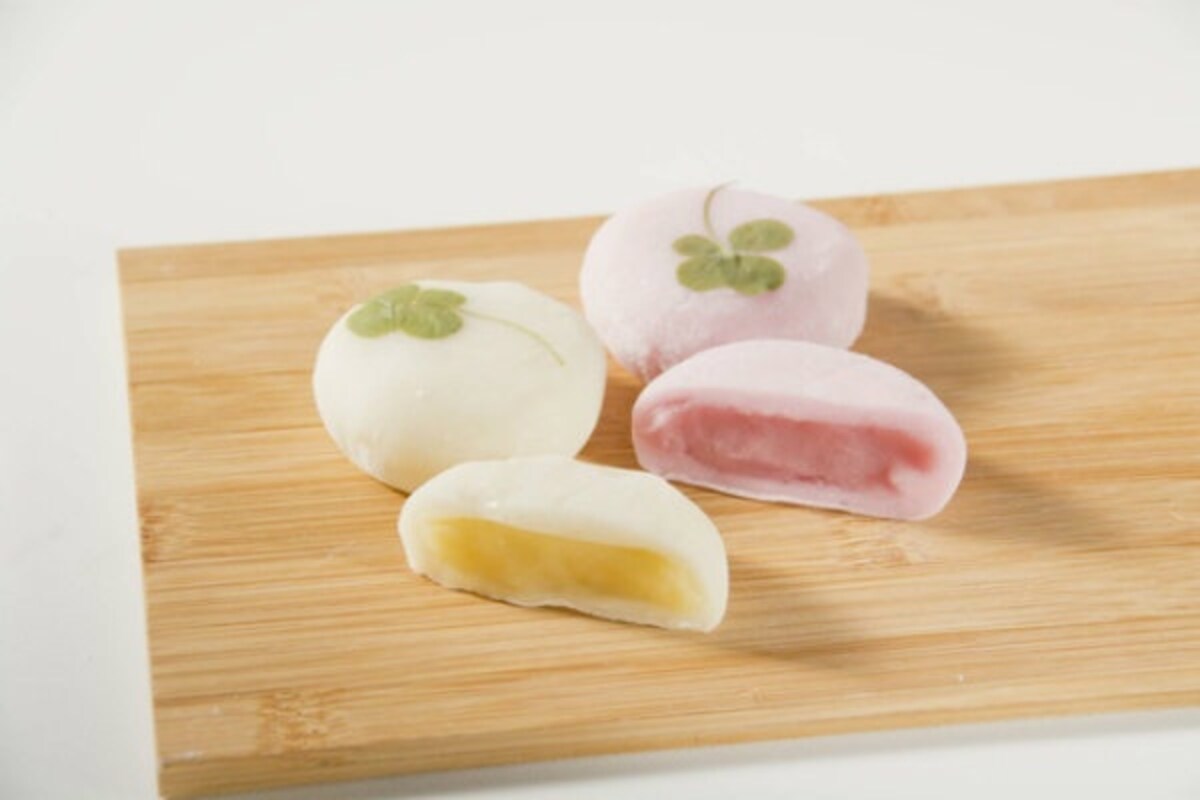 Suehiroan, a maker of traditional Japanese confections with a history of close to 65 years, has come out with especially lucky daifuku rice cakes specifically designed for students taking entrance exams.

Typically, daifuku are round cakes made of glutinous mochi rice filled with sweet bean paste. But here, Suehiroan has created special cakes decorated with actual edible four-leaf clovers, that symbol of good luck. The cakes come in two flavors, one filled with a yuzu paste and the other with a sakura (cherry blossom) paste. And the flavors each have a lucky meaning, too. The yuzu flavor was chosen as a pun on the expression "yuzu renai", which means you won't give up on your goals, and the sakura flavor is a reference to the expression "sakura saku" ("the cherry trees are blooming"), which means that someone has passed an entrance exam.

Suehiroan wanted to create a confection to support students studying hard for their exams, so in addition to making the cakes "lucky" in many ways, they also added glucose to the daifuku to act as "fuel" for the brain and help improve concentration. Of course, they've also made sure that the cakes taste great, creating the fillings from a base of Suehiroan's original sweet white bean paste, with the yuzu daifuku containing puréed yuzu citrus fruit plus a touch of lemon, and the sakura daifuku containing extract from actual salted sakura leaves and flowers. Plus, the colorful pastes make the cakes a delight to look at as well!

The cakes come in a set of two, one each of the yuzu and sakura flavors, for ¥540 (US$4.60) and are available at Suehiroan shops and their online store until the end of February, 2016.

Related Stories:
Just when you thought fried panda cakes couldn't get any cuter: Strawberry milk fried panda cakes
Disney Girls turned into beautiful bite-sized cakes with sweet collection from Cozy Corner!
Lindt Japan brings spring to their shops with beautiful pink sakura drinks and macarons!