YouTuber Documents Shuri Castle's Rebirth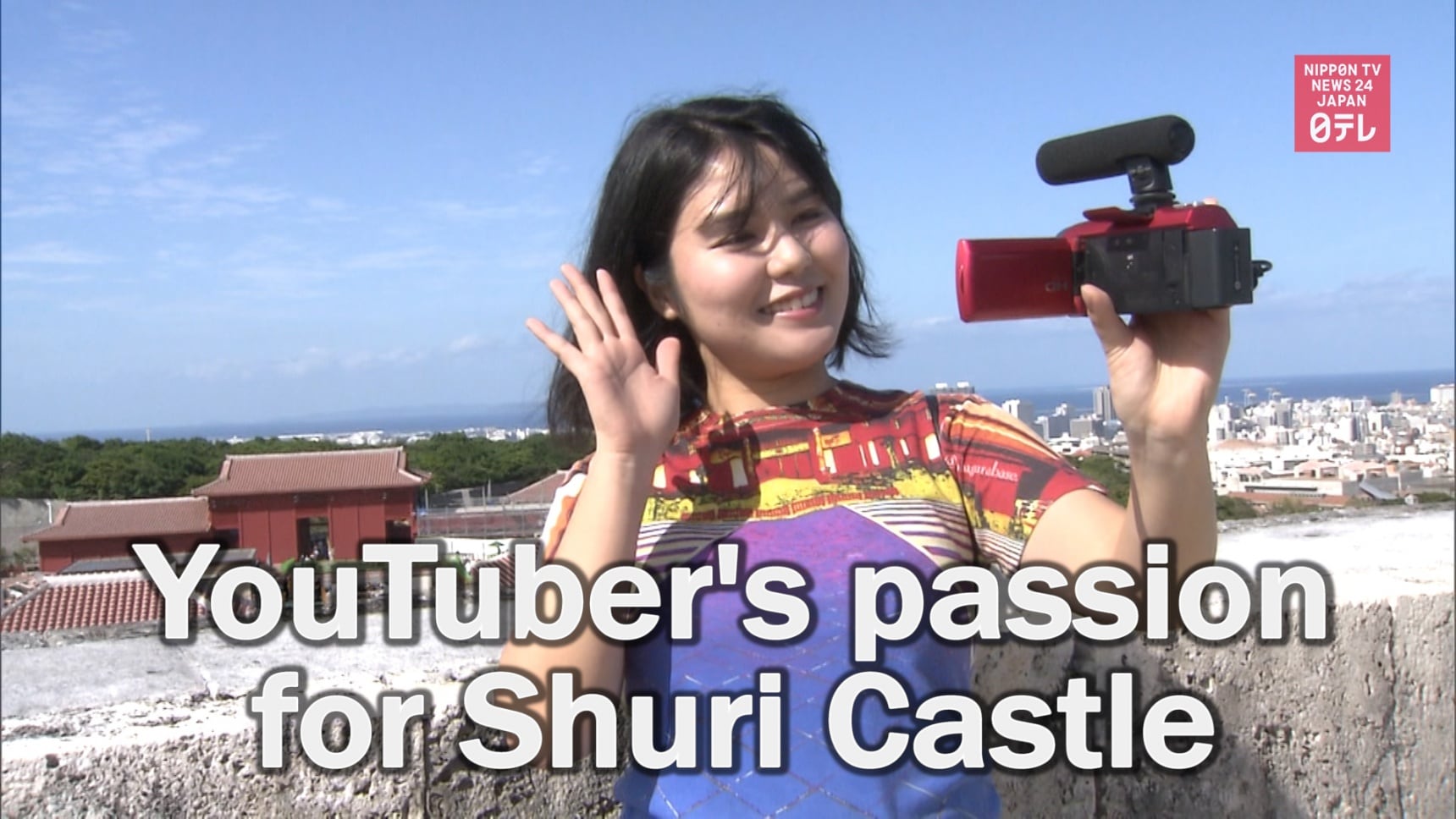 Her favorite spot is Shuri Castle. The castle served as the administrative center of the Ryukyu Kingdom from the 1400s to the 1800s. The underground ruins of the castle's original structure have been designated as a UNESCO World Heritage site. Her YouTube channel details the beauties of the landmark of Okinawa.

But in October 2019, a major fire broke out at the castle. Six structures including the main hall burned down completely. At first, Ahagon could not bear to see the damage caused by the fire. But she decided to continue spreading the word about the castle as it goes through rebuilding.

In June, what remains of the main hall and some other sections were reopened to the public. Ahagon came along with her camera. There were no signs of the building that used to stand here. But she finds solace in that precious historical ruins survived the fire. She continues to visit even though it can be painful at times.

Visitors to Shuri Castle have decreased not only because of the fire but also due to the coronavirus pandemic. Ahagon hopes more people will witness the rebuilding process. Many people visited the castle on October 31, exactly a year since the fire. The day marked the start of a festival that was called off last year. Visitors echoed Ahagon's wish for the castle to be rebuilt again soon.