The Force Awakens at Kiyomizu Temple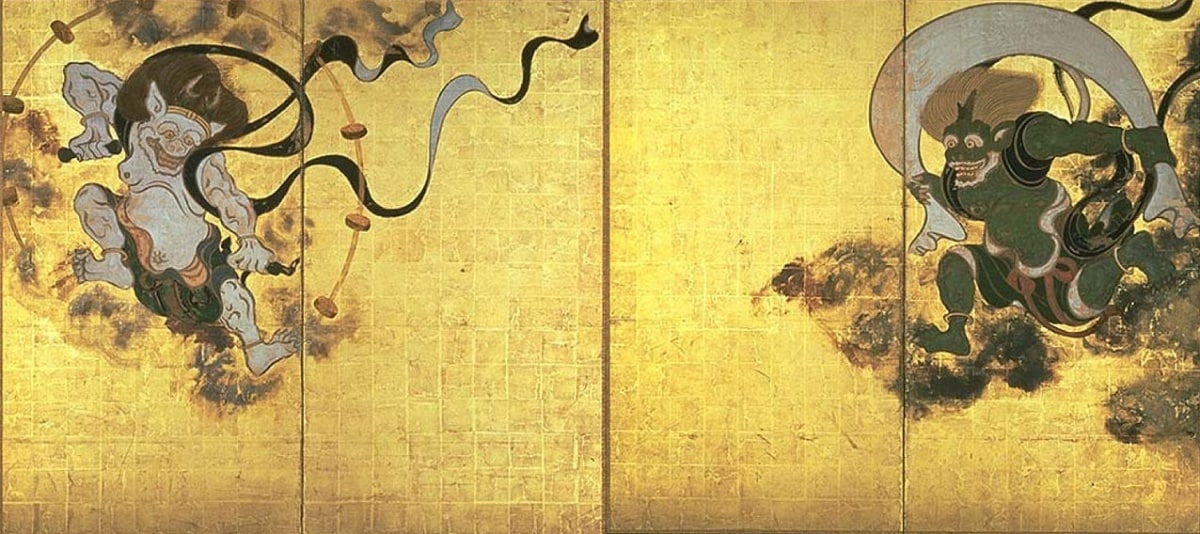 The Star Wars screens were created by Taro Yamamoto, a Japanese artist famous for his Nipponga works, which often reimagine or even parody traditional Japanese art. In this case, he drew inspiration from the iconic Wind God and Thunder God folding screens.
The event was attended by Keiji Yamada, the governor of Kyoto Prefecture, and Yamamoto, as well as two Stormtroopers. The event also featured the talent of Seihan Mori, the abbot of Kiyomizu Temple who draws the "Kanji of the Year." Mori wrote kakusei, "awaken," in large calligraphy as you can see displayed above left.

The Star Wars screens will be on display at Kiyomizu Temple from December 8 to 15, 2015. Following that, the screens can be viewed at Nippon Television Tower in Shiodome from December 18 to 29. Star Wars: The Force Awakens opens in Japan on December 18.