Hello Kitty Takes Stand Against Discrimination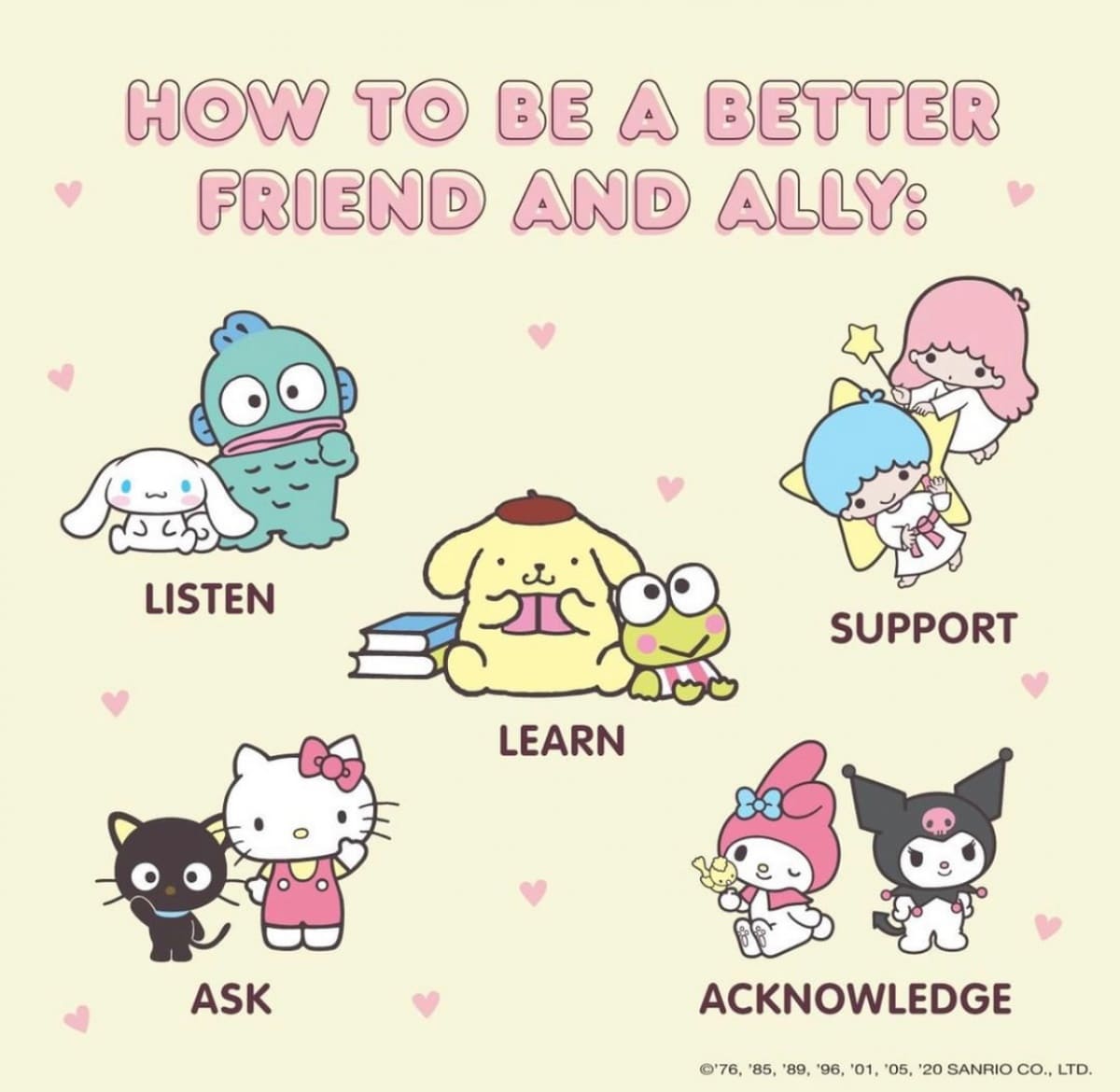 Sanrio, the company that owns Hello Kitty, has been posting images across many of their social media channels including Hello Kitty, Gudetama and Aggretsuko acknowledging and supporting the Black Lives Matter movement. One statement reads:

"We stand for friendship, kindness and inclusivity.⁠ Sanrio was built on the foundation of social communication for people to express their heartfelt feelings of respect and love for one another.⁠ We stand united with our colleagues, partners, customers, fan community, and all affected by acts of discrimination."