Fly By to Honor Medical Workers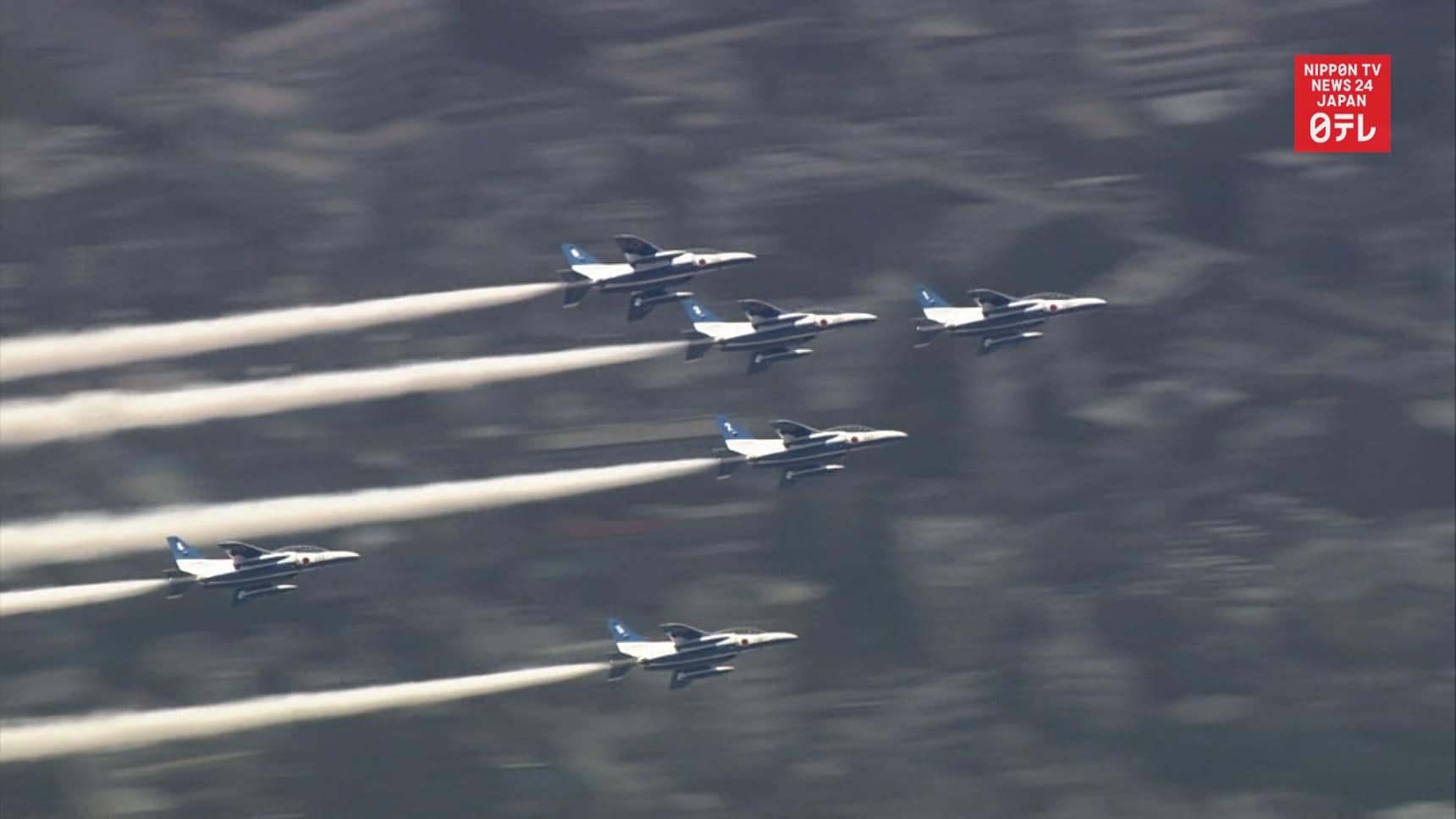 Japan's Blue Impulse acrobatic flight team flew over central Tokyo on Friday, May 29, to express gratitude to medical workers battling the novel coronavirus.

Six aircraft put on a 20-minute show at an altitude of about 1,200 meters (about 4,000 feet), passing landmarks like Tokyo Skytree and Tokyo Station.
The Air Self-Defense Force fighter jets also soared over hospitals that treat coronavirus patients. Doctors and nurses on lunch break gathered on the rooftop and waved at the planes.

This is the third time for the Blue Impulse to fly over the Japanese capital, where it previously performed six years ago.