Hospitals Prepare for 2nd Wave of Infection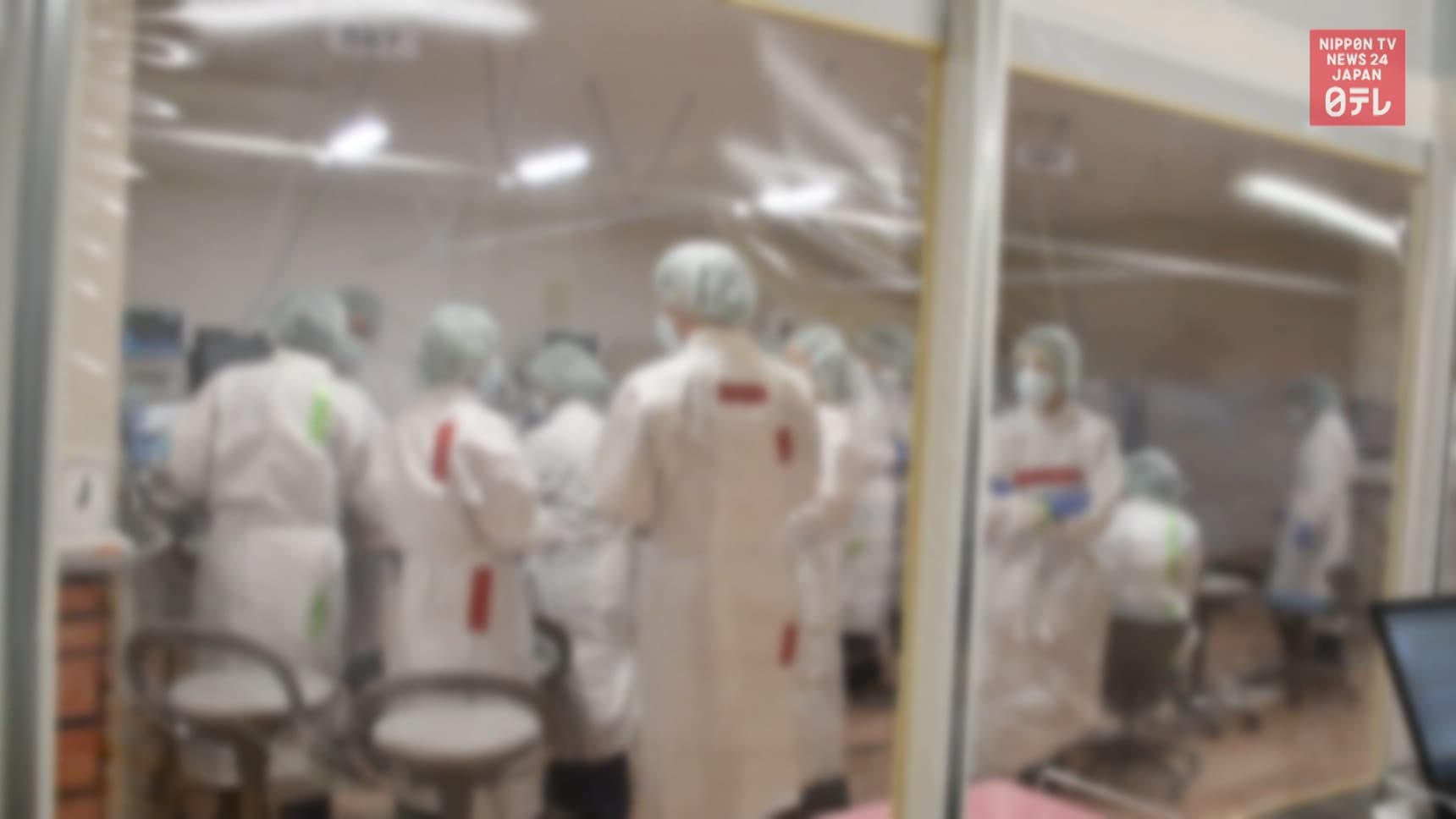 Many people are carried into this emergency room every day. Staff cannot immediately tell whether they are infected with the coronavirus.

Last week, the hospital adopted a new way to detect coronavirus infections, more quickly. It is an antigen test kit that was approved by Japan's health ministry on May 13th. It detects proteins unique to the virus in nasal mucus samples. The accuracy is lower than that of the conventional PCR test. But results come out in about 15 to 30 minutes.

More changes are underway in this hospital as they brace for a second wave of infections. They are renovating the emergency floor to make it for coronavirus patients. Water quality testing is just one of the preparation steps. A new facility was set up specifically for outpatients suspected of having the coronavirus.

There is a dental chair in the room, but it is now being used mainly for coronavirus diagnosis.

The building was already equipped with negative-pressure rooms and CT scanner rooms. They've come in handy to deal with COVID-19 patients. But the shift has dealt a significant financial blow to the hospital, as revenue from dental practices has dropped about 80 percent. On top of that, accepting coronavirus patients means not being able to accommodate other patients.

Okawa says his hospital recorded a 1.2 billion yen fall in revenue in April.

The hospital also expects to spend hundreds of millions of yen. It will be used to install air conditioning and negative pressure systems to combat the contagion.

Although the government lifted the state of emergency, that does not mean the epidemic has ended. The anticipated second wave could hamper not only hospital management but also be detrimental to health care workers.

A sustainable strategy will be necessary in what is expected to be a drawn out fight against the pandemic.