Cancelled Flowers Encourage Medical Workers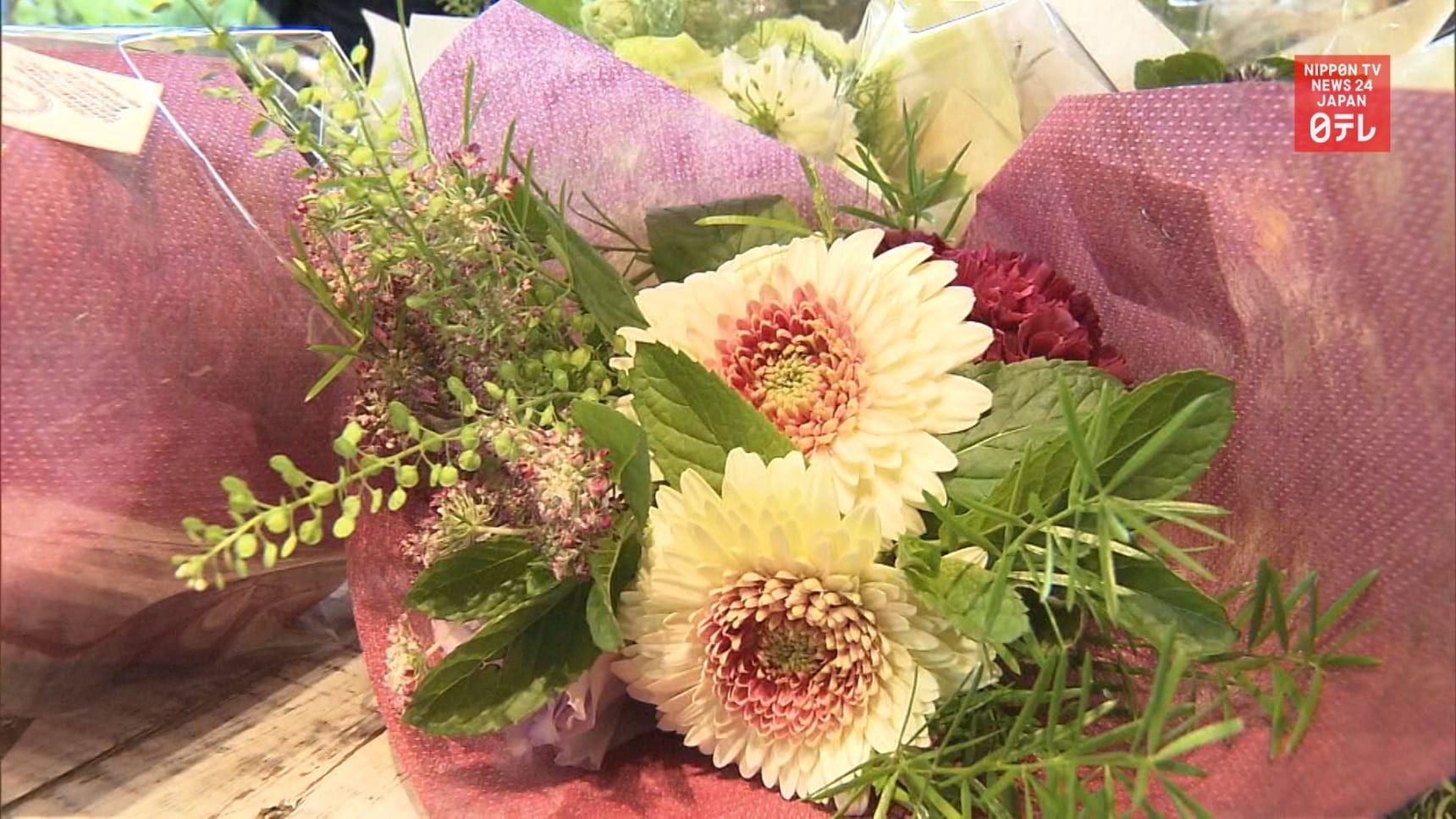 It makes bouquets using the flowers, attaches thank you notes on them and sends them to hospitals to encourage health care workers.

After all weddings the florist was scheduled to provide flowers for in April were canceled, the store owner thought of using them to thank doctors and nurses battling the virus.

Crowdfunding for the project collected ¥1.1 million (about US$10,000), which was eight times the project's goal!

The store delivers the flowers to hospitals near and far, including a hospital in Kanagawa Prefecture south of Tokyo and one in Okinawa Prefecture in southwestern Japan.

It receives about 600 orders for the canceled flowers each month.

The florist hopes to continue the activity, expanding recipients of the flowers to include delivery and drugstore personnel as well.