Reduction in Commuters in Tokyo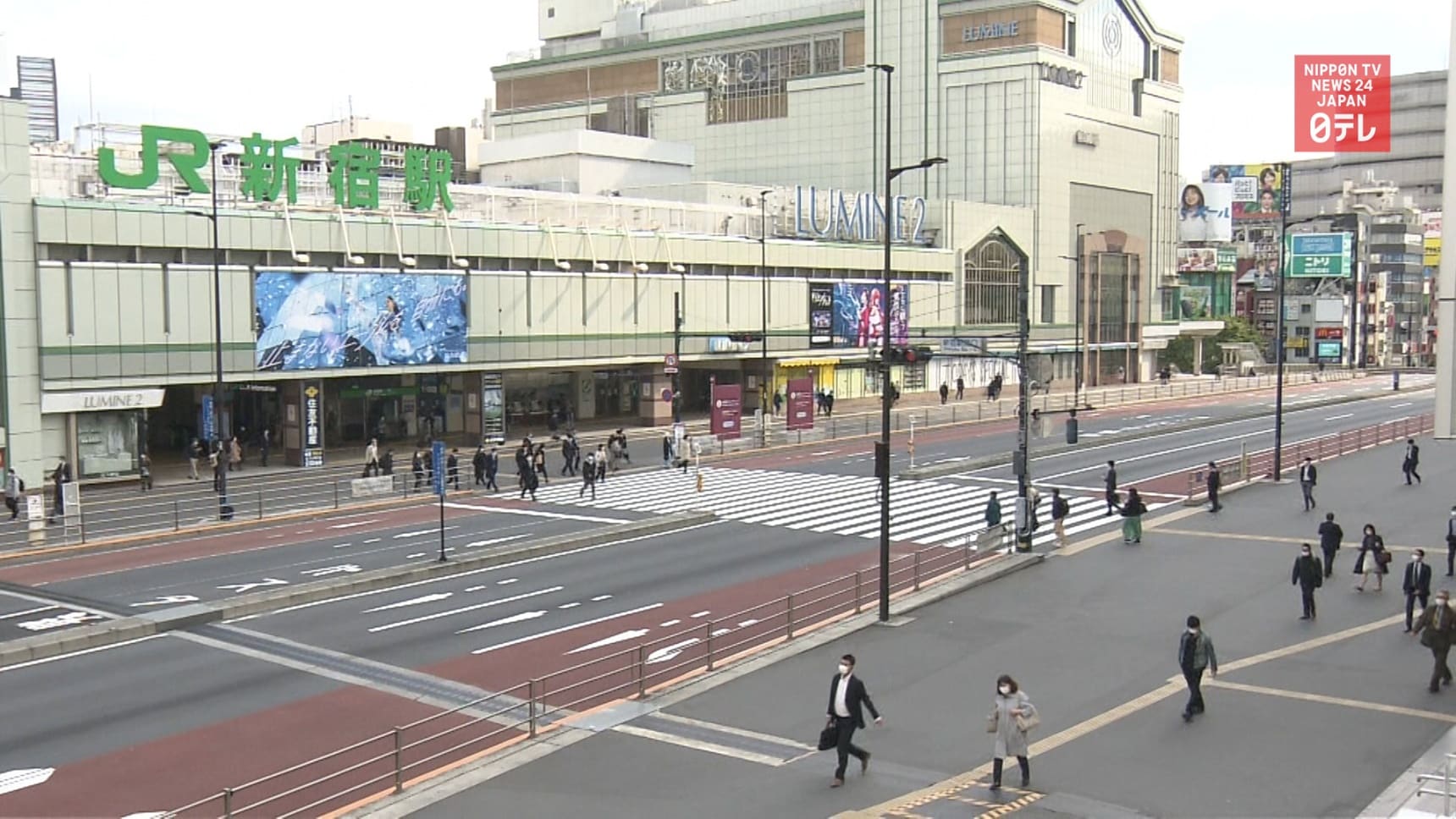 Crossings just outside Japan's busiest Shinjuku Station looked much less crowded than usual, and at JR Shinagawa Station, there appeared to be more space between people.

A female commuter who had worked from home the past several weeks said she was surprised to see so few people out. A man said he stayed at home over the weekend and does not plan to go out during Golden Week.

The Japanese government said the flow of people in the vicinity of Shinagawa Station on Sunday dropped by nearly 80 percent compared to before the coronavirus epidemic.

In other major parts of central Tokyo, the flow of people fell by around 70 to 90 percent as of 3 P.M. Sunday, April 26.