Coronavirus Cases on the Rise in Japan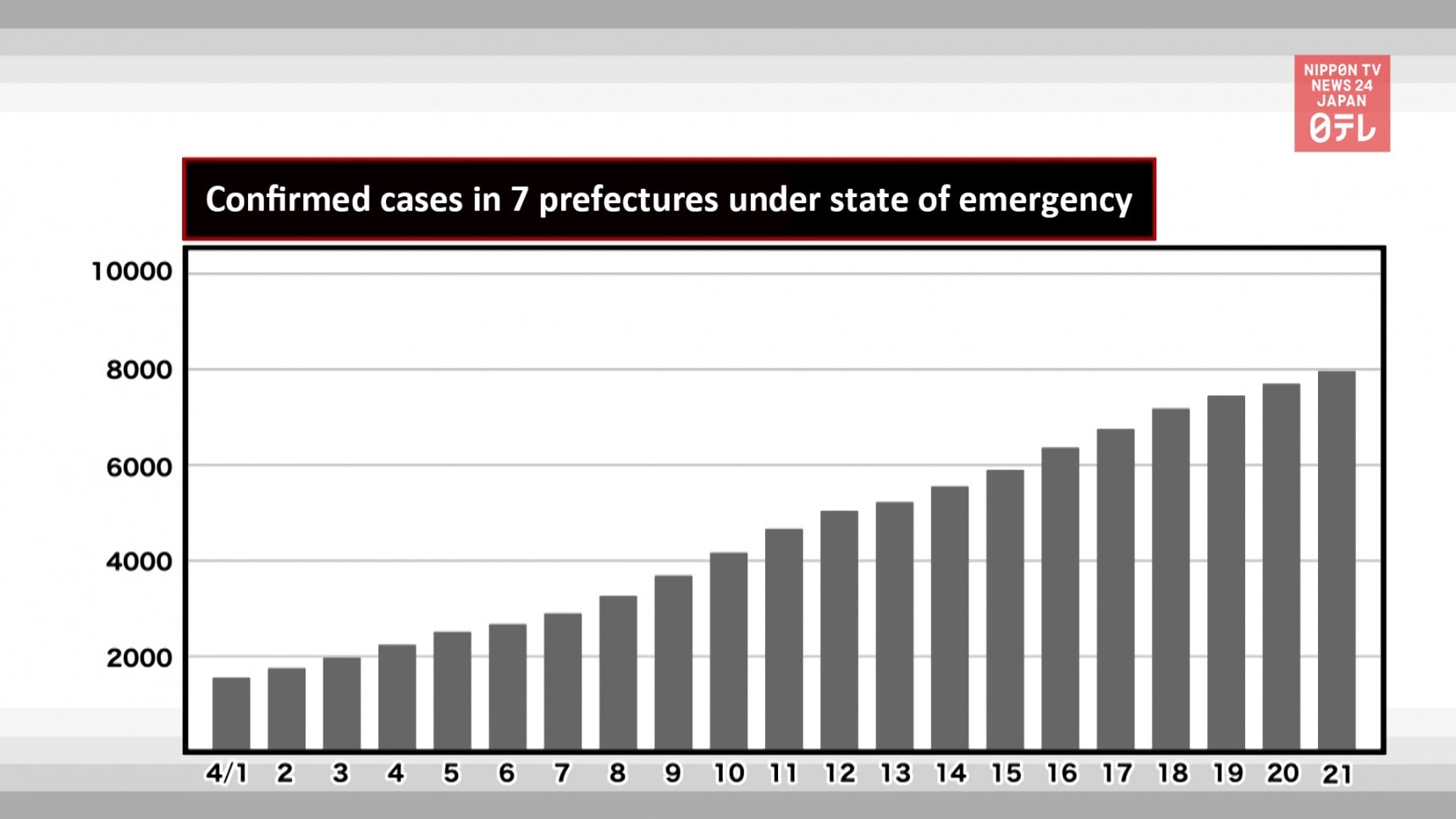 The novel coronavirus epidemic remains serious in Japan two weeks after the government declared a state of emergency initially in Tokyo and six other prefectures. Although the rate of increase in the number of infected cases has begun to slow, the number of new cases remains large and is spreading to regional prefectures.
The number of people confirmed to be infected nationwide on Tuesday, April 21, was 391, falling below 500 per day for four consecutive days.

The time it took for the number of confirmed cases in the seven prefectures to double was six days from April 4th when new cases in Tokyo topped 100 for the first time. Calculating from April 7th when the state of emergency was issued to the seven prefectures, the number doubled in eight days. It took 11 days to double by Tuesday.

Officials hope the effects of people's voluntary restraint from going outside will be reflected in the numbers in the coming days.