Social Distancing Reduces Tokyo Train Traffic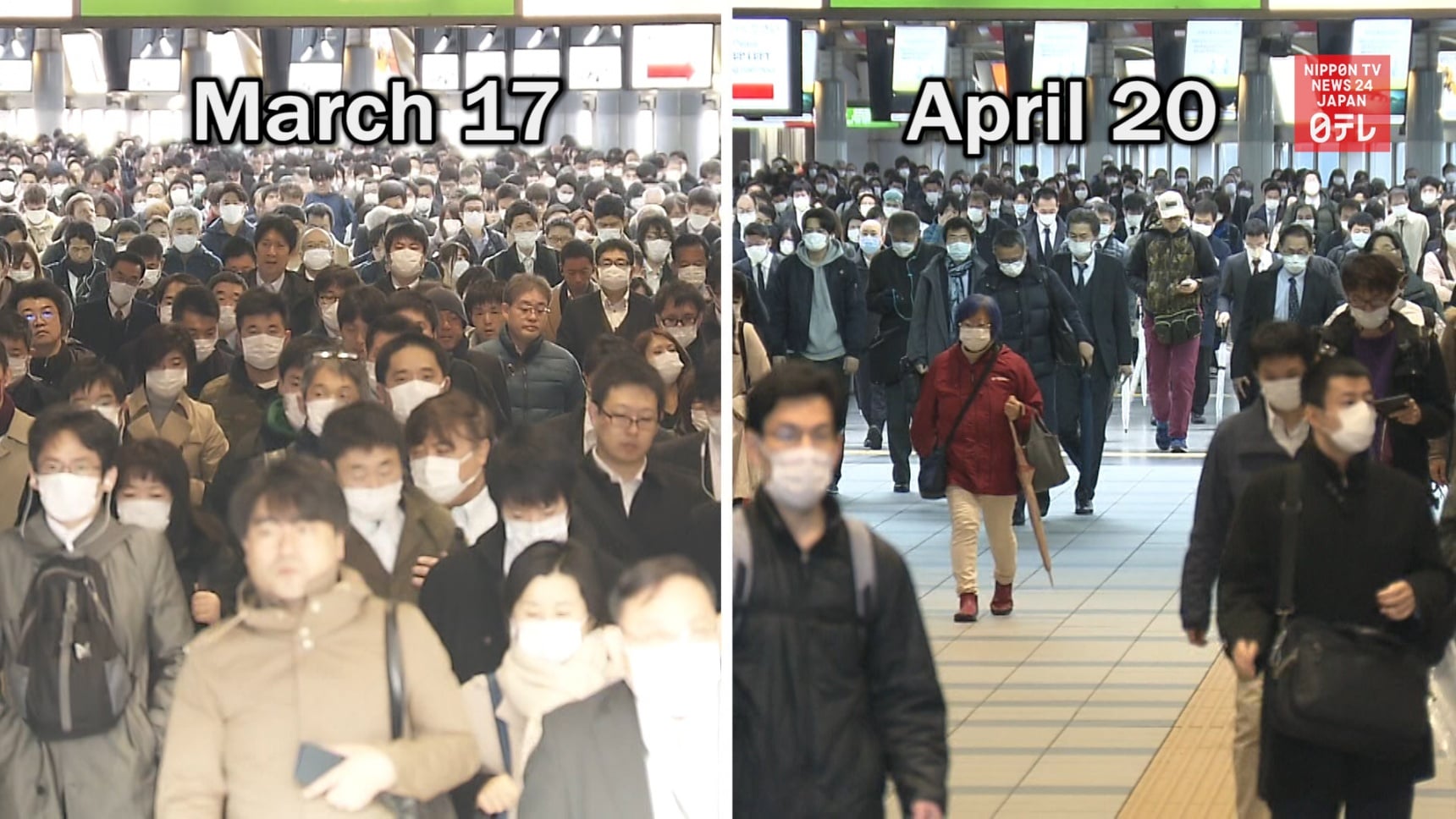 Passengers at JR Shinagawa Station said they can feel the difference. One traveler said there were probably about half the people than usual. Another said he feels a nearly 80 percent reduction, adding that he easily found a vacant seat on the train.

The government reported the flow of people in the vicinity of Shinagawa Station was down about 77 percent compared to the time before the novel coronavirus epidemic spread in Japan. Four other stations in Tokyo such as Shinjuku and Roppongi saw drops of between 69 and 87 percent. The flow of people on Sunday at major locations at the initial seven prefectures where the state of emergency was declared was down by more than 70 percent.