Commuters Still Crowding Tokyo Stations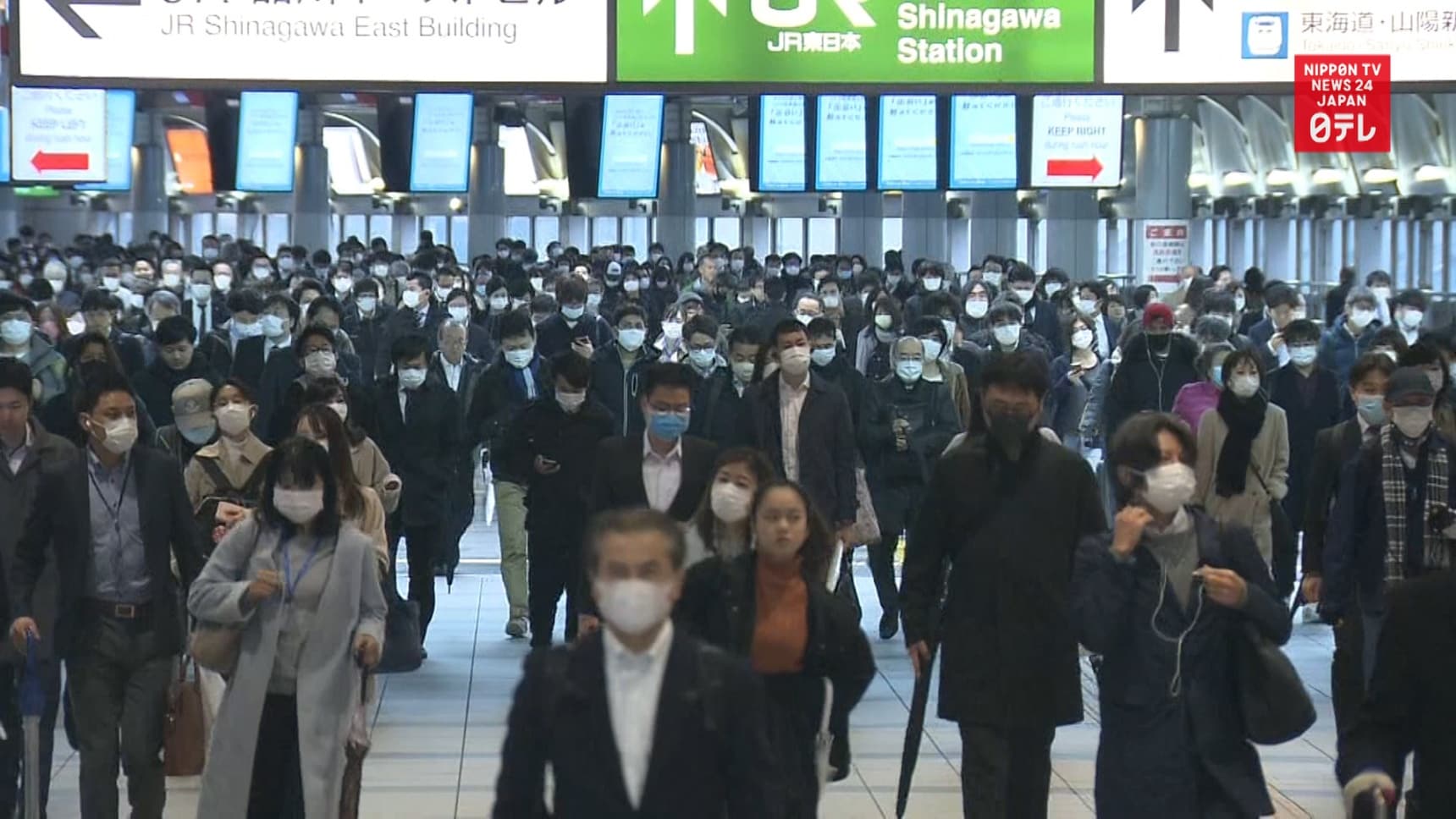 Many commuters came to work in central Tokyo on Monday morning, even after the Japanese government declared a state of emergency in the capital last week.

The government has also asked companies to have 70 percent of their employees telework as part of efforts to prevent the spread of the novel coronavirus.
The number of people on a platform at Oimachi Station on the JR Keihin-Tohoku Line around 7:30 a.m. appeared to be fewer than usual.

But there were as many commuters at Shinagawa Station as there were around the same time last Wednesday, a day after the state of emergency declaration.

A man said there weren't many people on the train he took and some passengers were trying to keep distance from others.

This woman said her work starts at 10 a.m. but the train seemed rather crowded. She said she feels that just asking people to stay home is not effective enough.

The government will continue to urge companies to reduce the number of people working at offices to cut down on commuters.