The Girl Who's Wrapped in Dreams of Sushi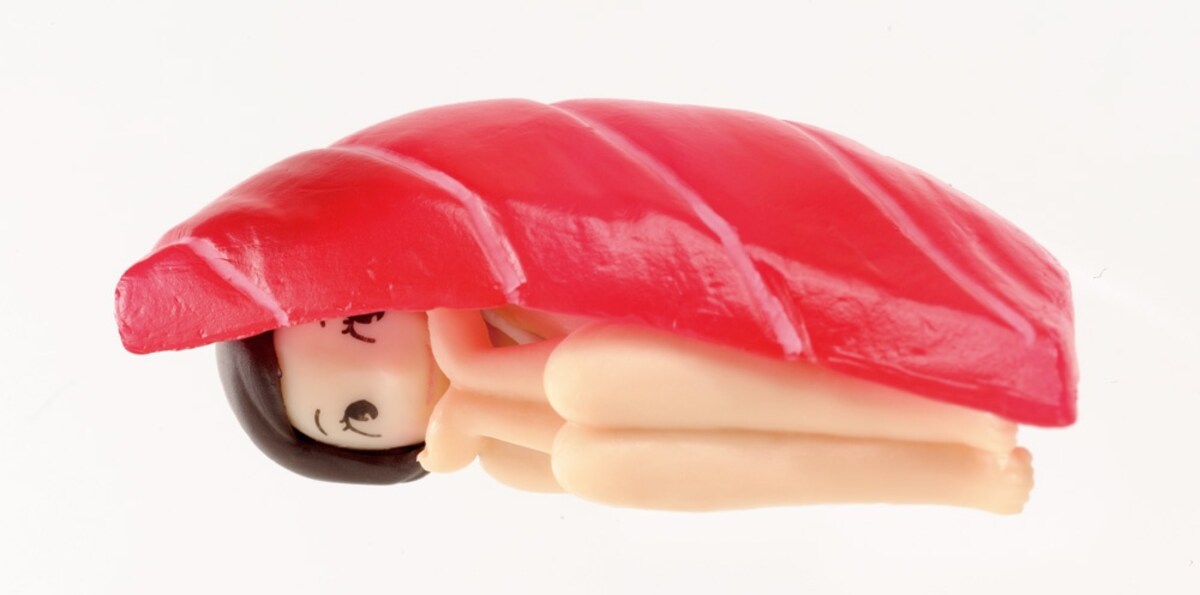 While the concept may seem a little mind-boggling, the series was actually designed by a well-known manga artist called Toshinao Aoki, whose illustrations have finally come to life in 3-D form.

The series includes two gunkan battleship-shaped sushi designs re-imagined as unusual bathtubs (you can see the uni, or sea urchin, version at the top of this piece), two nigiri-style sushi with the fish acting as a kind of floppy blanket (maguro/tuna above), and two slight variants on maki sushi, with the color of the daydreaming girl's trunks indicating a preference for maguro or cucumber sushi.
At ¥200 a pop, these make great souvenirs to shock or delight friends and family back home. It's time to start stockpiling those hundred yen coins for a trip out to the capsule machine!